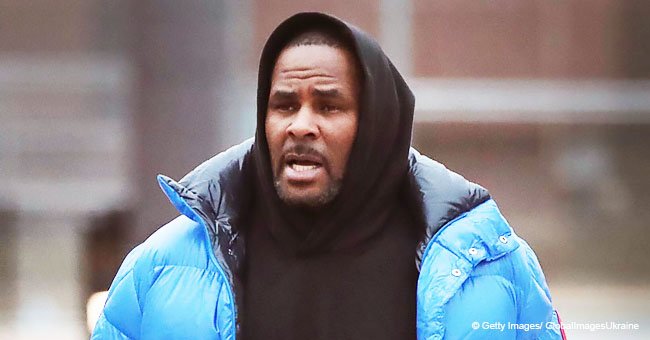 Woman Who Bailed R. Kelly out Receives Bomb Threat at Chicago Daycare Facility

The friend who bailed out R Kelly on charges of aggravated sexual abuse has been the target of a bomb threat.
Valencia P. Love came to the public's attention when she bailed out embattled R&B musician R Kelly.
Kelly had been charged with 10 counts of aggravated sexual abuse against 4 victims, three of whom had been underage at the time of the attacks.
"I'm not in support of any pedophile. I don't support that at all. He was going to get out regardless. I just went out there to help my friend."
R KELLY WAS TOO BROKE TO MAKE BAIL
At the time of his arraignment, Kelly was too broke to make bail and had to stay in jail over the weekend while his friends and family tried to raise the $100,000 necessary for his bond.
Love stepped forward. She allegedly used the money she'd received from a settlement for her daughter's death to bail out the notorious sex offender.
Police have not taken any suspects into custody, but the bomb threats are under investigation
NO GOOD DEED GOES UNPUNISHED
Love declared at the time that she believed in Kelly's innocence and was helping out a friend, but not everyone appreciated her gesture. Love received a bomb threat at the daycare center she owns.
DAYCARE EVACUATED OVER BOMB THREAT
The threat was phoned in by several people, and Chicago Police responded in full force and the Bomb Squad cleared the area.
Chicago PD revealed that although multiple threats were registered, no explosive devices were found on the premises.
REPERCUSSIONS OF R KELLY'S ALEGGED CRIMES
Police have not taken any suspects into custody, but the bomb threats are under investigation. Investigators believe the incident may be linked to Love's support of Kelly.
Kelly is just one of the many famous and prominent figures who are seeing their proclivities exposed, and facing charges for years of continued abuse of women.
The #MeToo Movement began when actress Ashley Judd revealed that she had been sexually molested by movie mogul Harvey Weinstein. Her brave declaration has empowered women to come forward and expose as molesters and rapists men who had been considered exemplary.
"SURVIVING R KELLY" AND THE SEXUAL ABUSE SCANDAL
The bubble burst for R&B singer R Kelly when the Lifetime documentary "Surviving R Kelly" was aired.
The six-part exposé uncovered decades of predation on underage girls and featured the detailed testimony of several women.
The documentary refocused attention on Kelly's activities after he had dodged the bullet twice on child pornography charges and sexual abuse of an underage girl. It looks as if this time around Kelly may do time for his crime.
In a related story, R. Kelly's brother, Carey, revealed that the singer used to ask him to 'get underage girls' to attend his concerts.
Please fill in your e-mail so we can share with you our top stories!