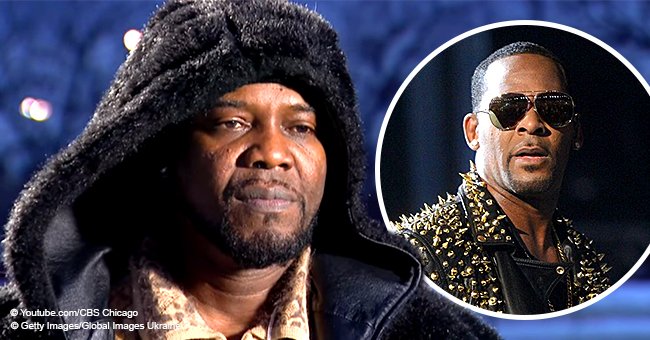 R. Kelly's brother claims singer used to ask him to get 'underage girls' at concerts

R. Kelly's brother Carey hasn't been holding back when it comes to the information he's been sharing, and his most recent revelation was that during his prime, his brother really had engagements with underaged girls. This included him requesting that his brother bring underaged girls to his concerts.
With even his closest family members revealing the unusual and illegal things that he did years ago, R. Kelly seems to be in deep trouble now that there is a criminal investigation going on against him.
During a lengthy interview with CBS Chicago, Carey Kelly bares it all and says that he has nothing to gain by lying. However, it seems this has gotten him into trouble with his brother, saying he's been needing to look over his shoulders.
After so many women stepped up to speak against R. Kelly, Carey's only regret is that he did not speak up earlier about what he knew. The two brothers have not spoken since the rapper's acquittal on child pornography charges, one that centered on a sex tape that R. Kelly made with an underaged girl.
When he was asked whether or not his brother was a pedophile, he said:
"I mean, I can't say that for sure. I just know that he has a problem with control. I love my brother, but he do have a problem. And if anybody out there love him, they should want to see him get help."
However, he knew all about this problem that his brother had, saying that his troubling behavior started years ago when he'd ask him to "get girls for him at his concerts". While they were never confirmed to be underaged, they looked young.
His tendencies have also been proven by the fact that he married Aaliyah, who was 15-years-old when they got married.
Although R. Kelly seems to be unbothered by all the controversy surrounding him, previous reports have shared that the singer has been hospitalized due to panic attacks after the release of the docu-series "Surviving R. Kelly".
Despite his panic attacks due to the amount of hate and pressure he has been getting from the media and the general public, he has remained silent about the controversies and has allowed his legal team to lead the way when it comes to defending his case.
Up until now, we have yet to hear R. Kelly speak out to air his side. For now, his victims and close family and friends are calling out for justice, urging him to finally own up to all his mistakes.
Please fill in your e-mail so we can share with you our top stories!