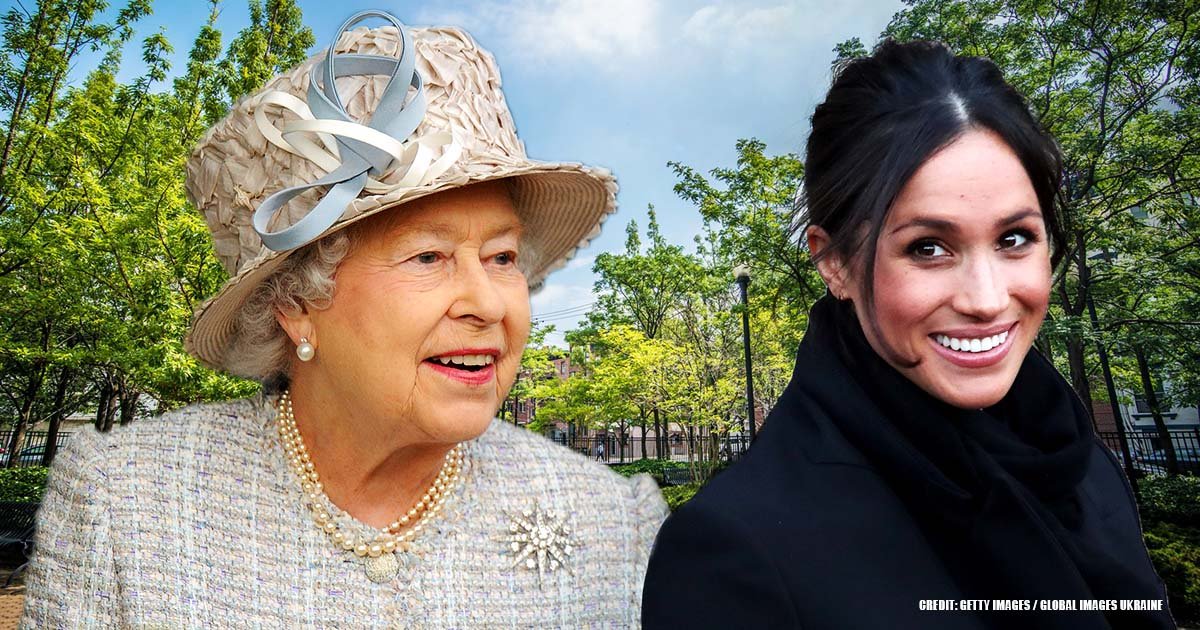 13 Old Royal Traditions Queen Elizabeth Has Ignored for Meghan Markle
It's no secret that the British Royal Family has a long list of deep-rooted traditions that rule almost every aspect of their lives. So it's hard to imagine that they would break these customs, especially when it comes to the Queen. But, surprisingly enough, it turns out that Elizabeth II has made a few exceptions with the newest acquisition of the royal household: Meghan Markle.
From food restrictions, wedding traditions, to clothing protocols, the Queen has been quite acquiescent with the new Duchess of Sussex even before she entered the royal family. Today, we have some of the traditions that have been broken for Meg's sake. Check them out below!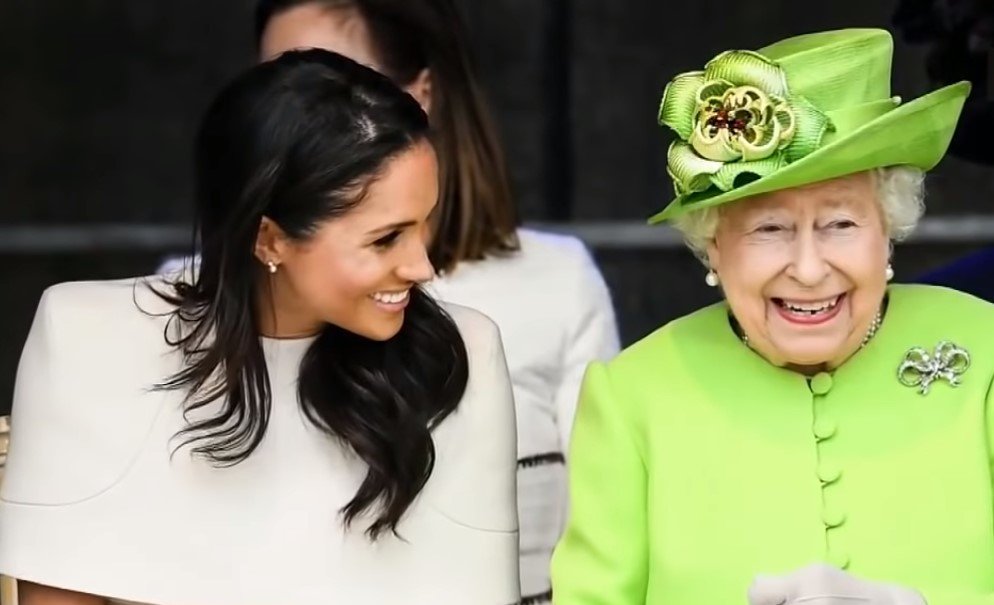 Image credits: YouTube/Entertainment Tonight
1. TRADITION: CHRISTMAS IS ONLY WITH THE ROYAL FAMILY
Christmas has always been a special time for the British monarchy, but a very private one indeed. Only members of the family used to be invited to the celebration, but that was until 2017. Two years ago, Meghan was only Prince Harry's fiancée, but due to the grandson's request, the Queen allowed Meghan to attend the holiday gathering.
What's even more shocking, is that Elizabeth II broke the tradition again last year when she allowed Doria Ragland, Duchess Meghan's mother, to attend the annual Christmas celebration at Sandringham. After all, Christmas is about spending time with the family, and Meghan is Doria's only child. It was a lovely gesture from the Queen!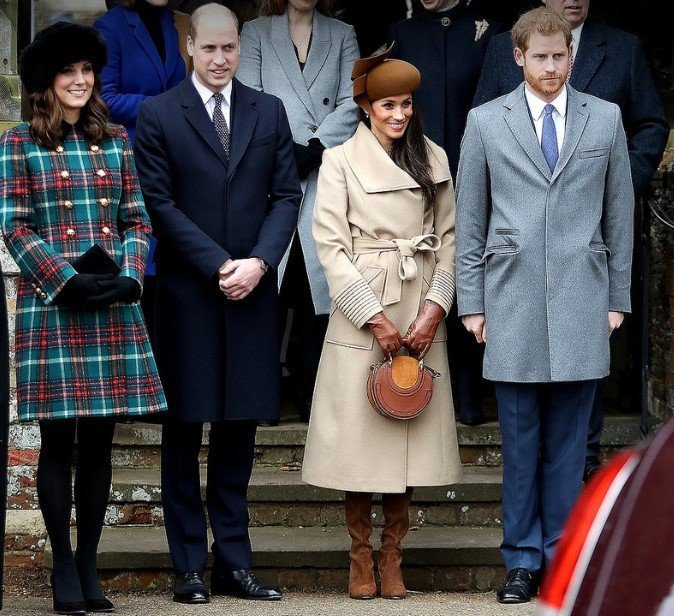 Image credits: Flickr/fak jahu3
2. TRADITION: THE COAT OF ARMS AS A FAMILY MATTER
When a woman ties the knot with a royal, the custom dictates that a Coat of Arms is created for the spouse's family, including the names of the bride's parents, which is then given to the bride's father before the wedding. However, this did not happen in the Duchess of Sussex' case.
The Palace announced on May 25, 2018, that Meghan had her own Coat of Arms created; however, as Fashion Magazine reported, it did not include her parents' name and was bestowed directly and solely upon the Duchess. The work of art included two gold rays as a symbol of California sunshine; golden poppies, the state flower, and a blue background to represent California coast.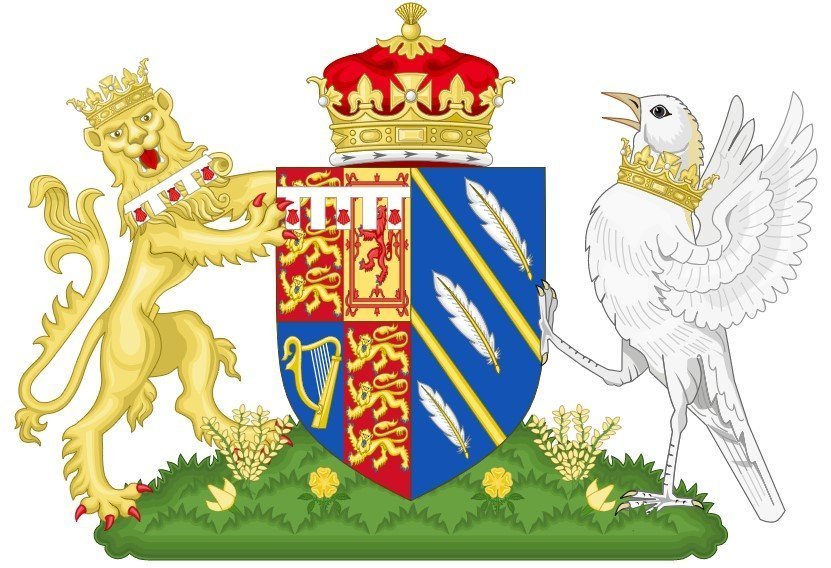 Image credits: Wikipedia
3. TRADITION: A DIVORCÉE DOES NOT GET A CHURCH WEDDING
The fact that a royal decides to marry a divorced person is already quite problematic and has always caused turmoil amidst the royals. In fact, the Queen did not allow her younger sister, Princess Margaret, to marry a divorcé. She didn't attend her own son's wedding to Camilla Parker, which, by the way, couldn't take place at a church.
However, with Meghan, things were far from being troubled. First of all, the ruler of England allowed the former actress to tie the knot at a church, despite being a divorcée just like Camilla and Princess Margaret's beau. As you might know, Markle was previously married to Trevor Engelson. Secondly, the Queen did attend the ceremony.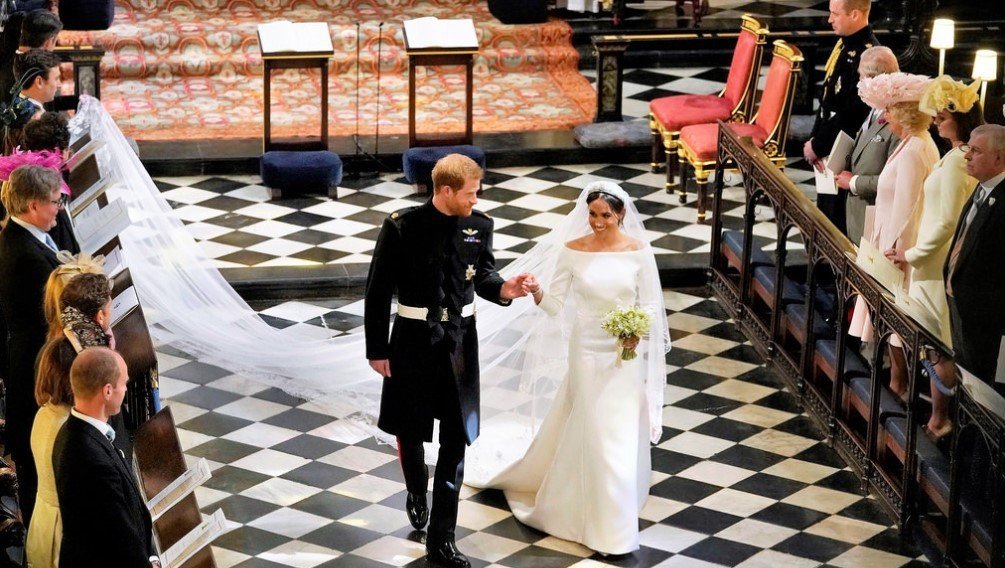 Image credits: Flickr/Nnieuws.be
4. TRADITION: WEDDINGS CANNOT BE IN MAY
According to Daily Star, Queen Victoria, Elizabeth II's great-great-grandmother, believed that marrying in May was bad luck, as an old rhyme went, "Marry in May, and rue the day." The superstition turned into a custom of not having nuptials in the mentioned month. Nevertheless, Queen Elizabeth II permitted the wedding between Harry and Meghan to be on May 19, 2018.
5. TRADITION: THE BRIDE IS "MISS" IN THE WEDDING INVITATIONS
Well, this custom seems pretty understandable and goes along with the other one that states royals should not tie the knot with divorcées. But using "Miss" didn't appear to be suitable in Meg's case. Therefore, the royal invitations for the big day referred to her as "Ms. Meghan Markle."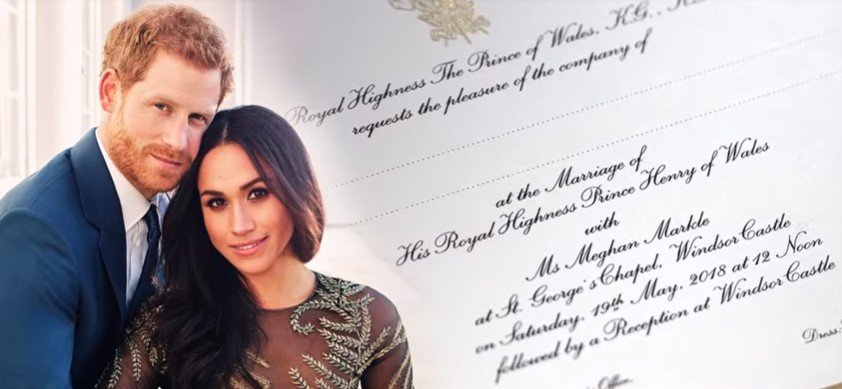 Image credits: YouTube/Daily News
6. TRADITION: NO WEDDING BANDS FOR HUBBIES
British custom insists that grooms don't wear a wedding band, as Elite Daily explained. Nevertheless, Prince Harry donned a platinum ring that he designed, thus becoming the first groom in the family history to put on one at a wedding ceremony.
7. TRADITION: GIVING THE BRIDE AWAY IS THE FATHER'S AFFAIR
This ritual is not entirely royal, as it is customary around the globe to have the bride's father to walk her down the aisle. However, it is known that Thomas Markle, Meghan's dad, backed out at the last moment due to apparent health issues, and the monarch in the UK let Prince Charles stepped in for Thomas.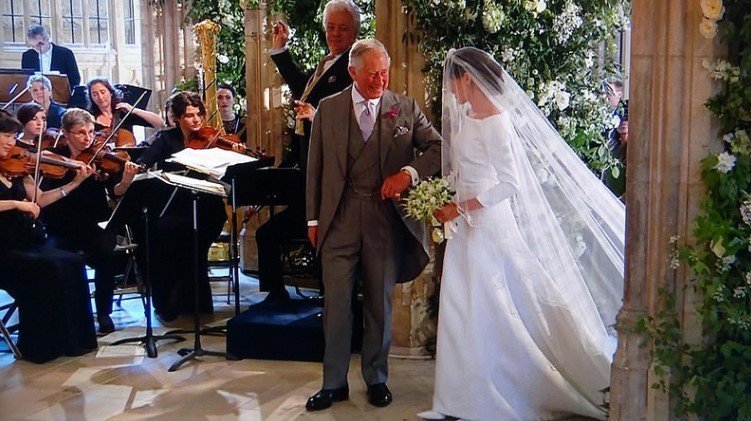 Image credits: Flickr/AM›
8. TRADITION: THE HOST AND THE BEST MAN GIVE THE WEDDING SPEECHES
According to Harper's Bazaar, at the royal wedding in May last year, Prince William was the best man, and Prince Charles was the host. Both of the Princes were supposed to be the only ones giving speeches at the reception, following the English royal rules. Traditionally, the groom could say a few words, but the bride is always off the hook.
Despite the custom, Meghan managed to give an emotional reception speech, probably because of her "forward-thinking mindset" and "vibrant personality," said Harper's Bazaar. The same source also indicated that Meghan stated in her speech that she loved Harry with all her heart and that finding love was worth the wait.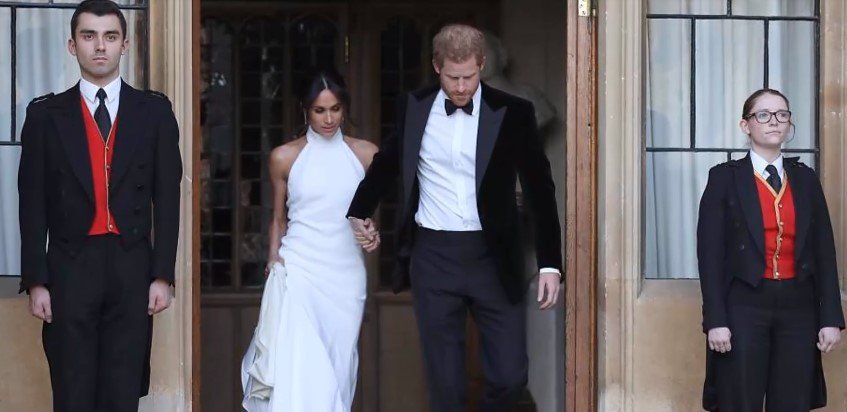 Image credits: YouTube/Top News Today
9. TRADITION: ONLY BRITISH MUSIC AT THE ROYAL NUPTIALS
In another significant break of customs at weddings, British music should be the only type featured on Royals' big days, according to Elite Daily. However, having a bride with roots in the USA, some songs from American musicians were included. Moreover, Harry chose a German/British composer for Meghan's processional song.
10. TRADITION: NO GARLIC
Queen Elizabeth II is not a fan of garlic and has even restricted the food from the diet of her whole family, according to News Week. But, it seems that the monarch did make an exception the night that her grandson proposed to the 37-year-old American girl. According to Insider, they were roasting a chicken with loads of garlic.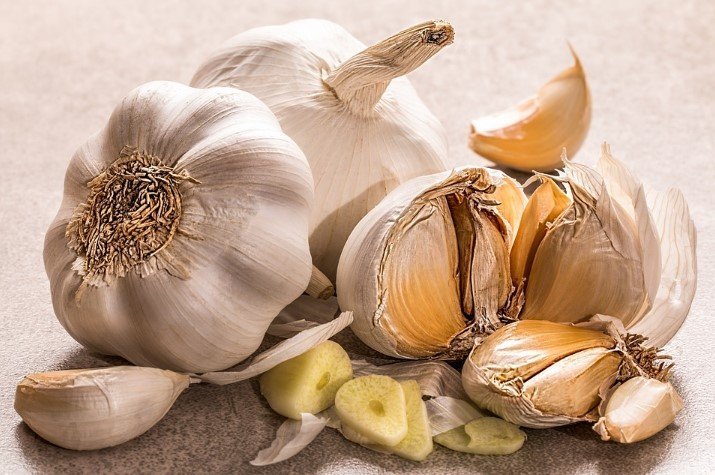 Image credits: Pixabay
11. TRADITION: EXPOSED SHOULDERS ARE A NO-NO
There are a lot of prohibitions in the royal fashion etiquette, and one of those is related to bare shoulders. However, it seems that the Queen decided to ignore this ban when it comes to the Duchess of Sussex. For her first Trooping the Color celebration last year, the new royal showed up in a shoulder-baring dress by Carolina Herrera.
12. TRADITION: WEDGE HEELS ARE BANNED
And continuing with fashion prohibitions, we can also include wedges on the list. As Style Caster explained, "Queen Elizabeth II banned wedges a long time ago simply because she doesn't like them." Therefore, Meghan ruffled a few royal feathers when she decided to put on wedge heels during her first royal tour in Australia.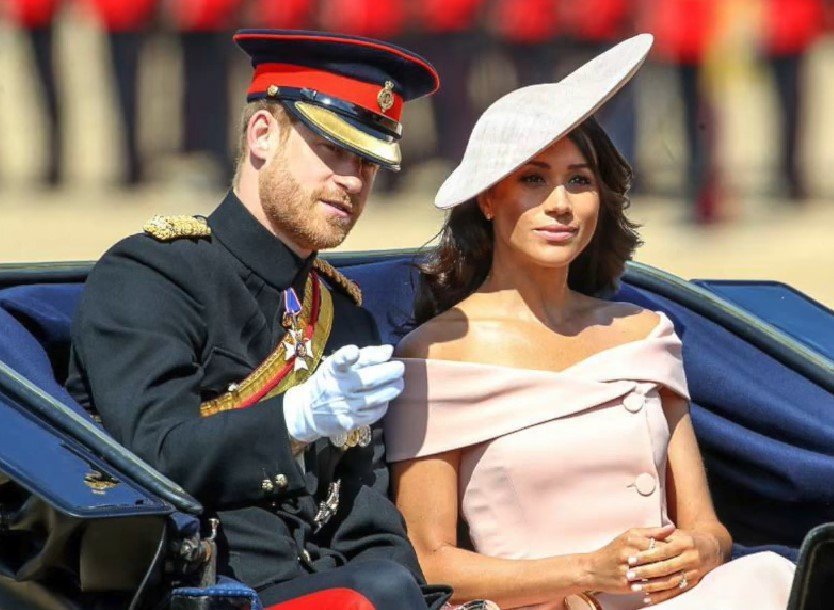 Image credits: YouTube/CrisNews
13. TRADITION: NO BARE LEGS
If shoulders cannot be bare, legs certainly shouldn't either. The royal clothing protocol dictates that female members must wear stockings with dresses and skirts, commonly in nude shades. But by Insider's report, Markle was allowed to dismiss them and appear bare-legged for her first official photocall, following her engagement announcement.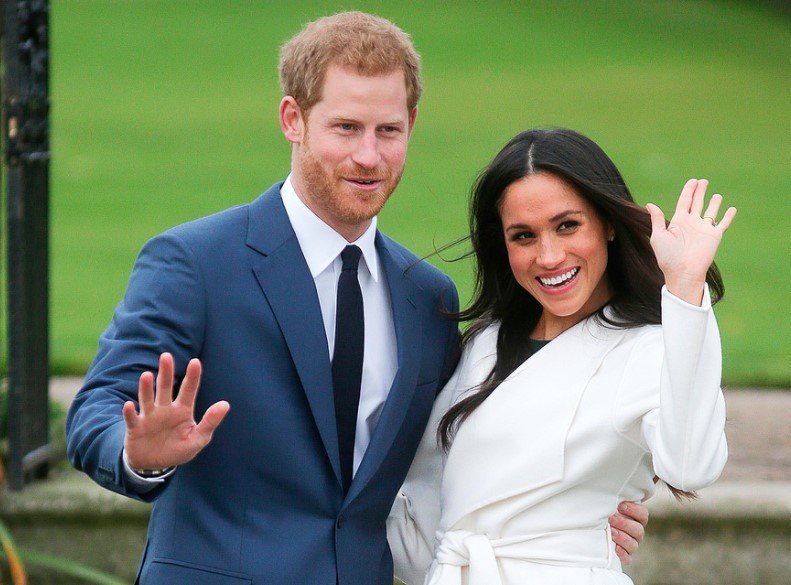 Image credits: Flickr/BipHoo Company
Times are changing in the British monarchy as Queen Elizabeth II has been more than flexible with Duchess Meghan of Sussex. And, it seems like this might be just the beginning of more upgrades in royal traditions, don't you think? We hope you enjoyed this article, so please don't forget to share it with the other royal fans. Until next time!
Source: Insider, Fashion Magazine, Daily Star, Harper's Bazaar, Elite Daily, News Week, Style Caster, Insider, Insider, Insider
Related:
Please fill in your e-mail so we can share with you our top stories!