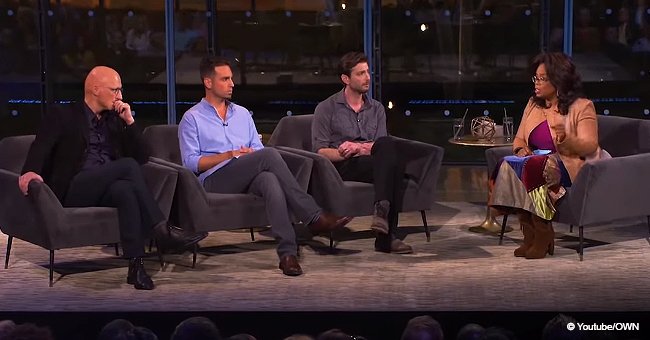 Oprah Becomes Target of Hateful & Ruthless Messages for Interviewing Michael Jackson's Accusers
Oprah Winfrey is getting bombarded with hate messages after she interviewed the alleged sexual abuse victims of the late King of Pop, Michael Jackson.
The interview, set to air next week on HBO after the viewing of Part 2 of "Leaving Neverland", features Wade Robson and James Safechuck, two of Jackson's accusers. After snippets of the interview were promoted online, loyal fans and followers of the singer were definitely not pleased and were angered by the interview conducted by Winfrey.
In the interview clip, Oprah could be heard saying "Leaving Neverland" goes far beyond Michael, as it speaks about a larger societal issue, particularly sexual abuse. While she does not say whether or not she believes the two accusers, her interview was still enough to put her on a bad spotlight with loyal Jackson fans.
In fact, Winfrey did a great job trying to stay objective throughout the interview, with a clip even revealing her asking the tough question to both Wade and James on why they kept associating themselves with the King of Pop when he abused them. However, this seemed to have been ignored by the angered MJ fans, as they chose to continue sending horrible hate messages her way.
The Controversial Documentary
The documentary "Leaving Neverland" aims to highlight the alleged abuse and molestation that took place in his vast estate famously known as Neverland. In this documentary, victims of the said molestation, Wade Robson, and James Safechuck, opened up about the experiences that have haunted them through the years.
The film was first shown at this year's Sundance Film Festival, where police officers needed to be stationed outside the theater just in case mobs of protesters would show up. The festival also made sure to station healthcare professionals all over the theater in case any member of the audience who was bothered or triggered by what they saw needed to seek help.
Now that it is slowly being aired on HBO, complementing interviews such as the one Oprah conducted have been aired, in hopes of trying to spark an even bigger conversation about what really occurred in Neverland and the issue that comes with it. As Winfrey explained in the interview conducted, this entire ordeal should be taken as a whole, and not just as an issue concerning Michael Jackson, as it is something that children from around the world experience on a daily basis.
Please fill in your e-mail so we can share with you our top stories!