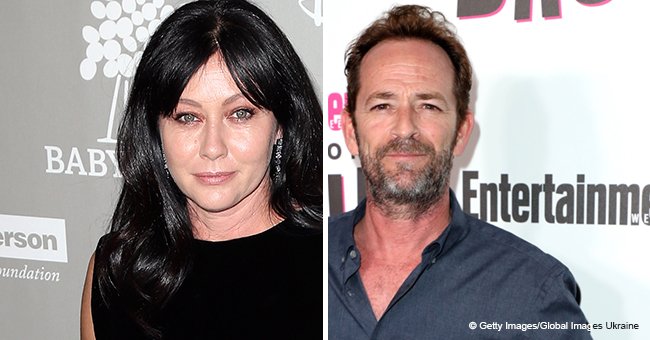 Shannen Doherty Is 'Devastated' by the Death of Luke Perry Who Helped Her during Cancer Struggle
Some say the good die young, and for Shannen Doherty, these words could not be more accurate. The actress mourns the loss of a dear friend who helped her in a time of need.
Shannen Doherty, since hearing the news of the death of her dear friend Perry has been inconsolable. She still can't bring herself to accept the fact that he is no more.
Speaking with PEOPLE, the actress said;
"I am in shock. Heartbroken. Devastated by the loss of my friend. I have so many memories with Luke that make me smile and that are forever imprinted on my heart and mind."
Doherty and the late star were co-stars on the '90s hit teen drama "Beverly Hills, 90210." Although after the show, they went their separate ways and didn't keep in touch.
In 2015, they reconnected after Doherty revealed that she had breast cancer. The cancer is now in remission, and the "90210" star explained that after Perry reached out during her struggles and trying times, they picked off like they were never apart.
Speaking on the special bond they shared, the 47-year-old revealed that she and the late "Riverdale" star were talking about working together on something special and meaningful for their fans.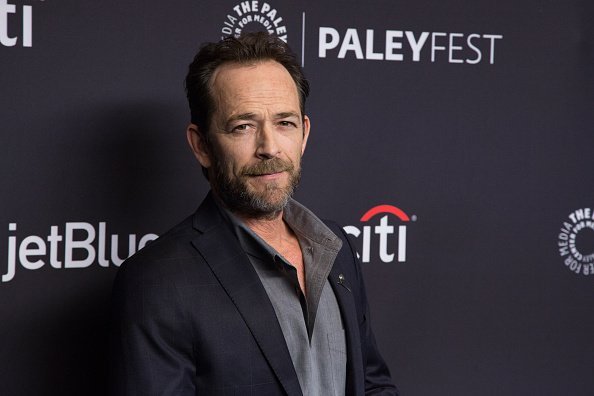 Luke Perry | Photo: Getty Images
In February, the two had met for lunch with Perry's dog, Penny, in tow, and Doherty said that his smile that day would be her most precious memory of him.
"I will never forget, and will miss Luke looking at me with that smile of his, saying…Shan." - Doherty.
Perry died on March 4, after suffering from a major stroke last Wednesday and was rushed to the hospital although there were claims that he was 'gone' on getting to the hospital. A lot of reactions has followed his death, and while tributes are pouring in, questions have also arisen as to how he could have died so young, and from a stroke no less.
Providing answers to these questions, Stanford School of Medicine and Director of Stanford Stroke Center, Gregory Albers, a professor of neurology, speaking to "Mercury Times" said:
a stroke could happen to anyone, either a child or an adult.
Statistics provided by 'Stanford Health Care' showed that although those who suffer from strokes are from 65 years and older, and about 10% are 45 years and younger. Albers added that Perry was in the "transition" age and prone to a lot of risk factors.
It is not clear what caused the late actor's illness, but he was known to lead a healthy lifestyle, shunning red-meat and exercising regularly.
In the United States, stroke is the fifth cause of death, and about 142,000 people die from this horrible circumstance or stroke-related complications every year. Perry's death is a reminder that life is fleeting, and everyone should lead a healthy life.
Please fill in your e-mail so we can share with you our top stories!