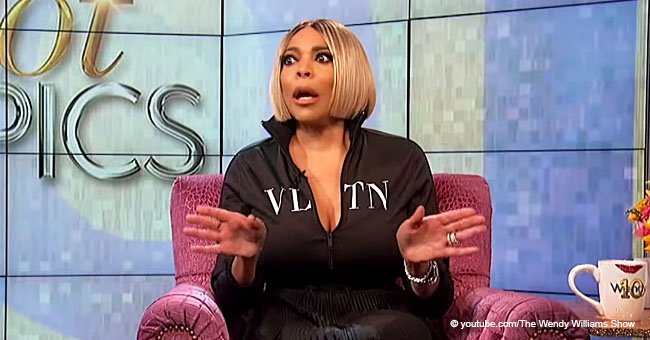 Fans Want Wendy Williams to 'Tell the Truth' about Her Marriage as She Returns to the Show
The talk show host, Wendy Williams, has finally made a highly anticipated return to the show named after her and she has news for her fans.
People are usually entitled to have opinions about celebrities and those of Wendy Williams and her talk show, "The Wendy Williams Show" is no different.
The talk show host returned to the screens on Monday after an absence of greater than two months, meanwhile, she was replaced by someone else for that period. She took the first few moments of the show to explain her long absence, which she credited to her battle with Graves' disease.
"I missed you too… Thank you so much for waiting for us ... I'm happy to tell you that I'm doing well. I know it's been a long time. I'm sorry! I have to say, it's not going to happen anymore, and I feel good," she had said.
She also went on to quell rumors about her husband, Kevin Hunter, being split up. She became philosophical about marriage; that it ebbs and flows. She then pointed to her wedding band and affirmed that nothing is separating her from her husband of 28 years.
Reactions to her revelations were taken with mixed feelings amongst the fans of the show. A number of them felt she was not truthful in her explanations.
"I'm a huge fan and hugely disappointed that she's didn't give us the REAL tea," one fan said.
Another fan, while expressing support for Williams, was also urging her to tell the truth.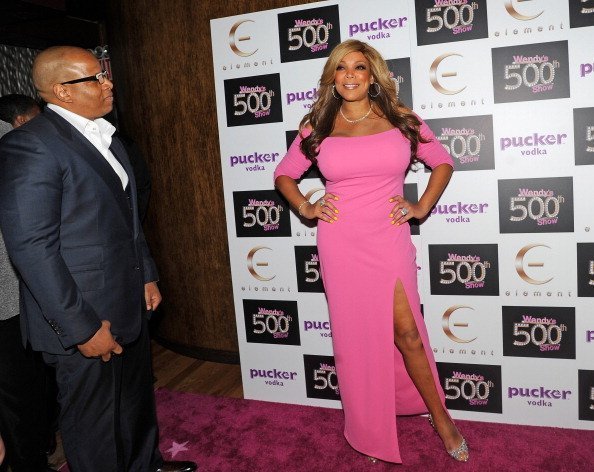 Wendy Williams and her husband Kevin Hunter | Photo: Getty Images
Some other fans, however, spoke out in defense of the 54-year old, with one fan expressing her rights to keep her private matters private. Another commented with distaste about how social media users feel entitled, asserting that Williams owes no one an explanation.
There were also plenty of comments with compliments hailing her return to the television screen.
This is not the first time the media personality went off to get medical treatment. She went off-air early last year to get treated for Graves' disease, an immune system disorder associated with overproduction of thyroid hormones.
Symptoms of the condition include weight loss, heat sensitivity, anxiety and hand tremors. There may also be an enlargement of the thyroid gland. Inflammation may also occur in the eye region causing bulging eyes, light sensitivity and if severe, vision loss, while reddening and thickening of the skin may result if the inflammation affects the skin.
Please fill in your e-mail so we can share with you our top stories!