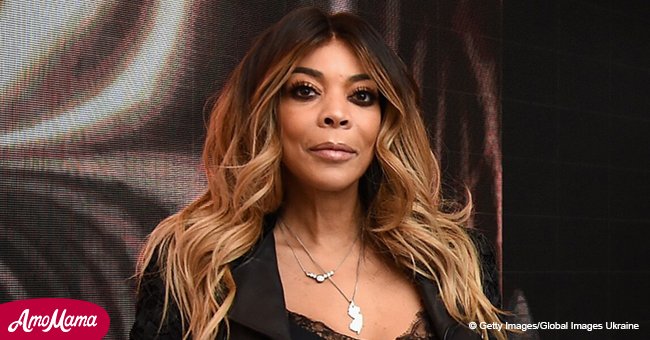 Wendy Williams is replaced with another host in her own show due to struggling health conditions

Amid growing concerns over health issues, Wendy Williams takes an extended leave from her show as a guest-host is set to stand in for an undefined period.
As officially announced on January 29, from the 'The Wendy Williams Show' Instagram page, Nick Cannon will take over hosting duties from Monday, February 4, as the statement read:
"Friend to the show and host of Fox's The Masked Singer and MTV's Wild n' Out, @nickcannon will be guest hosting The Wendy Williams Show on Monday, February 4th, Tuesday, February 5th & Wednesday, February 6th. The new hour-long episodes will include Wendy's staple Hot Topics segment, 'Ask Wendy,' celebrity interviews and more!"
Almost two weeks ago, Wendy suffered a hairline fracture to her shoulder, but due to complications tied to her Graves' disease diagnosis, she recently announced an "extended break" from her show to get proper treatment as elaborated on in the statement:
"Over the past few days, Wendy has experienced complications regarding her Graves' Disease that will require treatment. Wendy will be under the strict supervision of her physicians, and as part of her care, there will be significant time spent in the hospital."
Acknowledging the concern of her fans over Wendy's health, the statement ended in appreciation thereof as it stated:
"Despite her strong desire to return, she is taking a necessary, extended break from her show to focus on her personal and physical well-being. Wendy thanks everyone in advance for their well-wishes and for respecting her and The Hunter Family's privacy during this time."
Wendy first spoke of her Graves' disease diagnosis in February 2018 when doctors ordered her to take three weeks off from her talk show for the treatment of her symptoms. However, friends grew more concerned over her health in the months that followed as Wendy could "barely stand at times, and has totally checked out."
The 54-year-old talk show host currently resides in New Jersey but considers a move to Manhattan where focusing on her health would be easier.
There is no set date for Wendy's return, and she apologized to fans for delivering a "less than stellar show" and slurring her words during her show on December 20.
After a long holiday, Wendy was set to return to her show on January 7 but then moved to January 14. Delayed once more, the date got pushed to January 21 before the network announced on January 29 that Nick Cannon would temporarily fill in for Wendy, coincidentally the same day she got spotted exiting a CVS pharmacy with a friend.
Fans may wonder whether matters got settled after Wendy made a comment regarding Nick Cannon's baby with Brittany Bell last December.
While on the show, Wendy took the first step down a slippery slope when she stated that Nick would probably be spending Christmas "sleigh-riding from one house to another." The reference pertained to Nick's child with ex Mariah Carey, and now with Brittany Bell.
Matters deteriorated further after that when Wendy referred to Nick's son with Brittany as an "oops baby." In response, Nick clutched his chest in mock horror and exclaimed, "the disrespect!" However, Brittany posted a picture to Instagram on December 21, which clearly stated her displeasure at the comment:
Please fill in your e-mail so we can share with you our top stories!