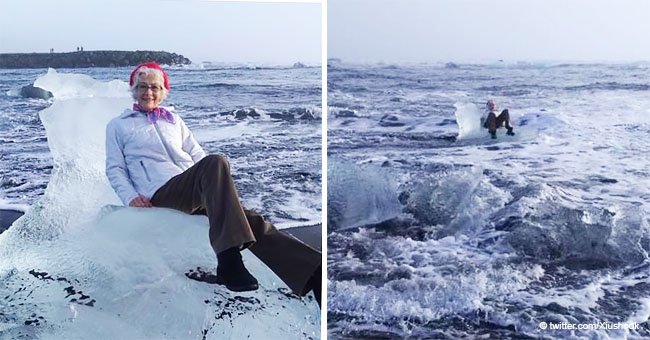 Texas Grandma Tried to Take Photo on an 'Ice Throne' but Ended up Drifting out to Sea
Judith Streng, a 77-year-old lady from Flower Mound, Texas, almost got lost at sea in Iceland after posing in an "ice throne" in Iceland.
The lady and her son were at Jökulsárlón Lagoon in the Nordic country when they spotted a big chunk of frozen water that had the shape of a throne. Judith thought that the temperature was so low that the natural seat was stark, so she sat on it and posed for a photo.
Unfortunately, the throne drifted out to the water and Judith had to be dramatically rescued. Rod Streng, the lady's son, took photos of the incident and sent them to his daughter, Catherine, who posted them on Twitter.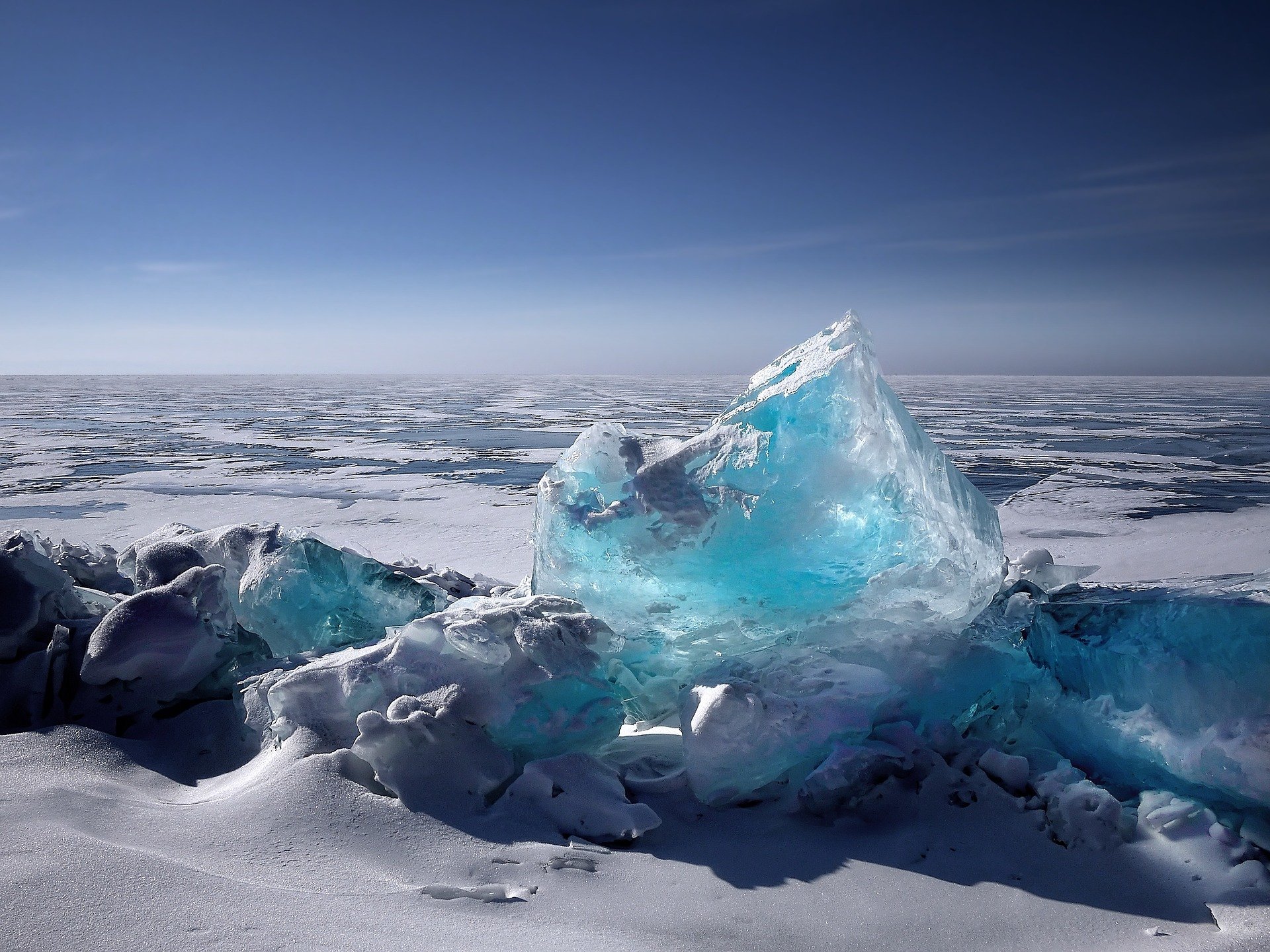 Icebergs | Source: Pixabay
SHARING MORE DETAILS ABOUT THE INCIDENT
Since their story went viral, "Good Morning America" contacted the family to learn more details about what happened. Judith pointed out that the frozen seat looked like an easy place to sit and she thought that it would be fun.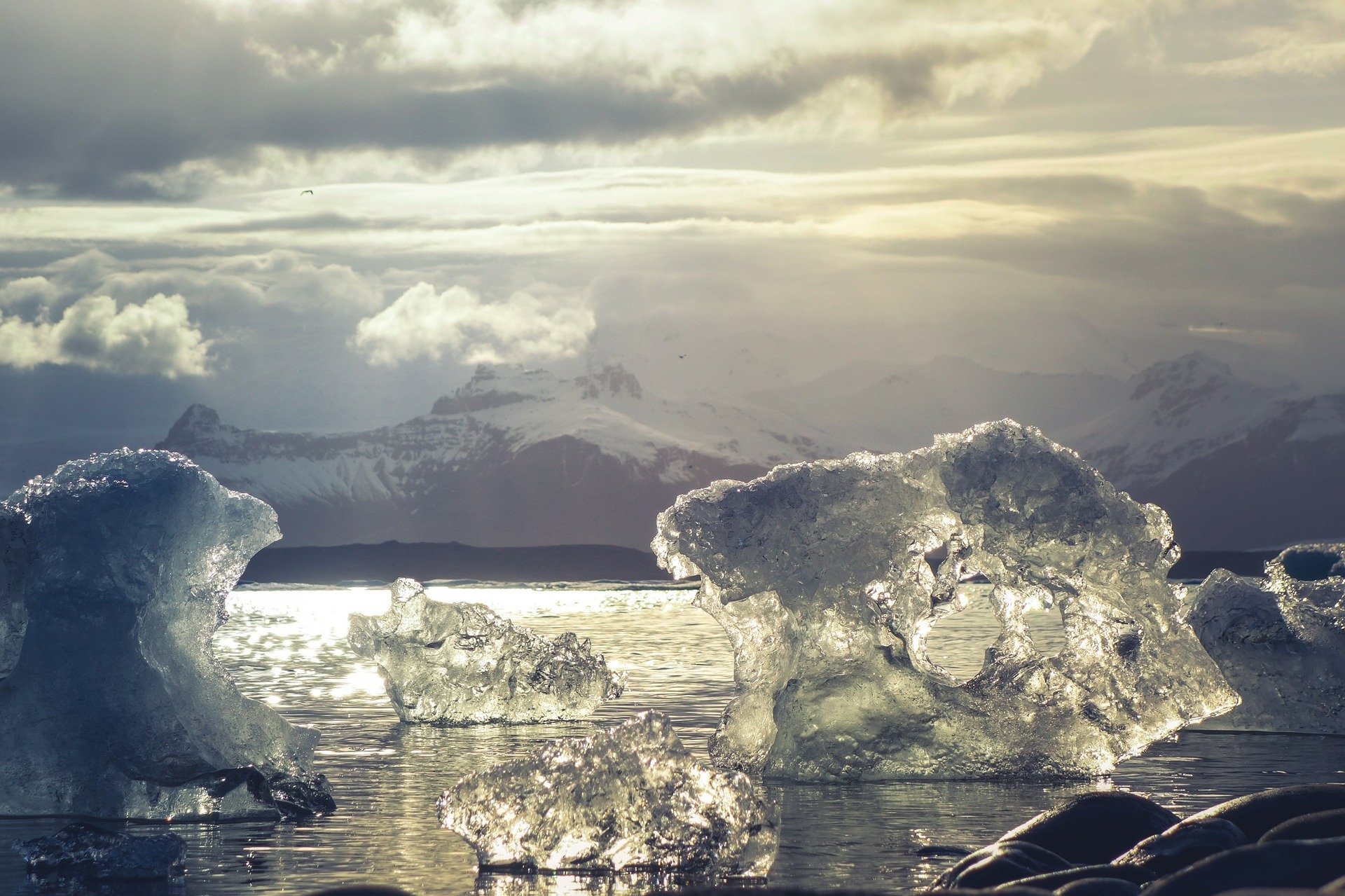 Icebergs | Source: Pixabay
"When I got on it, it started to totter, and a wave was coming in. A very large wave came in, and kind of made the throne kind of rock, and I could tell that I was slipping off," revealed the woman.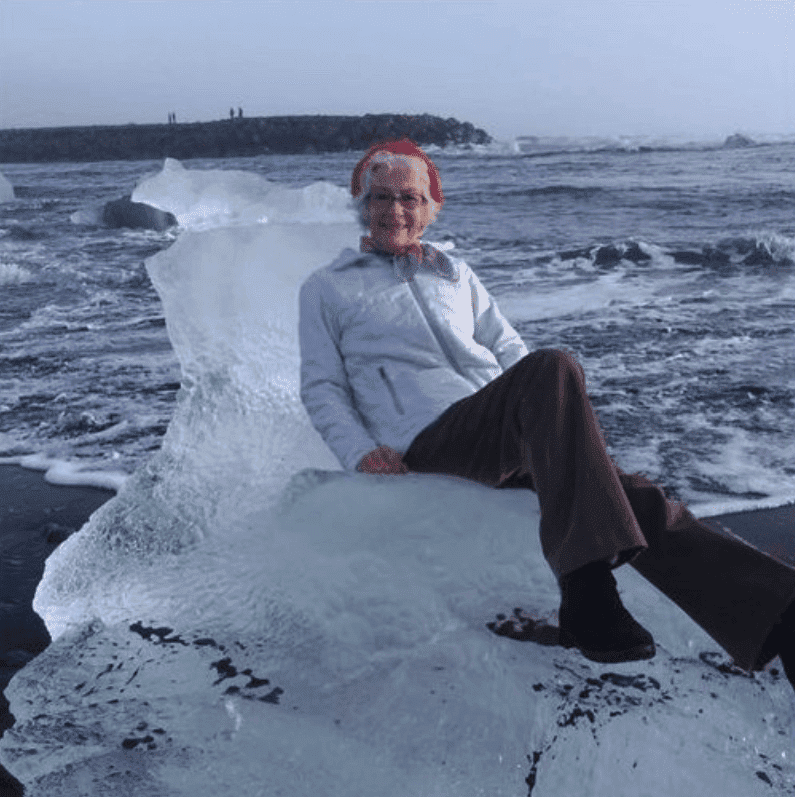 Judith posing on the "ice throne" | Source: Twitter/Xiushook
Thankfully, Randy Lacount, a boat captain from Florida, was close to the family when the incident happened and rescued her. Judith added that before her, two girls were on the throne, so she thought it was safe.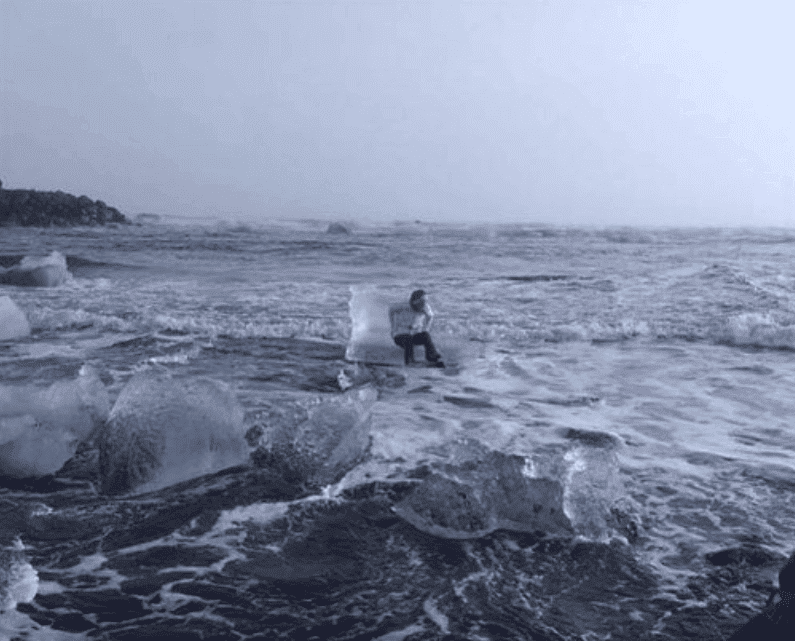 Judith scared after the throne drifted out to sea | Source: Twitter/Xiushook
It is not the first time that a person needs to be rescued from frozen waters. Chicago Police Department shared a video on YouTube showing agents getting a man out of the nearly-frozen Lake Michigan.
RESCUING A MAN IN CHICAGO
The man in the clip, who requested his identity to remain anonymous, was walking his nine-month-old American Eskimo mix at Lincoln Park on January 27. Unfortunately, the puppy ran to the freezing water and "disappeared."
Pika, the dog, had little-to-no chances of surviving such low temperatures, so the man jumped in the water and got it out. However, he got stuck. Rescuers used a dog leash belonging to a bystander to get him closer and then pulled him out.
After a minute, when the man was able to walk again, the officers escorted him to a vehicle, where Pika was waiting for him. After the incident, both the man and the dog were in good condition.
Please fill in your e-mail so we can share with you our top stories!