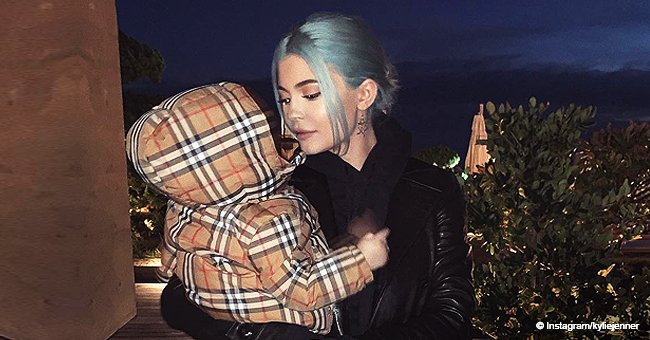 Baby Stormi Webster Receives Mini Lamborghini after Mom Becomes 'Youngest Self-Made Billionaire'
Kylie Jenner wants nothing but the best for her daughter Stormi Webster, and that includes buying the most luxurious toys that she could possibly own. After all, after being named the youngest self-made billionaire at 21-years-old, there's not a lot of things Kylie Jenner can't buy for her daughter. However, those supporting Kylie, Travis, and Stormi also know that their gifts should be worth their while, so Barclays Center decided to gift the one-year-old with a customized Lamborghini.
Stormi Webster just received a customized Lamborghini complete with decals and "Stormi World" features which she could play with while going around with her dad on tours. Of course, Travis and Kylie also own Lamborghinis, so they only saw it fit for their princess to have one as well.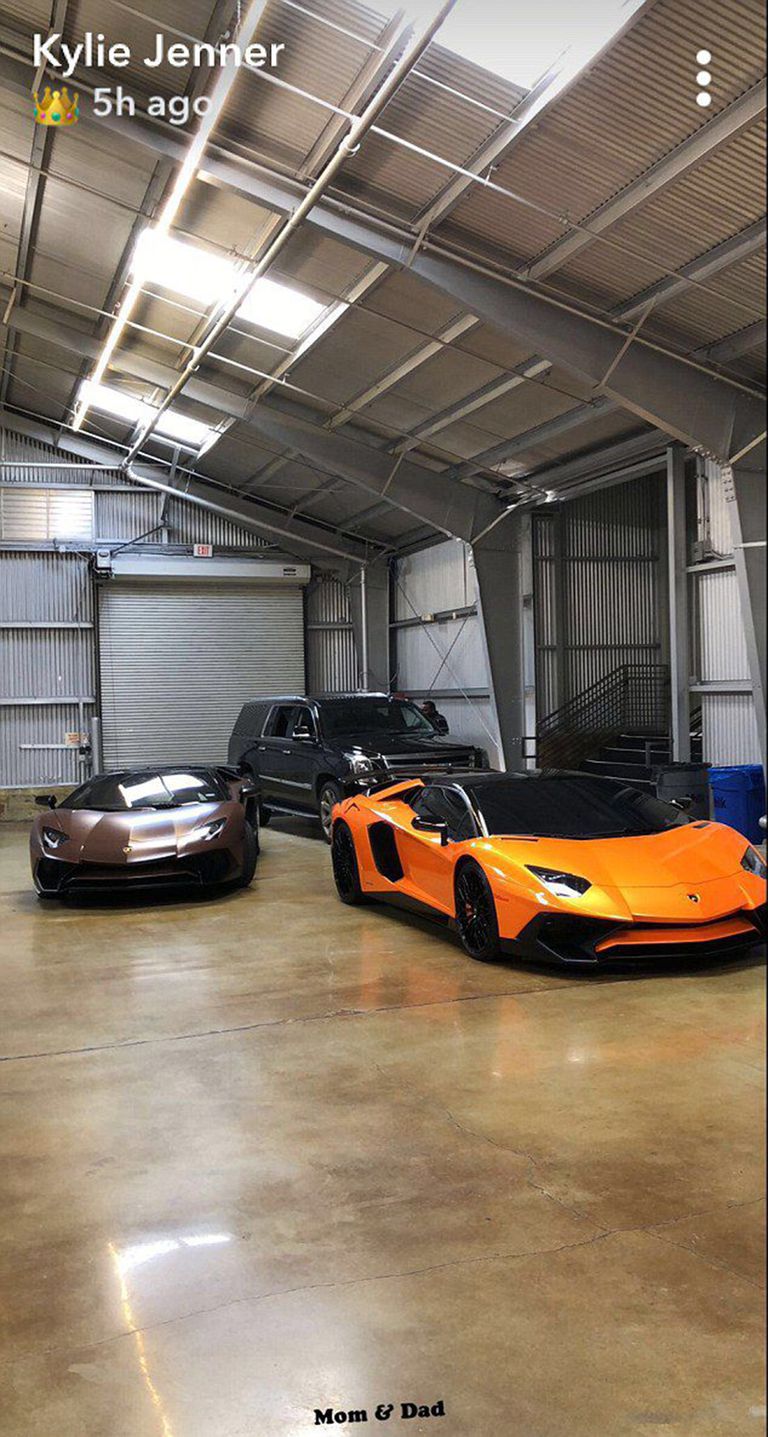 Kylie Jenner showing off hers and Travis' Lamborghinis that match Stormi's mini one. | Source: Snapchat Stories / Kylie Jenner
The car was a gift from the Barclays Center, who hosted her famous dad for a concert recently, and it featured a "license plate" with Stormi's name on it. It was designed by Queen Andrea, a designer who specializes in typography and graffiti-like designs.
As if owning a customized Lamborghini isn't enough for a one-year-old, it also glows in the dark. That might as well be the most exciting part for little Stormi, who has yet to learn how to drive.
THE BEST OF EVERYTHING
Stormi is one lucky girl, being the only daughter of the youngest self-made billionaire ever. With so much money to burn, Kylie has been showering Stormi with extravagance ever since.
Of course, when she turned a year old, Jenner and her beau Travis Scott threw her a birthday party that looked extremely expensive. As the proud mom would put it, "I had to go all out for my baby. #StormiWorld"
Party guests entered the venue through an inflatable head that resembled Stormi's, and are soon after welcomed to "Stormi World." People holding Earth balloons with inscribed "Stormi World" on them welcomed guests as they entered.
Inside the party, there were backdrops of rainbows and white clouds made of white balloons that people could take photos with, a ball pit where kids could have fun, giant teddy bears, rides, and mascots of Pinkfong and Baby Shark, a child favorite nowadays.
Living up to the luxurious lifestyle Kylie lives, people could eat mini pizzas in pink boxes, french fries in Louis Vuitton bags, and pretzels with umbrellas. Stormi's cake featured a golden carousel, complete with horses, and a cute scenery.
With a first birthday party as fun and over-the-top as this, we can only imagine how much bigger her future birthday parties will be.
Please fill in your e-mail so we can share with you our top stories!