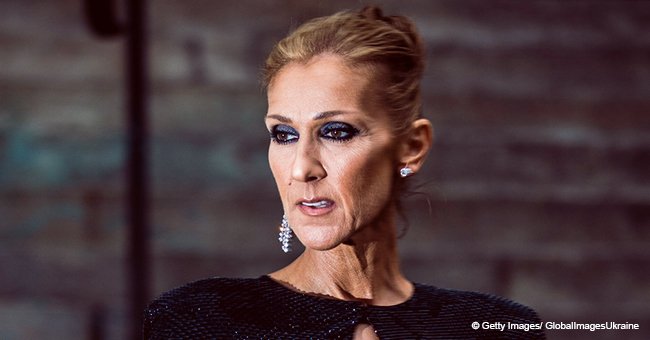 Celine Dion Shares Rare Photo with Her Late Dad and Their Resemblance Is Striking
50-year-old singer Celine Dion makes a nostalgic tribute to her father, Adhémar-Charles Dion, who passed away in 2003.
Celine Dion grew up in Charlemagne, Quebec as the youngest child of Thérèse and Adhémar Dion. The couple had fourteen children, and the youngest was Celine. Music filled their happy home and kept their spirits high despite their struggles. The patriarch instilled in his children good values which Celine attributes as the foundation of her successful career and family life.
She always described him as her number one fan. Celine recently posted a black and white photo of her when she was younger with her father by her side with the caption,
"Papa, I'm the luckiest girl in the world to have had a dad like you. You will always be my #1 fan. I love you!"
Celine made her first public performance at five when she sang at her brother's wedding. She continued collaborating with her parents and siblings, singing and writing songs. Her family meant everything to her.
At twelve, with the help of her mother and brother, she wrote and recorded her first song. And it was through this recording that she met the love of her life, René Angélil, her late husband, who was moved to tears by Celine's voice, and knew that he would make her a star.
The singer has been through many trials in her life, but she projects a vibrant, grateful, and joyful energy. She recently honored her late husband, who suffered through throat cancer and died of a heart attack in 2016. It was during her show at Caesars Palace, Las Vegas that she sang, "You're the Voice" by John Farnham on the night of what would have been Angélil's 77th birthday.
She encouraged the audience to sing along with her and told them,
"This is the greatest gift that I can offer him for his birthday because what he loved the most in the world is the fans, the music and to see me perform for you,"
Please fill in your e-mail so we can share with you our top stories!