'We're Nearly There,' Meghan Markle Gushes about Baby, Jokes That She Looks 'Different' Now
Meghan Markle is undoubtedly excited about the coming of her baby which she revealed will soon arrive. She also indulged in the pleasure of lightning the atmosphere as she joked about her new pregnant look.
Duke and Duchess of Sussex - Prince Harry and his wife Meghan, graced the 50th Anniversary of The Prince of Wales inauguration at Buckingham Palace in London, England.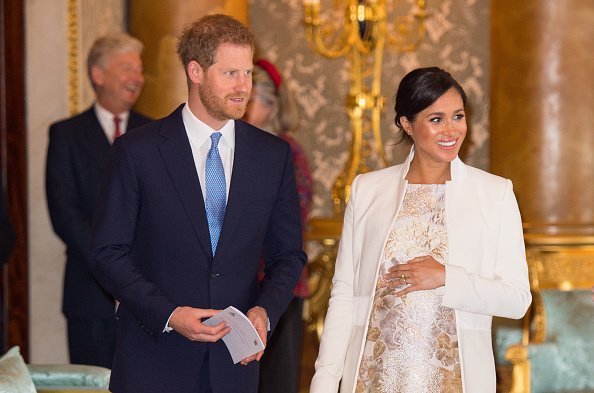 The ceremony which took place on March 5, 2019, was not only special because it is the Golden Jubilee of The Prince of Wales investiture; the news of the soon coming of the royal couple, Harry and Meghan's baby was also a significant highlight of the night
The 37-year-old mother-to-be was asked how she was doing in the final lap of her trimester by Welsh Secretary of State, Alun Cairns and her response gave out much information to everyone's delight.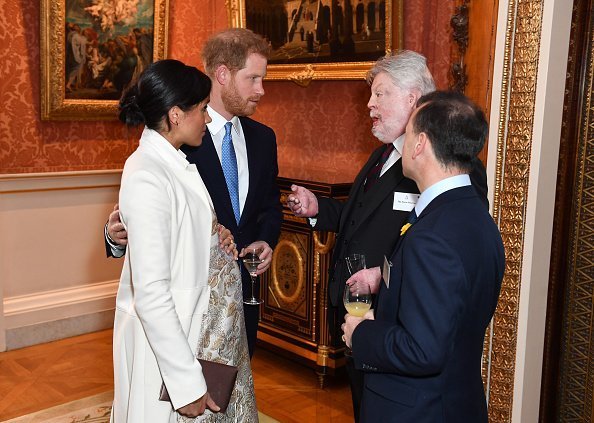 Meghan said to the guest from Cardiff:
"I look different than when you saw me last! How are you doing?"
Then Alun Cairns replied;
"I'm sure everyone is asking."
Meghan responded;
"No, it's actually very sweet. It's a very sweet, nurturing thing to ask. We're nearly there!"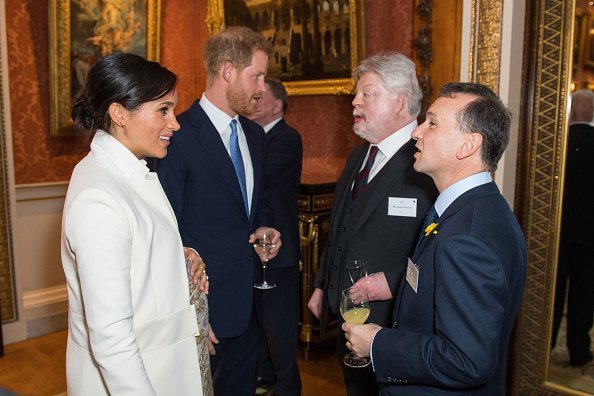 The Duchess further asked Alun about the progress of "everything else" in Cardiff. Being familiar with each other, (the royal couple work alongside Alun and many of the guests as they collaborate in the running of charities and organization) they discussed other matters including the success of Hiut Denim.
Hiut Denim is a small company in Wales who's fortunes took a significant turn last year when Meghan wore a pair of their jeans during her official tour of Cardiff; she was in the company of her husband.
VIDEO: That chat Meghan had about her baby at yesterday's Buckingham Palace reception for the Prince of Wales.
Welsh Sec @AlunCairns: "All in good order? I'm sure everyone is asking."
Meghan: "No, it's actually very sweet. It's a nurturing thing to ask. We're nearly there!" 👶 pic.twitter.com/HiyxaKz6rM

— Chris Ship (@chrisshipitv) March 6, 2019
The company's owners when discussing their good fortune, husband, and wife, David, and Flare Hieatt said; 
"The Megan Markle effect is real. Meghan is picking companies with a purpose or a mission — or dare I say it, a soul. We have the skills here, and that's what we are fighting for." 
The couple has not revealed to the public their baby's due date and gender, but close sources to Meghan and Harry told US Weekly that the pair who would be celebrating their first anniversary in May, will welcome the child early April or late March.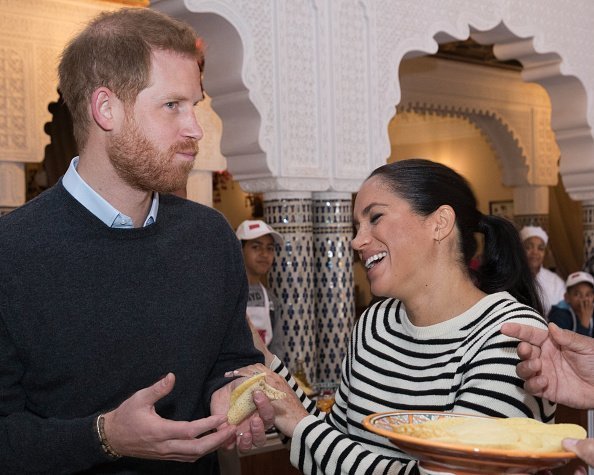 The duo is also reported to know their baby's gender even though the public is still in the dark with regards to this information, as she revealed that she wants to avoid gender stereotypes in bringing up her first-born, Meghan said in February;
"Yes, we decided to keep it a secret."