Tori Spelling & Jennie Garth Reveal They Spoke with Luke Perry Just Days before Dreadful Stroke
Hollywood is mourning an icon! Luke Perry's former castmates are revealing they were in touch with him the week leading to his untimely death. They are sharing their last experiences with the late actor.
Since news broke of Luke Perry's death, Hollywood has been thrown into grief. Celebs are speaking out about being in touch with him just before he had the stroke that took his life.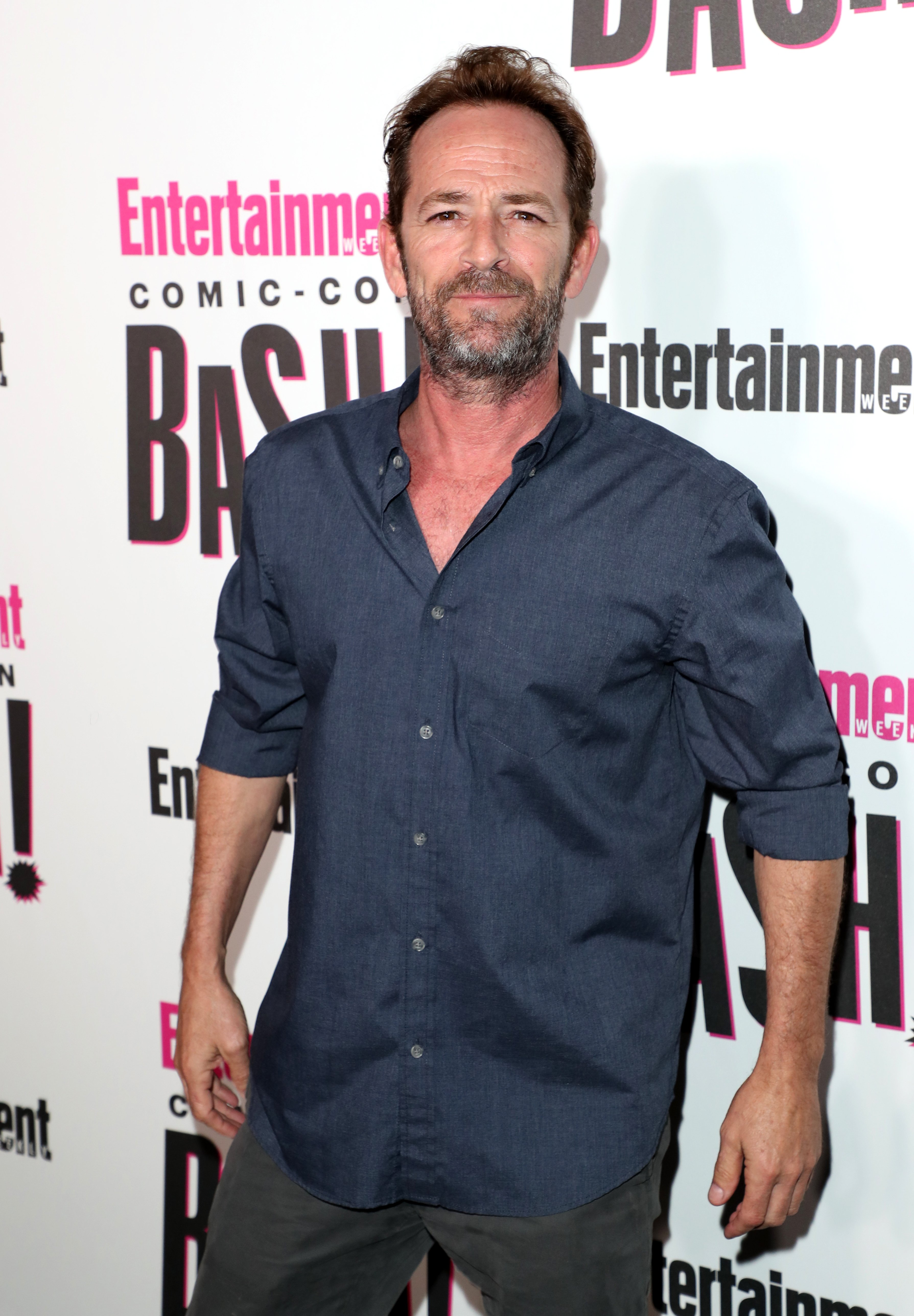 Stars that have spoken out include his former "Beverly Hills, 90210" castmates, Tori Spelling and Jennie Garth. Although the hit '90s show that ran for ten seasons has been over almost two decades now, the actresses revealed they kept in touch with Perry.
In a new reveal, Spelling, and Garth spoke about being in touch with him the week leading to his death. The actor who played "Dylan McKay" texted Spelling, while he spoke with Garth after sending her a picture of his daughter, Sophie, 18, who had gone on a volunteer mission to Malawi.
The former onscreen castmates had no way of knowing they were speaking with their friend for the last time. In an interview with "PEOPLE," Spelling, 45, described Perry as someone who had an adoration that went beyond words for his children. Adding,
"He was the kindest and the most humble person I have ever known."
Garth, 46, in an exclusive statement to "PEOPLE," expressed her heart as being broken as the late "Riverdale Star" meant so much to a lot of people, and she, "feels the deep sadness that his family is feeling at this time."
Perry died surrounded by friends and family on Monday. A press statement released by the Perrys' through a representative thanked everyone for their support and prayers, but declined to make any further statement, requesting instead on behalf of the family that in place of flowers, donations should be made to fight colorectal cancer and to St. Jude's Children Hospital.
In another interview with "Entertainment Tonight" before Perry's passing, another castmate, Shannen Doherty reported she and the late actor had been in touch since 2015. He reached out to her when she went public with the news of her fight with cancer.
In an emotional voice, the 47-year-old who played Brenda Walsh, Dylan McKay's love interest said she could not talk about his stroke without crying. "It's Luke," she said, "And he's my Dylan." This was before the actor finally gave up the ghost. The actress then asked family and friends to keep sending him positive and good thoughts, in her caption of a picture she posted on Instagram of the two of them.
"My friend, holding you tight and giving you strength. You got this." - Shannen.
Doherty has been inconsolable since his passing, and can't bring herself to believe that her friend is no more.