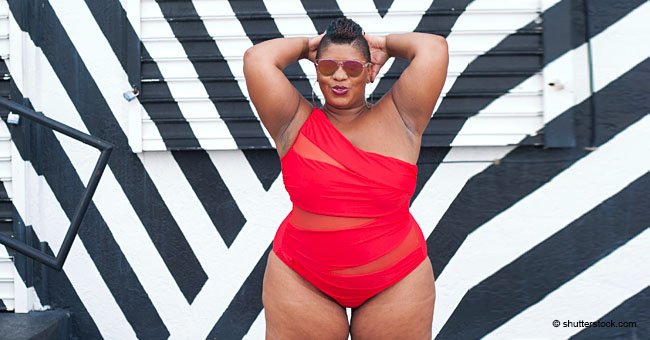 Plus-Size Woman Claims She Was Banned from Entering Club as Future Didn't Want 'Fatties' Allowed In

Plus-size model Naomie Chaput claimed that rapper Future had her blocked from a Miami club because he didn't want any "fatties" there.
Body shaming and size discrimination are not a thing of the past, as plus-size model Naomie Chaput discovered.
Chaput, who is also known as Nao, had plans to meet a promoter at the night at the Story Nightclub in South Beach but found herself turned away at the door.
"Don't even bother coming. Future asked for no fatties"
RAPPER FUTURE DIDN'T WANT "FATTIES"
Nao was on her way to the club with a when she received a call from her promoter telling her not to come.
Rapper Future who was performing at the club had made it clear that he didn't want "fatties" there.
There are indications that the plus-sized beauty is taking legal action against the rapper
NAO EXPRESSED HER ANGER AND HURT
The Canadian model took her grievance to social media and shared her outrage with her 211,000 Instagram followers.
"So, just got news that this is true, that Future said no fatties in the club — and he has all the rights to do so in Miami at this club. This is just a regular club. I'm just trying to understand really why this is a thing. Why is he allowed to put those rules in place? The discrimination is insane to me"
FUTURE RESPONDED TO ACCUSATION
After Nao failed to reach Future's representatives she addressed him directly online, and the rapper responded by denying her allegations:
"STOP CAPPIN ON MY NAME..I love all women."
RAISING AWARENESS ABOUT BODY SIZE DISCRIMINATION
Nao has explained that she hopes that the incident will raise people's awareness about the discrimination people with large bodies are subjected to.
'We're not in the business of spreading rumors but we spread awareness."
Future has responded by accusing Nao of lying and laying a false accusation on him:
"U condone accusing the wrong person and lying. that's evil! Spread the truth next time when u falsely accuse someone! Your call."
Nao and team are hoping that Future will make a statement condemning size discrimination.
There are indications that the plus-sized beauty is taking legal action against the rapper, but the specifics of the lawsuit have not been made public.
RAPPER FUTURE WELCOMES HIS 5TH CHILD
amomama.com/114815-ciaras-son-future-wows-crowd-performing.html
Rapper Future has just welcomed his fifth child, a boy named Hendrix, by celebrity Joie Chavis. Hendrix is Chavis's second child and Future's fifth. Chavis is the mother of rapper Bow Wow's only daughter, Shai Moss.
Future's other four children were born to 4 different mothers, and rumour has it that baby #6 is already on the way.
Model Eliza Reign has claimed that she is also expecting the rapper's child, and has accused Future of threatening her life.
In a related story, Joie Chavis, the mother of the only daughter of Bow Wow, took to Instagram to reveal her second pregnancy by rapper Future.
Please fill in your e-mail so we can share with you our top stories!