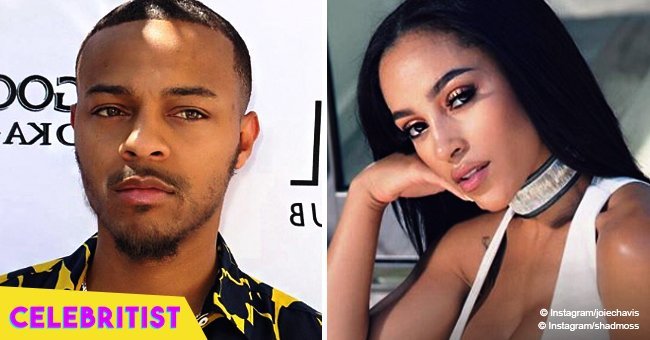 Bow Wow's baby mama Joie Chavis reveals her pregnancy with 2nd child in recent photos
Joie Chavis, the mother of the only daughter of Bow Wow, took to Instagram to reveal her second pregnancy.
In the photo, the woman was next to four friends who were wearing tight and shiny unitards. Most of Joie's friends were standing up in blue, pink, red, and golden outfits while Joie was doing a split on the grass wearing a black unitard.
The aspect that attracted more attention about the photo was that Joie placed both hands on her belly in the same way most pregnant women do. In the caption, she set clear that they took that photo dressed that way 'for the kids.'
As soon as she uploaded that photo, her fans and followers took to the comment section to congratulate her.
One of them was Instagram user @consciouslylit, who sent their blessings to Joie and her family after congratulating her. @pyt923 pointed out that the photos Joie had been shared were old as it didn't show her baby bump.
Even though Joie has not revealed who is the father of this upcoming baby, there have been several rumors surrounding her and rapper Future that suggest they are in a secret relationship, so he might be the father.
According to BET, those allegations started after Future attended a birthday dinner that Joie threw in September 2017. After that, the alleged couple were seen together a few more times
As Urban Island Z reported, most of those outings together took place over the last few months. In March 2018, Bow Wow was caught off guard and punched in the face by a rapper named Cheeks Bossman.
While the reason was never revealed, UIZ pointed out that it was because Bow Wow was disrespecting Future.
Apart from Joie, Future and Bow Wow dated Ciara in different moments of their lives, as well, which might suggest that there is a sort of beef going on between both rappers over previous relationships.
Please fill in your e-mail so we can share with you our top stories!