Joseph Stalin's Granddaughter Is an American-Born Punk-Rocking Gal with Dozens of Tattoos
Chrese Evans might be the granddaughter to the ruthless "man of steel," but this unconventional  Buddist is her own person.
Living in Portland, Oregon, Chrese runs an antique shop, and she is by no means ordinary - as one can tell by giving her tattooed anarchist appearance a once over.
The 44-year-old's mother, Svetlana Alliluyeva, was the last surviving child and only daughter to the former Soviet Union leader, Joseph Stalin, and Evans couldn't be more different than her grandfather.
Chrese Evans may be Stalin's graddaughter – but she's American as apple pie https://t.co/VQD2AaD4de

— New York Post (@nypost) March 19, 2016
HER BIRTHNAME 
Evans wasn't born with the name Chrese. After Joseph Stalin's rule of the USSR from 1929 until 1953, his only surviving child and daughter defected from the Soviet Union in 1967 to start a new life for herself.
Three years later, Svetlana married the architect William Wesley Peters, and they brought a daughter into the world called Olga before their marriage fell apart. Later on in life, Olga changed her name to Chrese. 
Stalin's granddaughter, Chrese Evans lives in #Portland, Oregon, where she sells antiques, vintage clothes, and scented candles... #facts pic.twitter.com/xBmT6VLuvZ

— Wiki Service (@Wiki_Service) March 21, 2017
A HARD LIFE
Mother-and-daughter remained close until Svetlana passed after a difficult life of cancer on November 22, 2011. As the daughter of Joseph Stalin,  who died in 1953, Svetlana often got judged for his actions. 
Carving out a new life for herself wasn't easy for Chrese, even though she "abhors" what her grandfather did during his time as a leader like so many other people.
This day in history: 93 years ago today, on February 28, 1926, Svetlana Alliluyeva was born in Moscow. The youngest child and only daughter of Joseph Stalin and Nadezhda Alliluyeva, Stalin's second wife, Svetlana defected to the U.S. in 1967 and adopted the name Lana Peters. pic.twitter.com/LkCy8t7IAZ

— Meduza in English (@meduza_en) February 28, 2019
"There was a period when so many people held her responsible for his actions that she actually started to think maybe it was true. It's so unjust," Chrese told the Daily Mail.
LIVING HER OWN LIFE
Chrese grew up in the USA with no knowledge of her ancestry. Instead, she only knew the gentle and unconditional love of her mother and became a Buddhist running her antique shop as an adult, turning down a career at the IRS.
Even so, Chrese looks like an action girl with her ripped pants, tattoos, and she loves cooking, having become an expert at cooking borscht, one of her motherland's famous dishes. 
WHEN GOOD COMES FROM BAD
Relatedly, good also came years after Joseph Stalin's murderous rule and the Second World War. Captain Tom Moore survived the war while serving in Myanmar and India, and in early 2020, he made a staggering difference to those in need.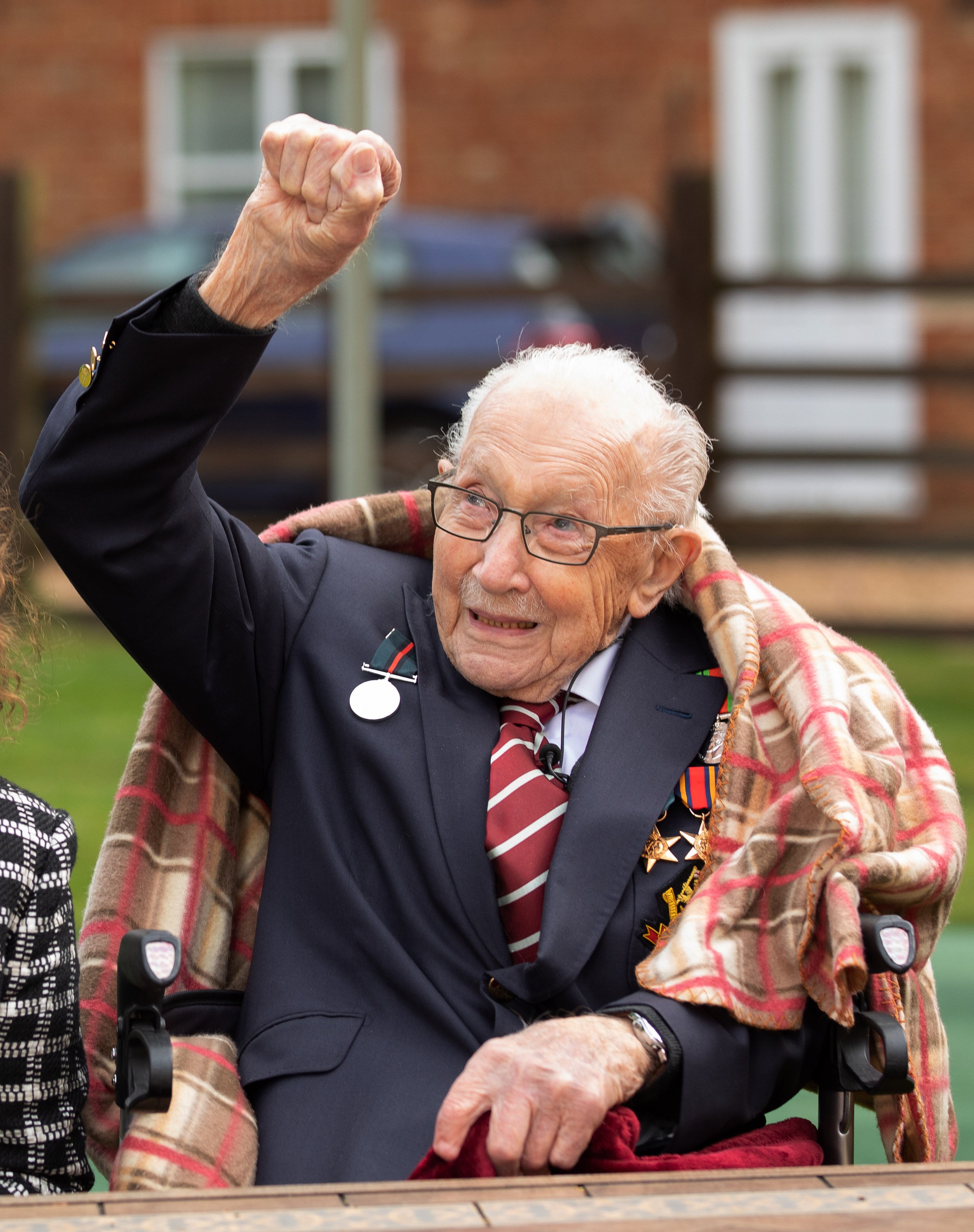 The war veteran wanted to raise money for "NHS Charities Together," and he ended up raising $40 million by walking laps around his garden in Bedfordshire with a knightship from the Queen herself to boot.