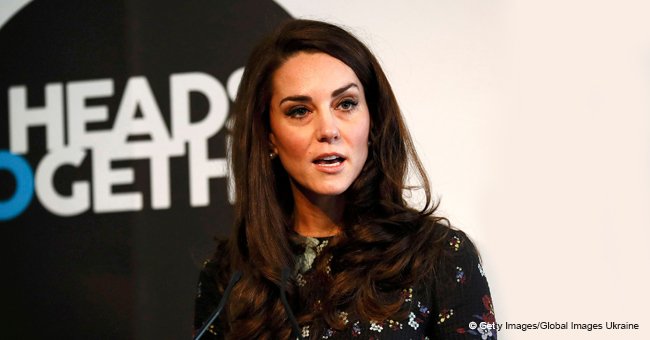 Royal Aides Issue New Social Media Guidelines, Warn of Possible Police Action for Abusive Trolls

The Royals are done with cyberbullies this time as they warn trolls who do nothing but attack the members of the family. The release came up soon after Kensington Palace recounted spending hours on blocking hateful comments.
Aides of the Royal Family, Clarence House, and Kensington Palace have released an official statement which defines the code of conduct on their social media channels.
The release came up as a result of the constant rain of negative comments on the members of the family on social media platforms.
The new rules, tagged "social media community guidelines" on the Royals' official site, requests that users should desist from posting comments that are deceitful, "obscene, offensive, threatening, abusive, hateful" and provocative.
The guidelines stated that the Royals have every right to get rid of comments that breach the instructions and as well as block users who do not comply.
The Royal aides warned that inflammatory comments - such as those targeted at the Duchesses of Cambridge and Sussex - could be reported to law enforcement authorities.
Pregnant Meghan Markle and Kate Middleton have been frequently targeted by hating trolls. Sometime in January, the Kensington Palace reported that blocking vile comments take hours, and most of these comments were channeled towards the pregnant Duchess and Kate Middleton.
Fans of the 37-year-old Duchess of Cambridge fight in rivalry with fans of Duchess of Sussex, also 37, who joined the Windsor family about ten months ago.
The message on the royal family's website stated that the guidelines were made to ensure a serene social environment for well-wishers and real fans who are not racists or sexists. The release also said,
"we ask that anyone engaging with our social media channels shows courtesy, kindness, and respect for all other members of our social media communities."
The guidelines got positive reactions as expected, but it had some negative ones as well. In response to the guidelines which were also shared on Twitter, some users said the Royals are trying to take away from them the "Freedom of Speech."
The rules were like adrenaline to some as they rained more disrespectful comments on the family. It's not a pleasant experience to be trolled by people who don't know you — total strangers who think they know you. But being attacked by one's family is far worse.
Meghan's half-sister, Samantha, has garnered mainstream recognition from putting down the Duchess so many times. As reported, Samantha plans to release a book around Markle's due date so she can stay relevant in the world she's created for herself.
Want do you think about the Royals' new social media guidelines?
Please fill in your e-mail so we can share with you our top stories!