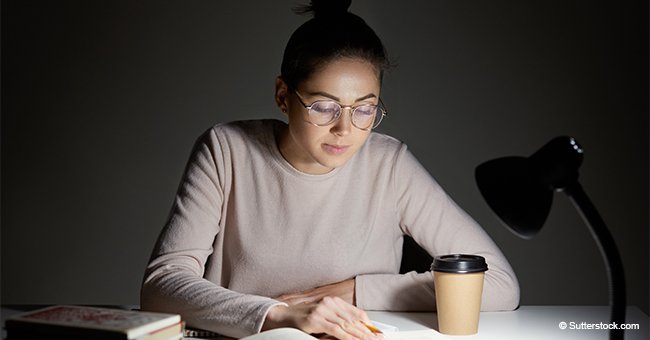 Daughter Was "Too Busy" to Chat with Her Father
Life is full of passing and meaningful moments that we take for granted until it is too late. The story of this woman who kept postponing a chat with her father might serve as a lesson for us all to treasure the present.
"Life is what happens to you while you're busy making other plans," goes a famous song by John Lennon. And the truth that the English singer-songwriter expressed in his lyrics hit the woman in this story the hard way when she lost her father.
According to Bored Daddy, the following story was posted by a female Quora user who came to realize how little she knew her father and how many opportunities to talk to him she wasted, and she wanted others to learn from her mistakes.
When I grew up and left home for college, my dad would call me every Sunday morning, no matter what.
Several years later when I bought a house, my dad painted it by himself for three days in the 80-degree summer heat.
All he asked was for me to talk to him while he held his paintbrush. But I was too busy in those days; I did not find any time for a conversation with my dad.
Four years ago, my dad visited me. He spent many hours putting together a swing set for my daughter.
He asked me to bring him a cup of tea and to have a talk with him. But I had to prepare for a trip that weekend, so I did not have time for any long conversations that day.
One Sunday morning during one of our usual telephone conversations, I noticed that my dad was becoming more forgetful. He couldn't remember some of the things that we had recently discussed.
Because I was in a hurry, our conversation was short. A few hours later, there came a call. My father was in a hospital after having an aneurysm.
Immediately I bought a plane ticket so I could visit him. On my way, I thought about all the missed opportunities I had to have a talk with my dad.
By the time I have arrived at the hospital, my father had passed away. Now it was he who did not have time for a conversation with me. I realized how little I knew about my dad, his deepest thoughts and dreams.
After his death, I learned much more about him, and even more about myself. All he ever asked of me was my time. And now he has just that: all of my attention, every single day.
Never take for granted what you have right now. For in an instant, it can be snatched away.
When you don't live in the present moment, there is so much beauty that escapes you. Time seems to escape through fingers like falling granules from a handful of sand.
As we get older we become more and more submerged in our complicated adult lives and sometimes we lose perspective about what it is really important and meaningful, to the point of being unfair to those who have given us all.
This happened to a man and his wife who lived with the former's elderly father and their son.
When the old man's son and daughter-in-love started to feel uncomfortable with his messy and noisy way of eating because of his age and decided to seclude him at dinner time it took a heartbreaking comment from their child to make them do the right thing.
Please fill in your e-mail so we can share with you our top stories!