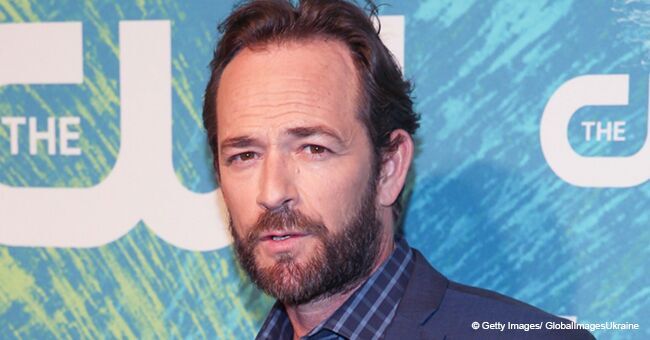 Luke Perry's Final Role Is in Movie That Is Coming Soon, Fans Will Get One Last Chance to See Him

Luke Perry fans can see the star on the big screen in the upcoming movie of filmmaker Quentin Tarantino.
While supporters of the actor, who died recently at the age of 52, can see Perry's last scenes of the television series "Riverdale" in the coming months, his final film role will be as Scott Lancer in the upcoming Tarantino film "Once Upon a Time in Hollywood".
"I'm going to be linked with him until I die, but that's actually just fine. I created Dylan McKay. He's mine."
As reported by Entertainment Weekly, Perry had just finished filming for the movie before he died. The film, which is set for release on July 26, also stars Al Pacino, Leonardo DiCaprio, Brad Pitt, and more.
On February 27, Perry, a native of Ohio, suffered a stroke at his home in Sherman Oaks, Los Angeles. For five days, he stayed under observation, but on March 4, he passed away from complications.
In a statement, his publicist, Arnold Robinson, said that the actor died surrounded by his loved ones. He added:
"The family appreciates the outpouring of support and prayers that have been extended to Luke from around the world, and respectfully request privacy in this time of great mourning."
Perry was survived by his children, son Jack and daughter Sophie, his fiancée Wendy Madison Bauer, ex-wife Minnie Sharp, his mother, siblings, and other family members.
Perry was best known for his role as Dylan McKay on the television series "Beverly Hills, 90210" from 1990 to 1995, and again from 1998 to 2000.
While starring on the hit show, the acclaimed actor also starred in several films, including "Buffy The Vampire Slayer", "Terminal Bliss", and "8 Seconds".
In 1995, Perry left "Beverly Hills, 90210" to find more mature roles. Three years later, he came back to the series, where he stayed as a permanent special guest star through the show's final season in 2000.
In a candid interview, Perry opened up about his role on "Beverly Hills, 90210", saying:
"I'm going to be linked with him until I die, but that's actually just fine. I created Dylan McKay. He's mine."
The actor, however, decided not to reprise his role on the spin-off. He explained:
"When you're in the professional acting business, you have to look into all these offers, and I don't mean anything bad about it but creatively it's something I have done before, and I don't know how it will benefit me if I do it again."
Perry starred as Frederick "Fred" Andrews, Archie's father, on the CW series "Riverdale" from 2017 until his death.
Please fill in your e-mail so we can share with you our top stories!