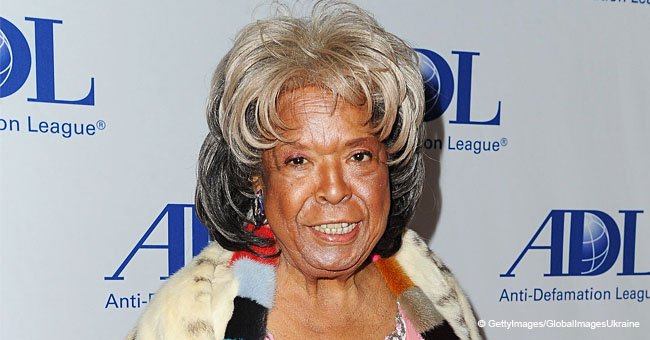 Here's Where the Cast of 'Touched by an Angel' Is Now
The TV drama series "Touched by an Angel" was a staple in many homes in the 90s, and after the show ended sixteen years ago, fans want to know how everyone in the cast is doing.
Valerie Bertinelli
Bertinelli appeared in the last two seasons of the series but was an easy favorite. She was wife to famous rockstar Eddie Van Halen, whom she divorced in 2007. Her next gig was the sitcom "Hot in Cleveland" playing a character called Melanie Moretti, in 2010. That year she also got engaged to Tom Vitale, a financial planner whom she married a year after. Her advocacies include health and fitness due to her own personal struggles with weight gain. She signed on as a Jenny Craig spokesperson appearing in many of their commercials. She also wrote an autobiography called, "Losing It: And Gaining My Life Back One Pound at a Time" which described her journey with the weight loss company. Followed by another book called, "Finding It: And Satisfying My Hunger for Life Without Opening the Fridge." Her kitchen tips and contributions led to a Food Network TV show called "Valerie's Home Cooking".
John Dye
Dye played Andrew on the show who was the Angel of Death that had to escort the souls to eternal life after passing on. His character was cast as a regular on the series because he was so well-received and loved. In 2011, John Dye died in his home in San Francisco, California, due to a heart-related condition.
Roma Downey
Downey, the actress, producer, and author who played the angel Monica in every episode of the show received Emmy and Golden Globe nominations. She formed a deep and lasting friendship with her Angel co-star, Della Reese. She married TV producer Mark Burnett in 2007 with whom she produced, "The Bible". Downey also starred in the History Channel mini-series as Mary, mother of Jesus. Raised a Roman Catholic in Northern Ireland, Downey proceeded to produce a sequel to the mini-series called "A.D."
Della Reese
Della's character was the lovable angel Tess. An American jazz and gospel singer, Della sang the theme song of the series entitled, "Walk With You", which was played at the beginning of each episode. She was also an ordained minister since the 80s and was serious about her religious work. She lived through several health challenges which included a brain aneurysm, two brain surgeries, and type 2 diabetes.
Della passed away at the age of 86, and Roma Downey paid tribute to her dear friend and mother-figure saying,
"I know heaven has a brand new angel this day. Della Reese will be forever in our hearts. Rest In Peace, sweet angel. We love you."
Please fill in your e-mail so we can share with you our top stories!