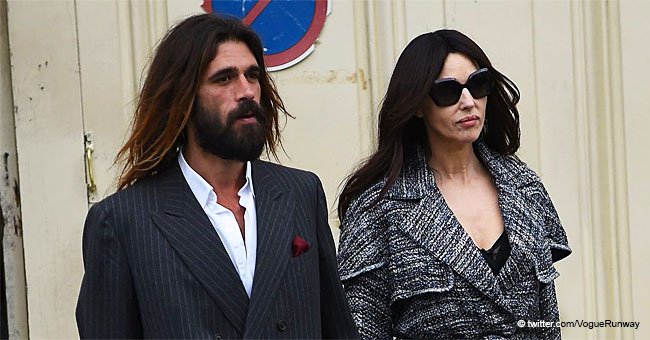 Monica Bellucci Looks Magnificent with Her Bearded Boyfriend While at Paris Fashion Week

Monica Bellucci showed off her great outfit and her new hairy boyfriend at the Chanel show in Paris
Monica Belluci attended the Chanel show that took place in Grand Palais, Paris where she didn't just display her gorgeous dress, but her new mysterious boyfriend. The man in the shadows was later identified as Nicolas Lefebvre by various sources.
Nicolas is presently a French sculptor and was formally a model. His fashion sense shined during and after the prestigious event. He was seen rocking a charcoal pinstripe suit with a contrasting red pocket in the most stylish way possible.
This is no surprise, because of his previous lifestyle as a model and the fact that a lot of celebrities were present. One interesting fact about this wonder couple is that even though this is their first public appearance as a couple, they were still very composed and even a bit romantic.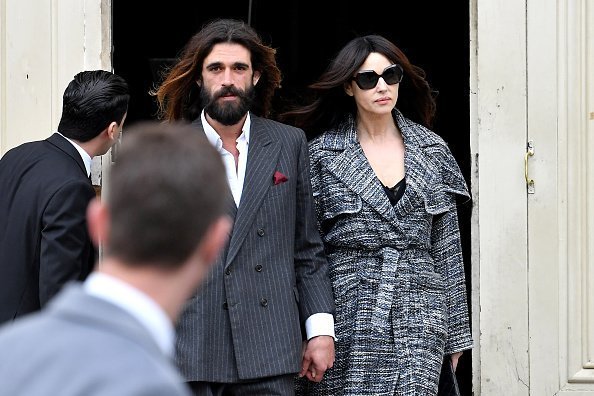 Nicolas Lefebvre and Monica Bellucci holding hands at the Chanel show | Photo: Getty Images
Monica and Nicolas were seen holding hands as they left the venue, which indicates how strong their bond is and how confident they were during and after the event.
Monica also gave hints that she was seeing someone sometime back although she didn't drop a name.
"I have been with the same person for some time, and everything is fine." "The man whose life I share does not do the same job as me, but he travels a lot. His peace of life allows him to understand mine." She said, in an interview with Paris Match.
Although, Nicolas who is thirty-six presently, revealed in an interview with the socialite family that he has an eight-year-old daughter named Anahi, the couple doesn't seemt be unsure of their relationship.
This is a perfect sign since this is the first man that Monica has dated publicly since her divorce from her former husband, Vincent Cassel in 2013. Having a child from a previous relationship can easily be a stumbling block to other couples.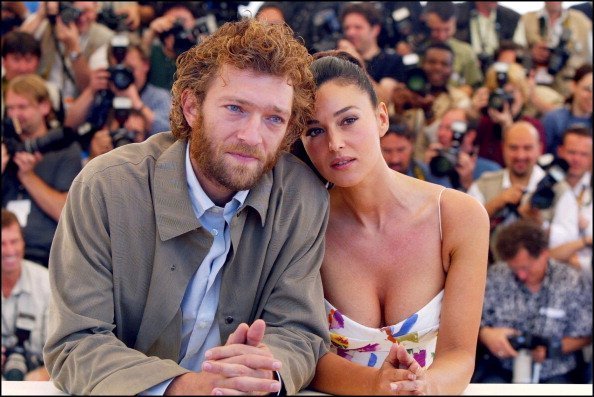 Vincent Cassel and Monica Bellucci at the 55th Cannes film festival | Getty Images
The age difference between the two parties can also be a factor that will either strengthen or weaken their relationship. Monica is currently fifty-four, therefore making their age difference a staggering eighteen years.
Despite all the necessary and controversial differences, the couple seems strong, and the only test left in their path is the test of time.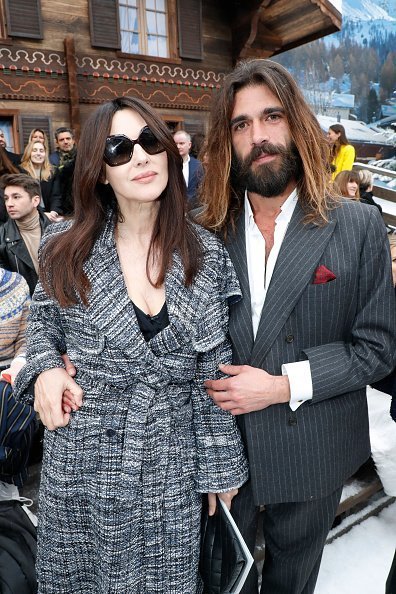 Monica Bellucci and her companion Nicolas Lefebvre attend the Chanel show | Photo: Getty Images
We can say that in this case, the second time's a charm!
Please fill in your e-mail so we can share with you our top stories!