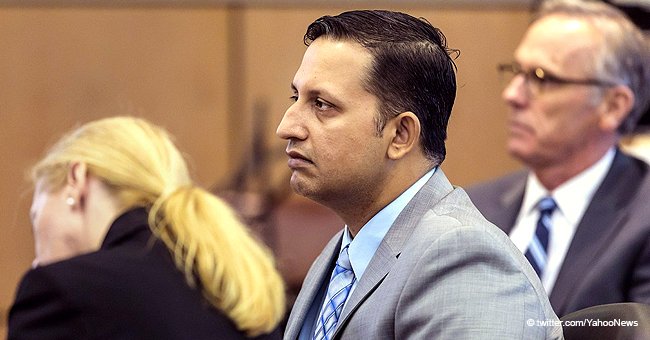 Fired Florida Police Officer Found Guilty of Manslaughter after Killing Stranded Black Motorist

A fired Florida police officer was found guilty in the shooting of a stranded black motorist. He was charged with manslaughter and attempted murder.
Nouman Raja is the first officer in the state to be convicted of an on-duty shooting in 30 years. He was charged with manslaughter and attempted murder after shooting a stranded black motorist in October 2015. A Palm Beach County jury found Raja guilty of shooting 31-year-old Corey Jones. Raja now faces a sentence of up to life in prison.
At the time of the shooting, Raja was in plain clothes and driving an unmarked white van. He drove the wrong way up a darkened off-ramp to Jones' stalled SUV.
Prosecutors revealed that an audio recording showed Raja never identified himself. The recording reportedly also revealed he approached Jones aggressively. They believe that as a result, Jones thought he was being robbed which caused Jones to pull out his legally possessed handgun.
Raja then shot him repeatedly. However, Raja's attorneys argued that he had identified himself. They believed Raja justifiably shot Jones because he feared for his life.
Please fill in your e-mail so we can share with you our top stories!