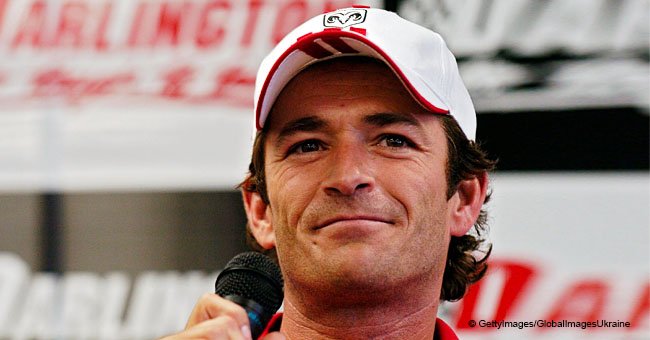 Luke Perry's Pro Wrestler Son Shares Heartbreaking Tribute to Dad after Canceling Upcoming Show

Luke Perry's son shared a heart-wrenching post about his late father who died on Monday. He also canceled his upcoming shows.
Luke Perry suffered a massive stroke days before he was declared dead on Monday, February 4, 2019. At only 52, he left behind tons of fans, young and old, who loved him.
On Monday, the "Beverly Hills, 90210" star was surrounded by family and friends, including both his son and daughter from his previous marriage to ex Rachel Sharp who was also present. His 21-year-old son Jack is a pro wrestler and his latest post is found below.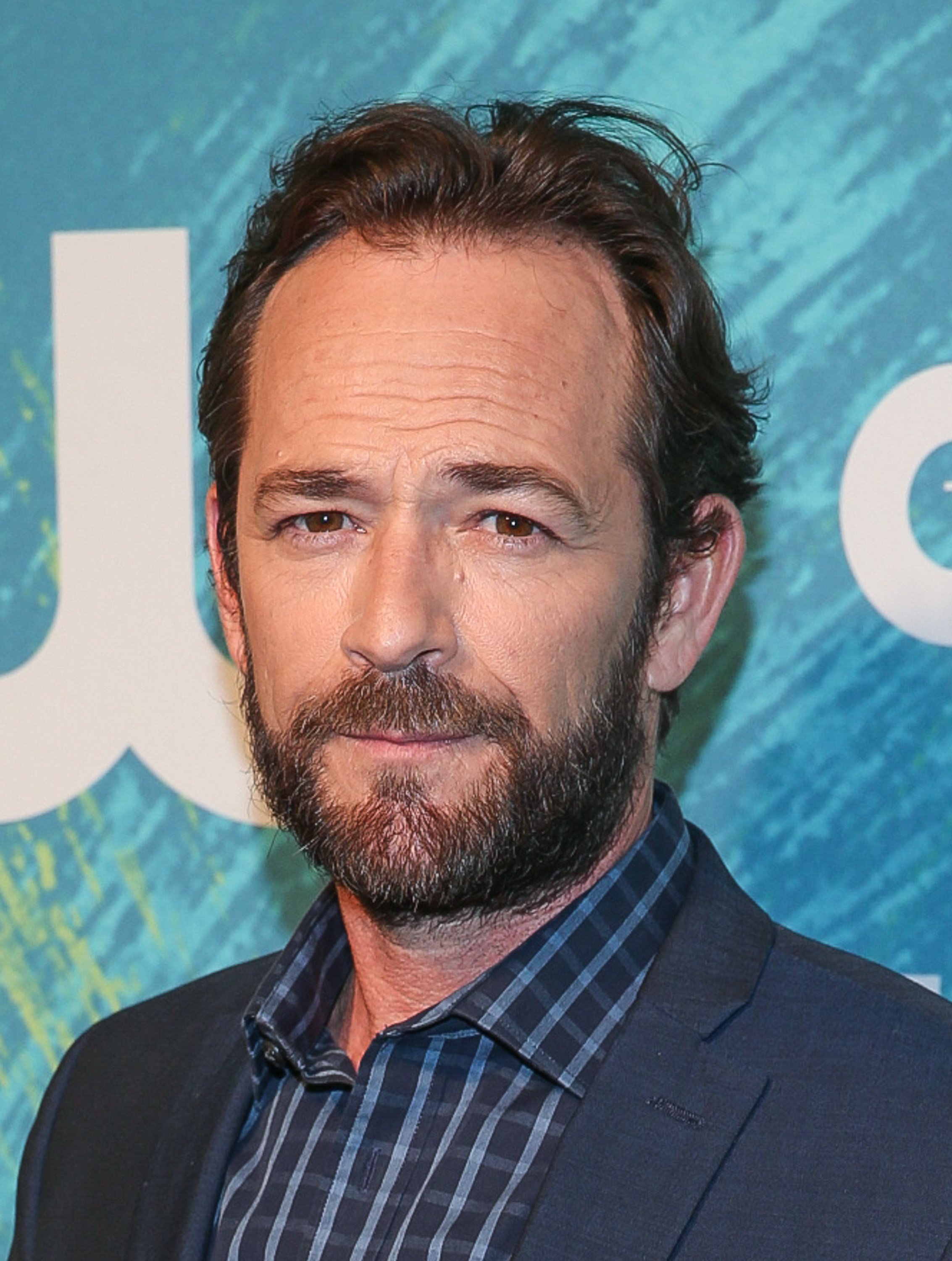 Luke Perry at the CW Network's 2016 New York Upfront | Photo: Getty Images
On Wednesday, he wrote on his Instagram:
"He was a lot of things to a lot of people. To me, he was always Dad. He loved and supported me in everything, and inspired me to be the best that I could possibly be."
The post showed a picture of Jack standing in a wrestling ring and another of him and his father when Jack was a little boy. He continued:
"I've learned so much from you, and my heart is broken thinking about everything you won't be here for. I'll miss you every day that I walk this earth. I'll do whatever I can to carry on your legacy and make you proud. I love you Dad."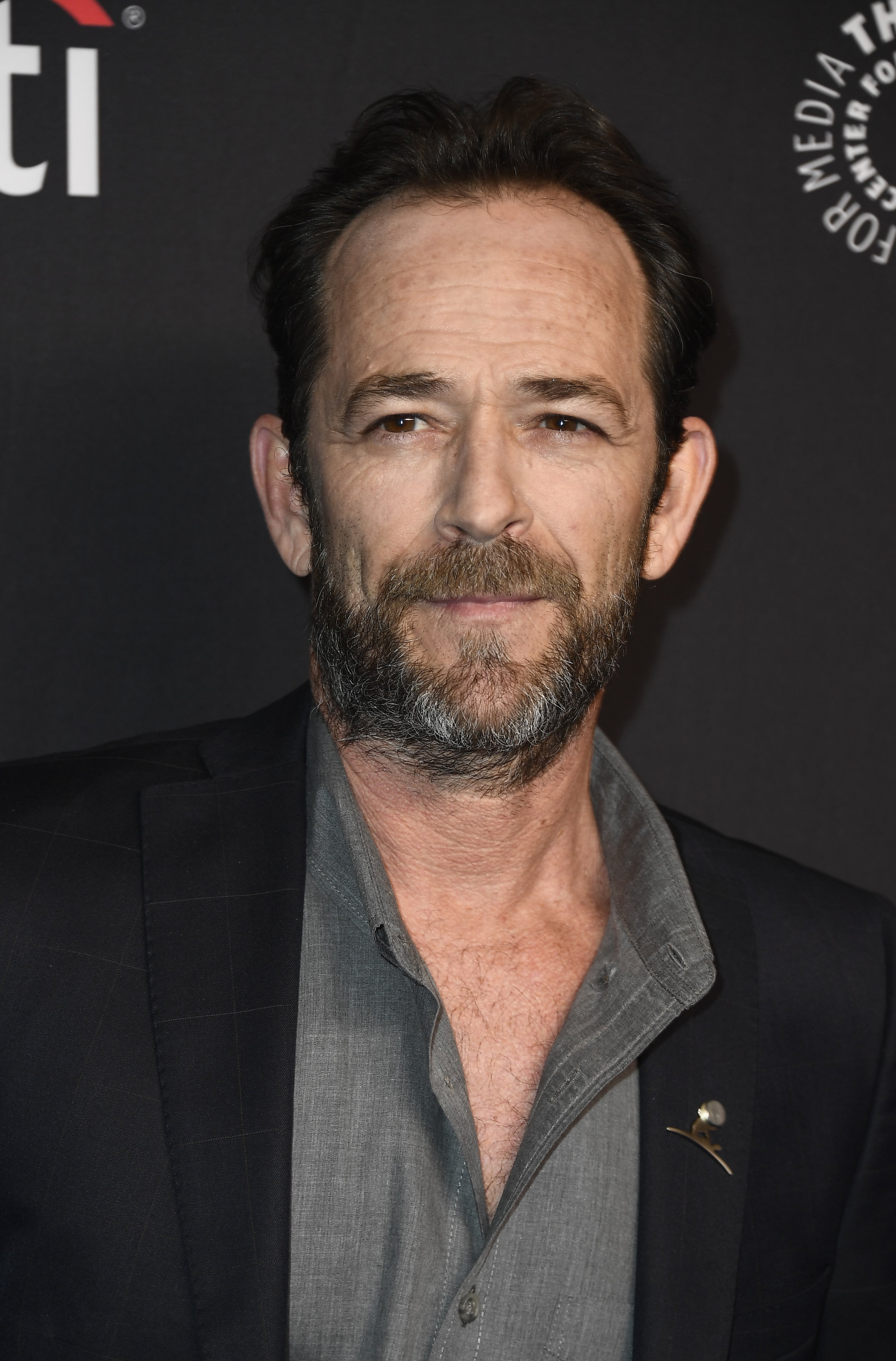 Luke Perry arrives for the 2018 PaleyFest in Los Angeles | Photo: Getty Images
Luke used to go to his son's shows, including one back in November 2018 and in January of this year. At the time, Jack received a cut to his neck near the jugular. Thankfully, he turned out to be fine.
Jack is known as "jungle boy" in the wrestling arena. His long blonde locks are in line with the "Tarzan" persona he wants to give off in the ring. As a result of his father's death, though, he is canceling an upcoming show.
The Bootleg Theater of Los Angeles was set to host Jack for a Bar Wrestling show on March 13. Their twitter account announced the cancelation:
"Unfortunately, Jungle Boy will no longer be wrestling at our March 13th show. Our thoughts and prayers are with him and his family at this time."
Sister Sophie also shared emotional words in an Instagram post on Tuesday. The 18-year-old had rushed down all the way from Malawi in Africa to see her father after the stroke.
In a lengthier post, she wrote:
"A lot has happened in this past week for me. Everything is happening so fast. I made it back from Malawi just in time to be here with my family, And in the past 24 hours I have received an overwhelming amount of love and support. I cannot individually respond to the hundreds of beautiful and heartfelt messages, but I see them, and appreciate you all for sending positivity to my family and I.
She continued:
"I'm not really sure what to say or do in this situation, it's something you aren't ever given a lesson on how to handle, especially when it's all happening in the public eye. So bear with me and know that I am grateful for all the love. Just, being grateful quietly."
Luke was also remembered by castmates of "Riverdale," where he played the role of Fred Andrews before he died. The end of Wednesday's episode featured a tribute in honor of the actor.
The episode also aired a scene with Luke in which he treated his son Archie's wounds after a home attack. The show's executive producer Roberto Aguirre-Sacasa stated in a tweet that all future episodes would have a tribute to Luke.
From his death on Monday, the show halted production until Wednesday. Cast and crew members were reportedly offered counseling services due to the loss. Our sympathy goes out to all those mourning the untimely loss of Luke.
Please fill in your e-mail so we can share with you our top stories!