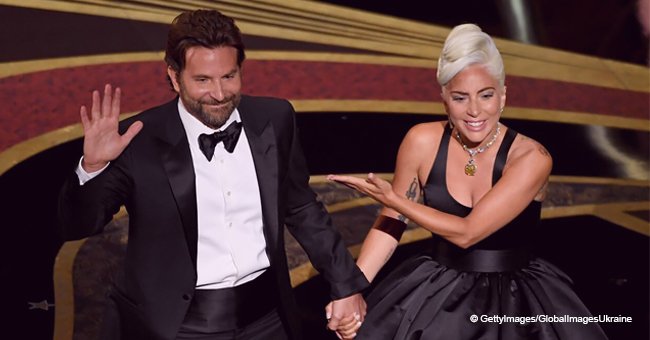 I Feel Sorry for Bradley Cooper,' Man Opens up about Girlfriend's Jealousy over His Female BFF

A man named James Taylor, who shared a story about his girlfriend's jealousy over his female best friend, said that he felt "sorry for Bradley Cooper."
For a considerable length of time, the idea of non-romantic friendship has been the subject of a heated discussion. Although it's fair for a man and woman to state they are only friends, things turn out to be slightly complicated when either or both of them are in romantic relationships with other individuals.
Recently, Bradley Cooper and Lady Gaga caused quite a stir because of their undeniable chemistry.
Jenny Francis, a writer, recently met a lady named Plum Lea, who is in a relationship with James Taylor, a postman from Southampton.
At first, Plum was scared when she noticed how close James was to his female best friend, Jade Venter, a make-up artist from Egham, Surrey.
"They even kissed on the lips – a quick peck but I was stunned," she said. "She was lovely to me but they had so many in-jokes and coded language. I often felt I was on the outside. Jade kept telling me what a lucky girl I was."
Plum later decided to confront James, inquiring as to whether he had any affections for Jade. James, however, reassured her.
"James was always attentive, bought me gifts, texted and called all the time so I knew he loved me," she said. "But I decided to ring Jade and ask her straight out if she had a thing for James or if they'd ever hooked up."
"She told me bluntly that she was his mate and that he loved me. We talked for ages about how he isn't her type – and I realized she wasn't lying."
Since then, Jade became her friend as well. Plum said that she's exceptionally confident about her relationship with her partner.
As for James, he believed that honesty is the best policy when you are friends with somebody of the opposite sex.
"Plum and Jade are the two most important women in my life," he explained. "For years I'd been living the single life, dating lots of different girls, but Plum is the one who has shown me a monogamous relationship is ­amazing when you find the right person."
James added: "She's perfect and I knew that early on, which is why I made sure I mentioned Jade in the first few days."
"I feel sorry for Bradley Cooper. He probably thinks he can't please anyone, but if Irina trusts him then they'll be fine," he continued.
Recently, Bradley Cooper and Lady Gaga caused quite a stir because of their undeniable chemistry. The two stars developed an incredibly close bond during the shooting of the film "A Star is Born".
Even though Cooper is with Russian model Irina Shayk, with whom he shares a child, fans have repeatedly indicated that he should be with the well-known entertainer. However, Cooper and Gaga just laughed off rumors of a romance.
Please fill in your e-mail so we can share with you our top stories!