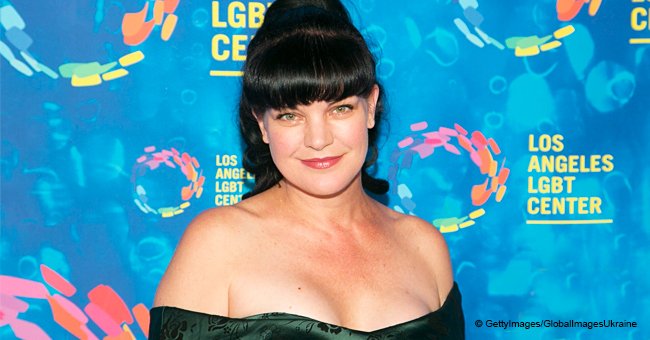 Former NCIS Star Pauley Perrette Shares a Gruesome Photo after She Fell down the Stairs
Since Pauley Perrette "always shares injury photos" she posted a snap following a tumble she took down the stairs this weekend.
On Saturday morning the former NCIS star shared a picture of her busted up and bruised knees after she slipped and fell.
The actress felt that her knees looked "kinda gross" after the accident but posted an update none the less:
Fans soon responded with words of encouragement, "Oh no!! Feel better!! I'll send positive, healing vibes your way," one fan wrote while others urged Pauley to take care of herself:
Other fans remembered that it's not the first time Pauley had a bad fall as one commented:
When Pauley left NCIS after 15 seasons as the beloved and gifted forensic scientist, Abby Scuito, fans were crushed. However, CBS's recent announcement that Pauley would be returning to their screens delighted fans.
From crime drama to comedy, Pauley will star in the new show called "Broke." Starring alongside Jaime Camil from "Jane the Virgin" the two play estranged siblings thrown together by unforeseen circumstances.
Jaime got cut off from his trust fund, and with no money streaming in, he got forced to move into his estranged sister's condo with his wife. Pauley, on the other hand, plays the role of Jackie, a single mother to her 9-year-old son.
She knows her way around a toolbox while her feisty nature has stood her in good stead. Not happy about the arrival of her estranged brother and his snobby wife, she comes to accept their presence and even became appreciative of their return to her life.
Produced by CBS TV Studios, the new comedy comes from the "Will and Grace" writer Alex Herschlag, while "Jane the Virgin" creator, Jennie Snyder Unman along with Jaime is executive producers.
The talented Pauley left NCIS in 2018 after her character Abby and a colleague Clayton Reeves (Duane Henry) got attacked. Abby narrowly escaped death, but her colleague Clayton was not so lucky.
The attack changed Abby's priorities, and she decided to leave her job at NCIS to start a charity foundation in the United Kingdom. The charity was Clayton's dream, and she decided to make it a reality.
Since her character left the show, under those circumstances, it left the door open for her return even if it's just occasionally.
In January fans had mixed reaction when Pauley congratulated a friend on announcing her bid to run for president in 2020 after she had previously "begged" to do so.
Please fill in your e-mail so we can share with you our top stories!