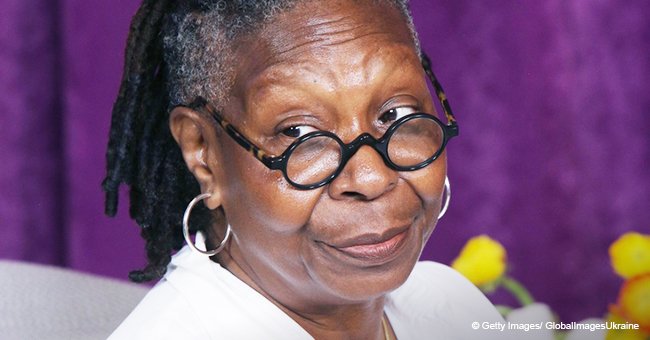 Whoopi Goldberg Breaks Silence on Her Health after Lengthy Leave of Absence from the Show
Multi-time award-winning actress, Whoopi Goldberg reveals how she battled with a critical health issue which explains her hiatus from "The View," saying she couldn't help but take the long break.
Whoopi Goldberg was away from "The View" for a long time, and it seems more serious than we all imagined.
"The View" show host revealed in a video that surfaced on Twitter, that her absence was due to a life-threatening illness. She fought pneumonia and almost lost her life to it.
After over 30 days since she got off the show, the "Color Purple" star began in the video:
"Hey, yes, it's me. I am here. I am up and moving around — not as fast as I'd like to be."
She then assured her fans and audience that She is "OK" and "not dead."
The TV personality explained that she had pneumonia and she was septic.
"Pneumonia in both lungs, which meant there was fluid there were all kinds of stuff going on,"
Whoopi continued.
"And yes, I came very, very close to leaving the earth. Good news: I didn't,"
Then she acknowledged the support and the sweet messages received from her fans and critics alike. Jokingly, she said:
"Even people who are not huge fans of mine have actually been saying nice things about me. We all know that's going to change when I get back, but for now, it's brilliant."
The nine-time "Daytime Emmys" award recipient has not been on her seat as a panelist on "The View" since February 6. Reports have it that she recently missed a benefit concert in New York City which she was supposed to co-host with Martin Short.
Before revealing the cause of her break, there were several speculations about where she went, which sparked debates and conspiracies among worried fans. However, Joy Behar, who is also a host on "The View", revealed she had issues with her lungs.
She also debunked rumors that said Goldberg went into hiding because she was preparing to host the 2019 Oscars. During the show's February 20 broadcast, she said:
"Whoopi's still out, she's not feeling well, and there's all these conspiracy theories on the internet that she's not really sick, she's secretly preparing to host the Oscars."
It's good to know that Whoopi Goldberg is back on her feet and she might be entertaining her fans soon.
Please fill in your e-mail so we can share with you our top stories!