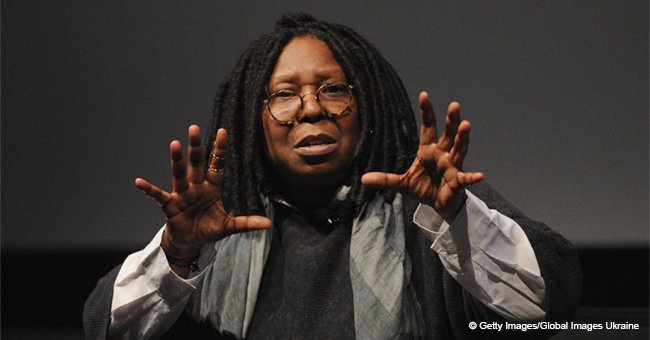 'The View' fans are concerned about Whoopi Goldberg's long-term absence, sparking debates
Award-winning actress and controversial host, Whoopi Goldberg has been missing on 'The View' for over two weeks, and her fans want to know why.
Whoopi Goldberg's lengthy absence on the popular talk show has sparked debates and conspiracy theories among worried fans.
One theory that got a lot of attention was that she was the secret surprise host of the Oscars and was spending her leave rehearsing and getting ready for the show scheduled this month.
It isn't a surprise that fans would speculate on Goldberg's possibility of a renewed Oscar gig this year. She was, after all, the first woman to host the show solo. And she was asked to do the show three more times after that because her performances were so well-received.
The theory was probably fueled, too, by Goldberg's amusing comment on 'The View' after Kevin Hart stepped down as this year's host of the Academy Awards. She teased about an interest in being chosen for the role once more,
"If you want to go host-less, that's your prerogative. I think it's a dumb idea because people need somebody to take them through things and to take care of things when they happen. Now I realize I may not be anybody's first choice, but…."
But the daytime show finally issued an official statement through Goldberg's co-host, Joy Behar. She tweeted,
"We're setting the record straight: Whoopi Goldberg is not preparing to host the Oscars. She's on the mend recovering from pneumonia, and we look forward to her returning to 'The View' soon! "
Behar, 76, spoke about it during the show and said "She's not feeling well. She's actually recovering from pneumonia. I saw her last night, and she's very funny still, and we had big laughs. She's getting there; she's on the mend."
While it has become clear that Goldberg will not be hosting this year's Academy Awards show, she will still attend the event as a presenter.
The Oscars will be broadcast on February 24th by ABC, the same network which airs "The View."
Please fill in your e-mail so we can share with you our top stories!