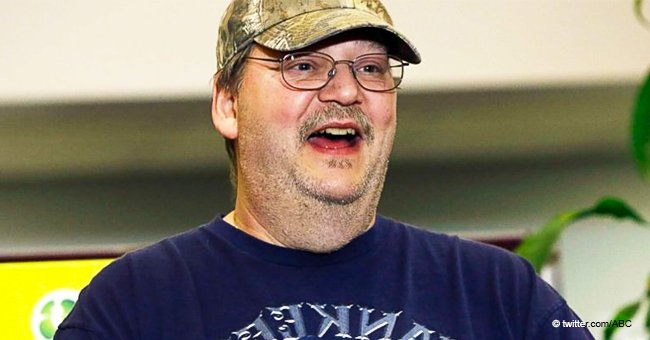 Ex-Wife of $273 Million Lottery Winner Gives No Chance to Rekindling Their 15-Year Marriage

Eileen Murray, the ex-wife of Mike Weirsky, who just won $273 million mega millions jackpot, has no plans to come back to her ex-husband.
Recently, Weirsky, 54, was confirmed as the Mega Millions Jackpot winner. However, his former partner, Murray, has said that even his newly expanded bank balance won't be sufficient to buy back her affections.
"I'm not going after anything. I have morals. I know what I've worked for and it's everything that I have."
After being together for 15 years, the two called it quit last October. In an interview with the New York Post, Murray, 53, said:
"He's not appealing to me all of a sudden because he has this money."
According to Murray, her ex had been jobless on-and-off for quite a while towards the end of their marriage, and that she's the breadwinner in their relationship.
The particular explanation behind their unexpected split wasn't offered, but Murray revealed that she needed to pay Weirsky a large amount of money in the divorce, and currently keeps on paying spousal support.
Although Weirsky expects to collect $162.5 million after taxes, Murray won't be going after him for that, saying:
"I'm not going after anything. I have morals. I know what I've worked for and it's everything that I have."
However, Murray hoped he'll make the best decision. She said:
"Think about it. How long did I work? How long did I support him? I had to give him a lot of money in the divorce. You tell me — what's the moral thing to do?"
In a press conference, Weirsky claimed that Murray had called him not long after the news broke of his new-found fortune.
But Murray said she never called him and that she doesn't plan to get in touch, at least for a few months.
"He'll think I'm there with my hand out and I have no intention to do that," she said.
Still, Murray wished her ex-husband well, saying she wants him to surround himself with great individuals.
Please fill in your e-mail so we can share with you our top stories!