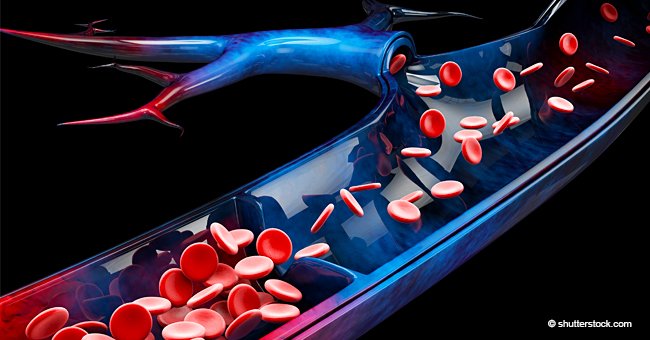 Early Blood Clot Signs and Symptoms Everyone Needs to Know About

Blood clots are one of the highest death causes in the United States, and knowing the symptoms and how to prevent them goes a long way in saving a life.
Blood clotting, also known as coagulation is an important body function. It stops blood wastage when a blood vessel is punctured.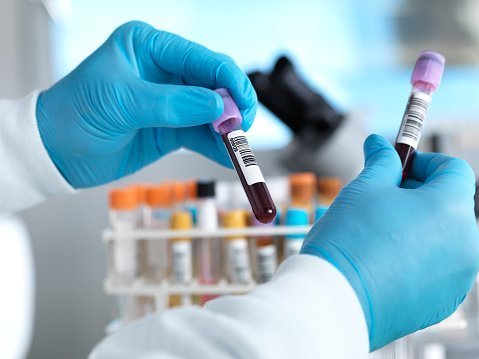 blood sample | Photo: Getty Images
Ordinarily, the body is designed to clot when injured, but there are instances where a clot forms without an injury and does not dissolve.
There are different kinds of clots, but the most common is Deep Vein Thrombosis (DVT). DVT forms in major blood vessels of the leg, and sometimes in the arm, pelvis, or some other body part with large veins.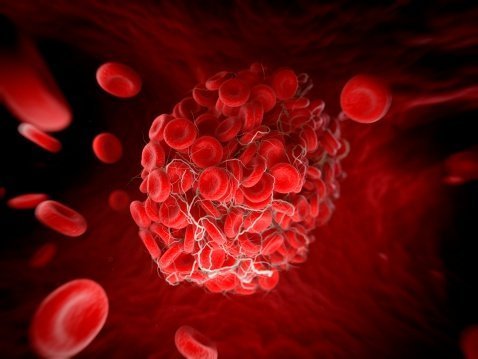 Blood clot | Photo: Getty Images
DVT prevents blood flow after it detaches from the heart and stays in the lungs. It can also result in Pulmonary Embolism, which involves clotting in arteries.
When arteries clot, it prevents oxygen and nutrient-rich blood from getting to the heart, which leads to a heart attack or a stroke. DVT affects about 900,000 people in the United States, and kills 100,000 people yearly.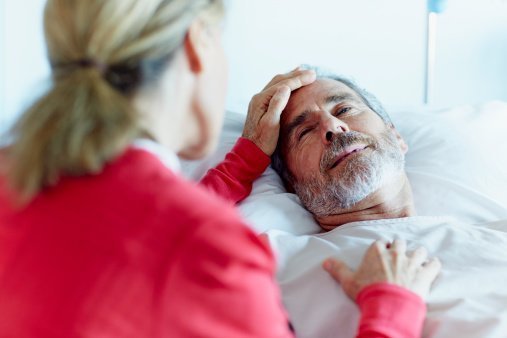 woman caressing ill man in hospital | Photo: Getty Images
Risk Factors
A person who develops a vein clot may not have one in the artery. This is because what causes a clot differs in individuals:
These factors include among others:
1. Obesity
2. Pregnancy
3. Smoking
4. Age
5. Diabetics
6. High blood pressure
7.High cholesterol
8. Family history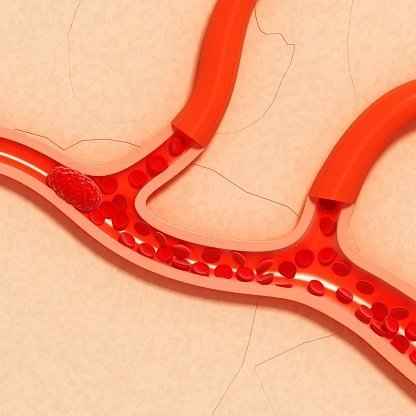 Blood Clot | Photo: Getty Images
Blood Clot Symptoms
Symptoms vary based on where the clot forms and knowing them can save your life. They are:
1. Severe chest pain, difficulty in breathing, vomiting and feeling lightheaded.
2. Weakness in the arm, leg, having blurred eyesight, and speech difficulty.
3. Sudden leg pain and tenderness.
4. Pain in the lungs, shortness of breath, and blood in cough.
5. Abdominal pain and diarrhea.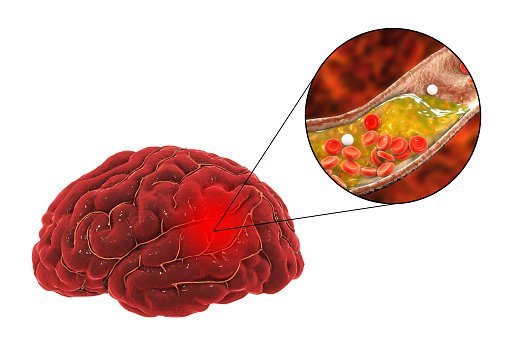 Blood Clot that leads to Stroke | Photo: Getty Images
Treatment of Blood Clot
Clots should be treated with the use of anticoagulants, thrombolytics, a surgically placed catheter, and thrombectomy— surgical removal of the clot.
Prevention
Live a healthy life that reduces your clotting chances, and if there's a history of clotting in your family, speak to your doctor about it.
As mentioned earlier, a stroke which is the fourth cause of death in the United States is a result of a blood clot. 795,000 people have stroke yearly, and 87% of that number is Ischemic stroke, which occurs when blood cannot get to the brain.
To know when you are having a stroke:
1. Smile to see if one side of your face drops
2. Raise both arms to see if one drops
3. Say a short phrase to see if you slur your words
When you notice any of the above, call 911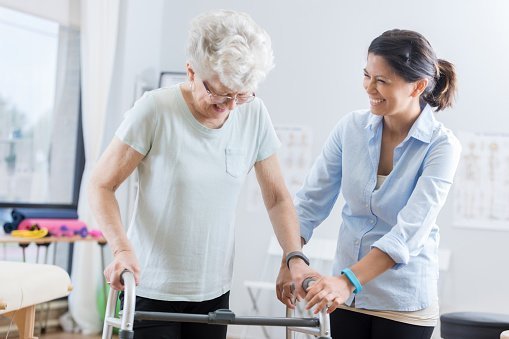 Patient and Doctor during a theraphy session | Photo: Getty Images
Clotting is a time-sensitive illness and help should be sought immediately to prevent possible death or irreversible brain damage.
Please fill in your e-mail so we can share with you our top stories!