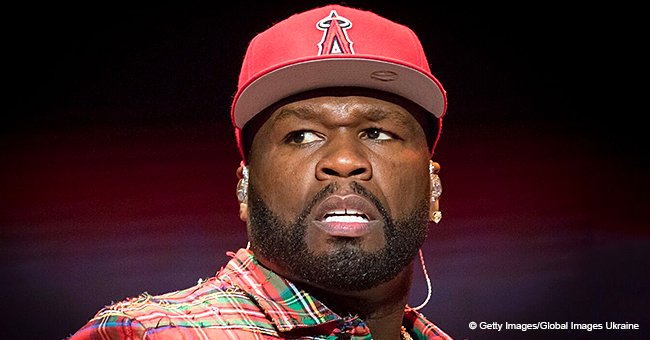 50 Cent Exposes NYPD Officer Who Allegedly Ordered Cops to 'Shoot Him on Sight'

The NYPD is currently investigating a Brooklyn-based commanding officer after 50 Cent revealed that the officer ordered cops to "shoot him on sight."
50 Cent is outraged after a commanding officer from Brooklyn threatened to end his life. Deputy Inspector Emanuel Gonzalez of the Sunset Park Precinct allegedly told his officers to "shoot him on sight" during one of his role calls on June 7, 2018. The threat was made after the rapper attended an NYPD charity boxing match in the Bronx.
50 Cent, known in real life as Curtis Jackson, made sure to let people know that he wasn't ready to let that incident go and that it turns out, Emanuel Gonzalez is still bothering him after almost a year.
"@50cent: Emanuel Gonzalez is a dirty Cop, 8 police officers and a supervisor reported he told officers to shoot me on sight but he still has a badge and a gun. #NYnotSafe"
While no proof of the incident has been recorded, NYPD is investigating the threat and it is currently under internal review. During the investigation, Gonzalez, who is nearing his third decade with the police force, will continue to be on active duty.
The alleged death threat occurred almost the same time as when 50 Cent accused the cop of blackmailing the owner of Sunset Park club "Love and Lust" that the rapper frequents. In a now-deleted Instagram post, he wrote "Get the strap," which is slang for "get a gun." Due to this post, Gonzalez was reportedly "in fear of his safety."
Cent seems to be in bad terms with a lot of people in the past couple of months, including his own ex and son. In December, he was quoted saying he "wouldn't have a bad day" if his son Marquise got hit by a bus.
While Marquise and 50 Cent really haven't had a good relationship in years, things got a little bit worse when the rapper made a comment about how he wouldn't even be saddened if ever his son met an accident. Although the rapper said that he didn't wish ill on anyone and that he even provided him with a million dollars, he embraces the fact that his son has never wanted to have anything to do with him.
With 50 Cent in yet another feud, one may wonder who exactly is on his side, as it seems even his own family had long deserted him.
Please fill in your e-mail so we can share with you our top stories!