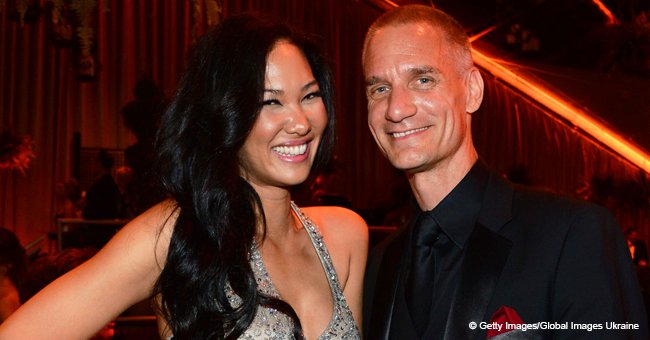 Kimora Lee Simmons Relaunches Iconic Label Baby Phat after Husband's Money Laundering Scandal
Kimora Lee Simmons has decided to relaunch her iconic "Baby Phat" label just months after her husband pled guilty for money laundering. An eye for fashion definitely runs in Kimora Lee Simmons' veins, as she decided to reintroduce her famous line to the public.
Kicking off International Women's Day, the designer gave a keynote speech for UN Women and the Gender Innovation Coalition for Change (GICC). It was there that she announced her reacquisition and relaunch of her famous streetwear brand, Baby Phat by Kimora Lee Simmons.
She then supplemented this announcement by posting it on Instagram, asking people to guess "who's baaaack."
Kimora previously launched Baby Phat in 1999 with her husband, Russell Simmons. In the early 2000s, it was the only urban streetwear brand made by women for women, especially since the fashion scene was at the time dominated by men. Due to the success of her brand, people began to follow suit, with Sean John, Rocawear, and Apple Bottom releasing their own women's lines after Baby Phat.
To Simmons, it was more than just a fashion line. Her brand gave women a way to express themselves and be a part of a lifestyle that didn't exist. At the time, women had no say in street fashion, especially women of color. Her iconic cat symbol made a mark in the fashion scene, and it is finally announcing its return.
Her reacquisition of Baby Phat, which she previously sold, came right after her husband Tim Leissner pled guilty to criminal charges related to Malaysian money laundering. He was the former chairman of Goldman Sachs' Southeast Asia Department and was charged with laundering money off of a Malaysian sovereign wealth fund.
With running fashion businesses needing a lot of money, Kimora was the first to deny that Leissner funded her design labels. While her husband is in jail, the designer made it clear that it is business as usual for her, as she would need to save some money to raise her kids.
Please fill in your e-mail so we can share with you our top stories!