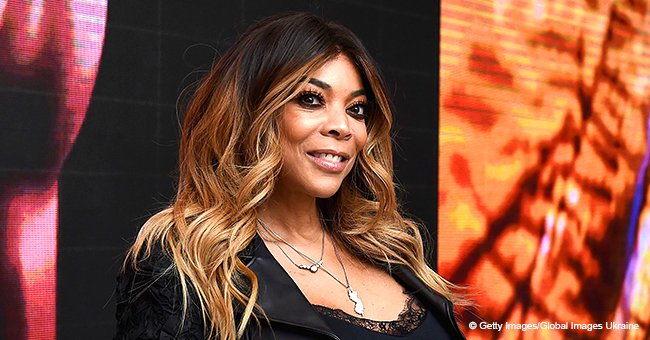 Wendy Williams Launches Substance Abuse Hotline One Week after Returning to Show

Wendy Williams hopes to be of help to victims of substance abuse as she unveiled a hotline to address this. Williams revealed she partnered with a company to assist in answering the needs of their callers who suffer from addiction.
It didn't take long for Wendy Williams to bounce back from her illness as she returned to her show after a two-month hiatus. Only a week since her comeback, she has now made it her mission to help victims of substance abuse.
On Monday, the talk-show host announced that her family-owned Hunter Foundation has tied up with T.R.U.S.T. to launch a hotline service that will address concerns and needs of those suffering from substance abuse – both victims and their loved ones.
According to the star, the 24-hour hotline, 1-888-5HUNTER, "will offer treatment resources to get help for you if you happen to be addicted to drugs and substance abusing." She further explains to her audience,
"What you do is you call, and your call will be answered by specially-trained, certified recovery coaches. These people will provide you, should you want help, with referrals and treatment facilities. If that's you, we're here to help."
The hotline will be equipped with qualified staff who will direct callers to the proper channels dealing with detox, rehabilitation, and sober living.
In her statement, Wendy encouraged everyone to "come together to respond to this crisis of addiction and substance abuse." She expressed her pride over the partnership with T.R.U.S.T. with the assurance that "there is hope."
Ron Clinton, President of T.R.U.S.T. revealed there were over 70,000 overdose-related deaths last year, a statistic his partnership with the Hunter Foundation anchors on in their fight against substance abuse and in providing avenues for awareness and treatment.
Williams is very passionate about this cause especially since she herself admitted to being a "functioning addict" in the past. It was during her days as a radio host and she recalled being highly organized because of it. Luckily, the 54-year-old overcame the addiction. Today she hopes others will be as fortunate as her with her hotline's help.
Please fill in your e-mail so we can share with you our top stories!