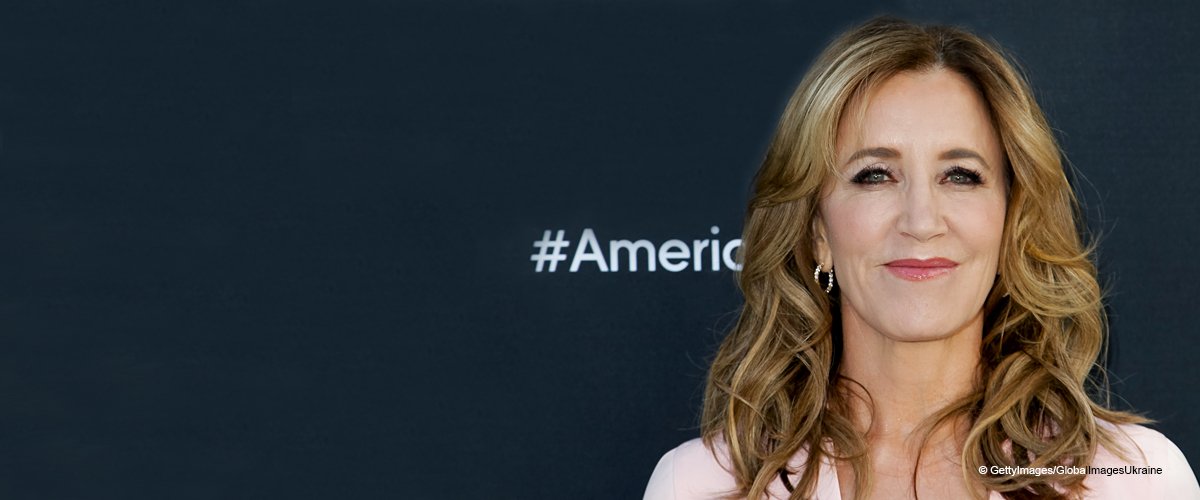 Felicity Huffman's First Appearance in Public after Arrest for College Bribery Scam
Actress Felicity Huffman was arrested by the FBI on Tuesday and later on the same day she had her first court appearance. She was released from custody on a $250,000 bond.
A video clip showed the actress being photographed as she made her way out of the court looking drained and washed out. She was arrested by seven FBI agents armed with guns.
Felicity Huffman, 56, was one of the many people arrested for their alleged involvement in a college bribery scam. For the first time since being taken into custody, the actress was photographed appearing to be emotionally drained by the whole incident.
The media was waiting for her as she left a Downtown Los Angeles courthouse accompanied by officers. Huffman wore a navy zip-up sweatshirt, dark pants, matching slide-on sneakers, and glasses.
More than 12 hours ago, armed FBI agents had arrived at her Los Angles home to execute a warrant for her arrest. The actress was let go on a $250,000 bond.
However, the judge ordered her to hand over her passport. March 29 will be her next preliminary hearing at a Boston court.
The actress was charged by federal prosecutors with conspiracy to commit mail fraud and honest services mail fraud. Court documents in Boston revealed that 50 people had been named in the scandal, including the "Desperate Housewives" actress.
"Fuller House" actress Lori Loughlin was also indicted as part of the alleged nationwide scheme. According to a release from the US Attorney's Office in Massachusetts:
"Dozens of individuals involved in a nationwide conspiracy that facilitated cheating on college entrance exams and the admission of students to elite universities as purported athletic recruits were arrested by federal agents in multiple states and charged in documents unsealed on March 12, 2019, in federal court in Boston."
The indictment stated that Huffman allegedly gave $15,000 "to participate in the college entrance exam cheating scheme on behalf of her oldest daughter." Her telephone conversations with a cooperating witness were recorded by federal agents.
It's claimed they revealed that Huffman agreed to pay the large sum of money in order to help her eldest daughter Sofia Macy, 18, to get a higher SAT score. During her hearing, the actress' husband and "Shameless" actor, William H. Macy, 69, remained by her side.
The indictment stated that the scheme helped students gain acceptance to top schools by helping them cheat on college exams. Some of those named allegedly paid bribes of up to $6 million to get their children into elite colleges.
The scam was discovered after authorities found a California businessman named William Rick Singer. He allegedly ran an operation helping students get into the colleges of their choice.
It's claimed that the parents paid Singer who would then send the money to an SAT or ACT administrator or a college athletic coach. The second party would arrange a fake profile listing the students as athletes, take the SAT/ACT, or correct the student's answers.
Please fill in your e-mail so we can share with you our top stories!