President Donald Trump Sparks Tons of Backlash after Signing Bibles for Tornado Survivors
March 13, 2019 | by

Gracious Egedegbe
President Donald Trump is trending once again, but this time around, it's because he signed on the bibles of survivors of the Alabama tornado, in front of a church.
The seemingly innocent act by the president has caused nationwide outrage. In some people's opinion, however, the gesture has no ounce of innocence, and it was a calculated political move to win over the religious electorates in preparation for the upcoming elections.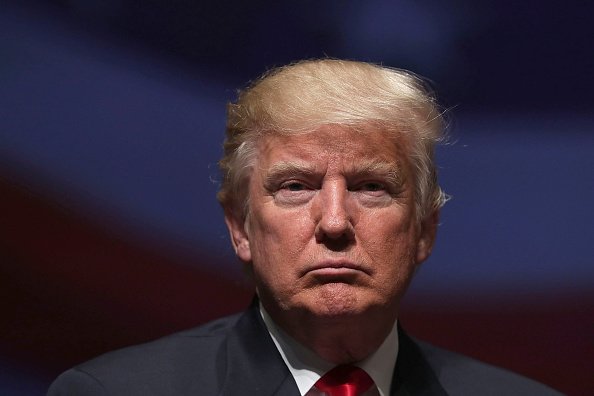 Well, if the plan was to win over hearts of the public, it's having a negative effect as it has elicited reactions from many people, who have condemned the act.
An Auburn University Professor Emeritus, Wayne Flynt, described it as "next to sacrilege," also stating that he'd never sign someone else's bible.
Former Chief of Staff to Joe Biden, Ron Klain, also condemned the president's actions:
"He signed bibles with the same hand he used as president to sign hush money checks to an adult film star."
Many Twitter users reacted to the president's act, with a larger percentage condemning it outrightly.
@billprady jokingly tweeted:
"People don't understand the purpose of Trump signing bibles. Many people are without a way to prepare food after a disaster. When Trump signs a bible, it bursts into flame and people can cook over it."
One particular twitter user @AoDespair posted a controversial tweet which led to a long thread of replies:
"God is actually dead. If he wasn't, every bystander in that church would have their heads explode, and faces melt when Donald Trump scrawls his name in the first bible."
@Mrslingshot2 replied with a rhetorical question:
"Who signs the Bible? Like seriously who does that?"
There's history though, of U.S. Presidents signing Bibles; his predecessors, Barack Obama, George W. Bush have at one point signed bibles during their time in office.
However, not everyone condemned the actions of Donald Trump. Bill Leonard, a founding Dean and Professor of Divinity at the "Wake Forest University School of Divinity" has put importance on realizing that signing bibles is an old custom, especially in southern churches. In his opinion, it would have been mean if he had refused to sign and it was another way to show solidarity with the survivors.
The attention that Alabama is receiving at the moment is being channeled into getting funds and assistance for the survivors of the March 4 tornado.