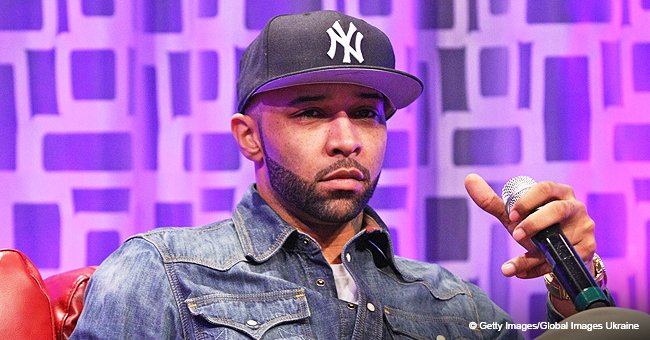 Joe Budden Gets Seriously Dragged after He Called Women 'H***' for Celebrating Caribbean Carnivals

Joe Budden has garnered heated criticism for a comment he made about women who participate in Carnival by putting on revealing costumes.
Rapper and broadcaster Joe Budden is in hot water after an ill-advised comment about women and Carnival got his followers and listeners in a tizzy.
Budden is being accused of shaming women for enjoying the fun and festivities - and the skimpy costumes - of the Caribbean Carnival.
"These chicks can't wait to put on these Carnival outfits and be hoes."
FANS RESPOND TO BUDDEN'S CRITICISM
Budden's comment that women can't wait to be "hoes" in skimpy Carnival costumes has raised a storm of angry comments, even from devoted fans and followers.
The responses range from the mild to the red-hot objections of women who feel they have been slut-shamed for wearing masquerade costumes and showing their figures, to accusations that he was denigrating Caribbean culture.
Budden apologized for any offense listeners may have felt, but said that the whole controversy was contrived as clickbait
HOW THE CONTROVERSY BEGAN
In the beginning was a very small word: "hoes." That was the adjective Budden used to describe women who dress up in the fanciful feathery costumes traditional in Trinidad and other Caribbean islands where Carnival is celebrated.
The discussion was sparked when one of Budden's co-hosts, Rory, confessed a crush on TLC member, Chilli, who was in Trinidad to film a VH1 show with Lil Kim and Mya.
BUDDEN WAS IMMEDIATELY SLAPPED DOWN BY HIS CO-HOSTS
Budden's co-hosts reacted immediately, by accusing him of never going to Carnival, and so having no right to comment. Other responses included disbelief, and joking about his sanity. And the incident that stirred up a storm was over in a few seconds.
BUDDEN'S RELUCTANT APOLOGY
Budden has responded with an apology, in which he states his comment was taken out of context and was part of a bigger discussion:
"On my most recent podcast we were having a conversation about 'other' ppl appropriating Culture they weren't apart of (as we normally do). We were not discussing Carnival, Caribbean Culture or anything of the sort and never would as I'm well aware of the strong and proud history & heritage."
Budden apologized for any offense listeners may have felt, but said that the whole controversy was contrived as clickbait by unscrupulous rumor-mongers.
His apology has left many unconvinced, especially the Caribbean and South American women who see Carnival as an integral part of their cultural heritage.
ASHANTI'S CARIBBEAN CARNIVAL IN TRINIDAD
Ashanti, who was also in Trinidad and posted photos of herself decked out for Carnival, has not responded to Joe Budden's comment.
The singer/ dancer flaunted her stunning figure in a striking beaded bikini and a sumptuous feather cloak and headdress.
Carnival was brought to the Americas by the Spanish, the Portuguese and the French, and has become an integral part of many cultures with their traditions of parades, masquerade balls, and skimpy costumes.
Please fill in your e-mail so we can share with you our top stories!