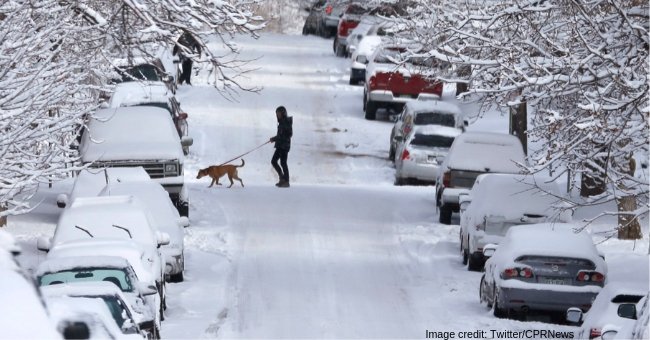 'Bomb Cyclone' Strikes Central US, Sets Off Severe Storms and Flooding
Winds of up to 100 miles per hour are blasting through Central US as the major storm move across the Rockies.
In a storm warning issued by Accuweather minutes ago, the blizzard conditions and damaging winds are affecting several states. A staff writer confirms:
"The storm strengthened over the High Plains on Wednesday with the rate of intensification resulting in bombogenesis, which occurs when the barometric pressure rapidly plummets, crashing more than the 0.71 of an inch threshold in a 24-hour period."
The storm is passing through Colorado and reaching as far east as Wyoming and as far west as Nebraska.
South Dakota and North Dakota are also affected by what the National Service Weather Prediction Center described as a "cyclone of historic proportions."
By Wednesday, the storm's pressure dropped to the equivalent of a Category 2 hurricane as gale force winds of 97 miles per hour hit Colorado Springs.
In Wyoming, portions of the Interstate 25 were shut down, and travel was deemed as "impossible." The NWS urged residents to stay off the roads.
Please fill in your e-mail so we can share with you our top stories!