Kate Middleton Revealed Sweet Achievements of Little Prince Louis Who Is Already 10-Months Old
The Duchess of Cambridge shared Prince Louis' milestones while visiting with mums at an event in South London.
Kate Middleton, Duchess of Cambridge, is excellent at being royal and a mum. Between jetting around the world with her husband, Prince William, and being a hands-on mother to their children, the Duchess is kept busy.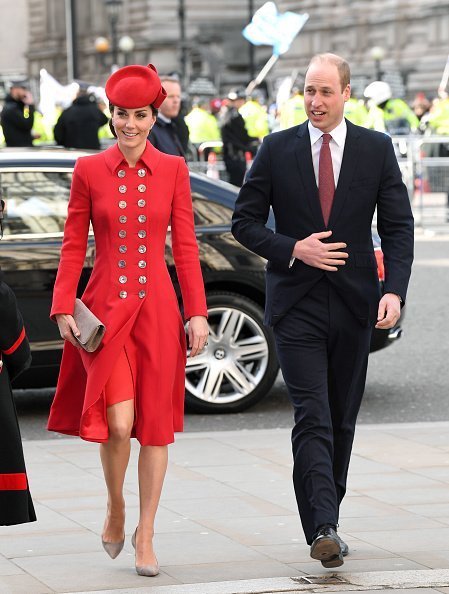 These days, Prince Louis, the youngest of the Duke and Duchess' children is currently occupying Middleton's time the most. On Tuesday, the royal disclosed that the little Prince is about to achieve another milestone, by walking sooner than expected.
This disclosure came while the Duchess visited the Henry Fawcett Center in Kensington, South London. While there, the proud mum spoke with Kriti, the mother of 9-month-old, Kameroon.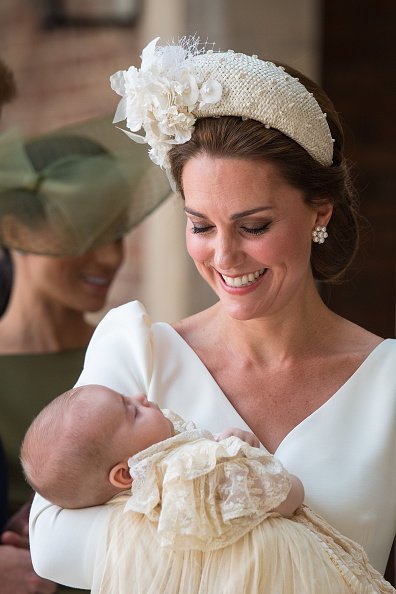 Middleton told her fellow mum that Louis wants to get up at all times and use his walker to get around. The Duchess also met other mothers and their children and engaged them in discussions on child growth and development. 
The mother of three was at the Center to get more information on "Lambeth Early Action Partnership," which offers families and children support. Middleton joined the "Tougher Time" segment, where she learned from parents and childcare personnel.
The 37-year-old also participated in the "Circle of Security" session, where the mothers shared their struggles. The Duchess is known as an avid advocate for mother and child welfare, and often take out time to speak with those who benefit from her programs.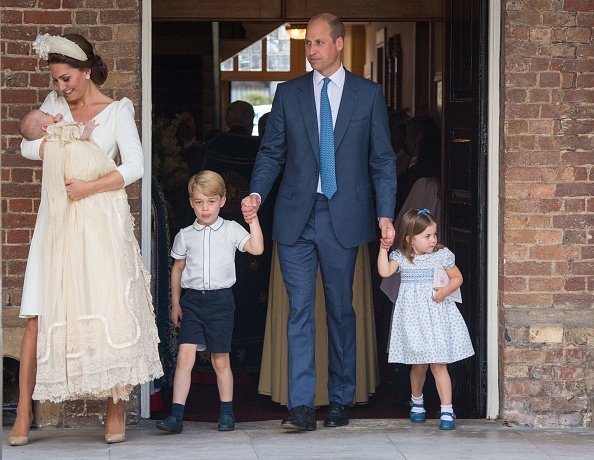 She also shares her children's achievements when speaking publicly. Commenting on meeting the Duchess, Kriti said the royal took one look at her son and knew he wanted to go "Walkies." 
Finesse, mother of twin girls, Kamina and Kashay, equally spoke of meeting with the baby Prince mother. The mother of two said Middleton asked her what it felt like to have twins, and she responded "Double the trouble."
Kensington Place also tweeted about the event and the Duchess' time at the Center on Twitter. This is the second time this year that Middleton is gushing about her last child.
👋 Hello Dundee! Thank you to everyone that braved the chilly weather to come and greet The Duke and Duchess of Cambridge #RoyalVisitDundee pic.twitter.com/Jip71YRe8p

— Kensington Palace (@KensingtonRoyal) January 29, 2019
In January, while visiting Dundee, Scotland, she told the crowd that the little Prince was doing great, adding that he was crawling faster than usual.
The last update about Prince Louis came last December when Kensington Palace posted on Twitter a family picture the Duke and Duchess were to use for their Christmas card.
The Duke and Duchess of Cambridge are pleased to share a new photograph of their family.

The photograph, taken by Matt Porteous, shows The Duke and Duchess with their three children at Anmer Hall, and features on Their Royal Highnesses' Christmas card this year. pic.twitter.com/6XqCMlhLi8

— Kensington Palace (@KensingtonRoyal) December 14, 2018
The ten-month-old was seen being held upfront by his mother and had on an adorable smile. With Louis itching to walk, it is certain that the Duchess will be running after him, and having fun while at it.