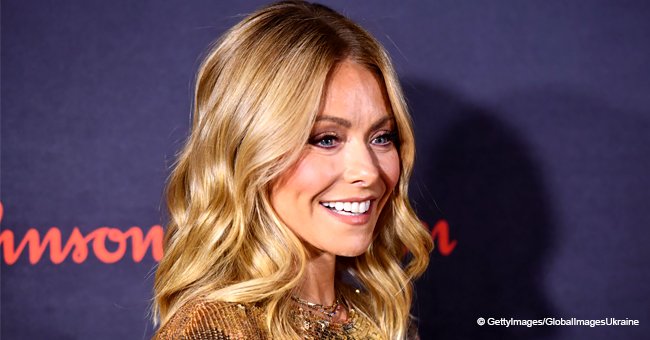 Kelly Ripa Calls the College Bribery Scam a 'Shame' in a Discussion, Says It's Robbing the Kids
The "Live With Kelly and Ryan" co-host addressed the college admissions cheating and bribery scam that is shocking the nation on the March 13 episode of her TV show, and she has a strong opinion about it.
After learning that fellow actresses Felicity Huffman and Lori Loughlin were involved in the scheme recently uncovered by "Operation Varsity Blues," 48-year-old Kelly Ripa reacted with indignation, strongly condemning this fraud.
Ripa and her co-host Ryan Seacrest commented on newspaper clippings about the college bribery case for which 50 people has been charged, including more than 30 parents who used their wealth to get their children in elite universities.
A visibly upset Ripa, who is the mother of three children ages 17 to 21, stressed out how exhausting it is for the students and their families to go through college admissions, and how unfair it was that wealthy people are buying their children's way into college education.
"I think the whole thing is a shame. It is robbing the kids the chance for them to achieve on their own."
-Kelly Ripa, "Live With Kelly and Ryan," March 13, 2019.
Ripa recalled her own experience while going through the process with her two older children, and noted that hiring a tutor to guide you through it is already enough privilege, and one not everybody can afford.
She also joked about how her daughter would have asked her to take part in the scam if she had known about it on time for her college admissions.
Both Loughlin, of "Full House" fame, and her husband, designer Mossimo Giannulli, where indicted in the case. Giannulli was released with a $1 million bai on March 13, and Loughlin was arrested that day after she flew back to the US from Vancouver.
Huffman, on the other hand, was released on a $250.000 bail on March 12. Both the Giannulli's and Huffman are additionally being sued by an angry mother named Jennifer Kay Toy.
Toy, a retired schoolteacher, has a son who "applied to some of the colleges where the cheating took place and did not get in" filed the class action on March 13 not only against the celebrities involved but also against the 30 other parents indicted.
https://www.facebook.com/watch/?v=540816083093670
Since Loughlin was charged along with her husband, many wonder why it wasn't the case for Huffman's husband, actor William H. Macy, who has not been named in any legal action related to the controversy.
While the "Desperate Housewives" star was arrested and charged, Macy has remained free of charges, and although there is no official statement from the authorities of the reason for this, some people have shared their theories about it.
According to New York Law School professor Rebecca Roiphe, "it's possible that the government has far more evidence than it's laid out here, and in this evidence, that Huffman played a far more significant role than her husband."
"If there's no active participation in the wrongdoing, the spouse will not be charged. Mere knowledge, even with the presence, does not constitute criminal conduct," added veteran criminal attorney Murray Richman.
"With Huffman, they have a string of emails and calls relating to both daughters, but with Macy they have much less evidence both qualitatively and quantitatively," historian and activist Angus Johnston tweeted.
Please fill in your e-mail so we can share with you our top stories!