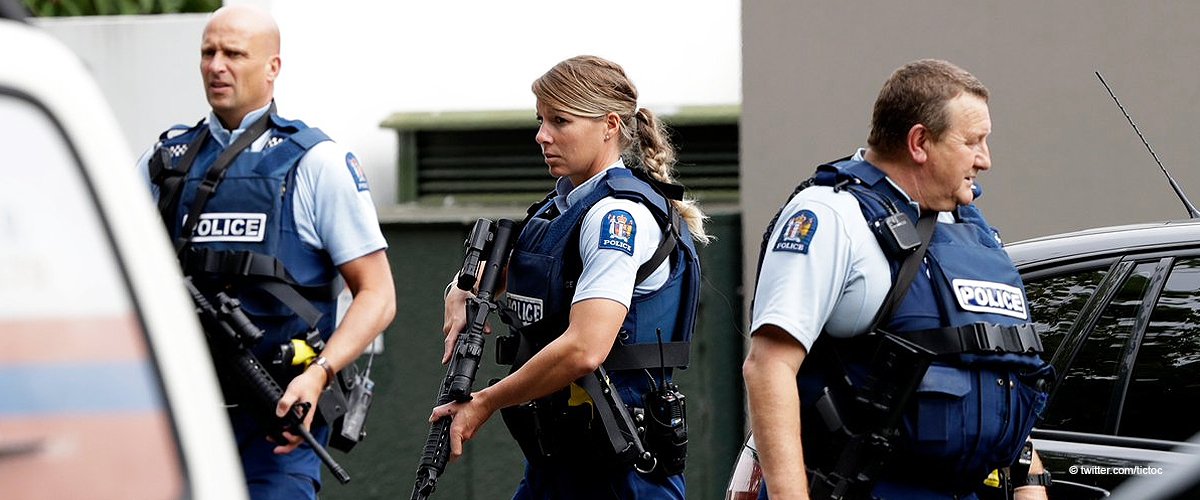 40 Killed in Terrorist Attack at Christchurch Mosque in New Zealand

The Christchurch mosque attacks resulted in the death of 40 worshippers. New Zealand prime minister dubbed the incident as "one of New Zealand's darkest days."
New Zealand Prime Minister Jacinda Arden confirmed that at least 40 people were killed in the Christchurch mosque attacks. The shocking event rocked New Zealand.
The shooters opened fire at a mosque in Christchurch, New Zealand on Friday afternoon. A resident alerted officials after seeing a man fleeing from the mosque while screaming that his wife is dead and that "they shot kids."
Police statements revealed that officers responded to reports of shots fired in central Christchurch around 1:40 p.m. Friday (8:40 p.m. Thursday ET). All schools in the city were placed on lockdown. Resxi and residents were urged to remain indoors as the situation unfolded.
Police also asked all mosques in New Zealand to close their doors until the situation was contained. Authorities revealed that four people were arrested in connection to the shooting and added that while they were not aware of any other suspects, police were not making assumptions.
"This is one of New Zealand's darkest days," Prime Minister Jacinda Ardern said. She later confirmed that 40 worshippers were dead. "Clearly, what has happened here is an extraordinary and unprecedented act of violence."
At a news conference several hours after the shooting, the police commissioner revealed that four people — three men and a woman — were in custody. He added that the situation was "moving quite quickly."
"We are not aware of other people, but we cannot assume there are not others at large," said the police commisioner.
Australian Prime Minister Scott Morrison later revealed he was advised that one of the attackers in custody is an Australian-born citizen. He condemned the attack "by an extremist right-wing violent terrorist."
He added that Australian authorities would also be investigating.
Update: The death toll of the coordinated terrorist attacks on two New Zealand mosques has risen to 49 people. One person has been charged with murder.
Please fill in your e-mail so we can share with you our top stories!