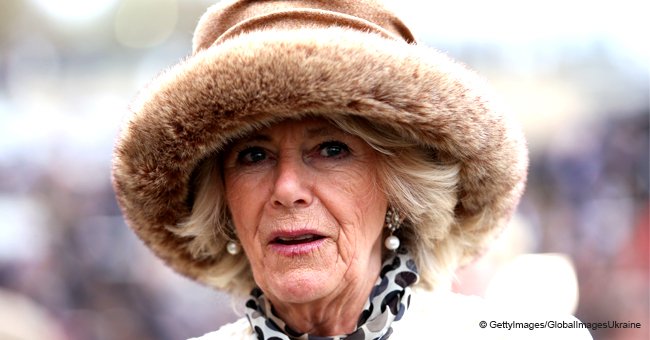 Duchess Camilla Wows in a Crisp White Coat with a Polka-Dot Dress for Ladies Day
The wonderful wife of Prince Charles is dazzling with her style this year. Beautiful as always, the Duchess of Cornwall has returned to monopolize all eyes with her successful look.
At the Cheltenham Festival, the show is not only on the track where the horses jump important obstacles but also in the stands there is a fashion show worth observing.
Camilla, the Duchess of Cornwall, Zara Tindall and some of the most sociable people in the country attended a distinguished event to celebrate Ladies' Day. On March 13, the ladies paraded through the racecourse grounds on day two of the Cheltenham Annual Festival in Britain.
Camilla had put on a pair of elegant chocolate brown suede boots that were complemented by a cream coat over her dress with polka dot print. No, she did not forget to put on a majestic brooch and jewelry, finishing off with brown gloves and a plush hat with fur trimmings.
The most elegant women in society defied the violent winds that threatened to cancel the event to show off their outfits. Zara Tindall, Queen Isabel's eldest granddaughter, came out with a striking plum coat, matching leather gloves, purse, black opaque tights, and black suede ankle boots
Mike Tindall also looked impeccable in a tweed coat, plaid trousers, and a pair of elegant brogues that featured plaid tweed accents.
The Prince of Wales and Camilla Parker Bowles were married in 2005 and, despite the fact that the English people refuse to allow the Duchess of Cornwall to become a queen, it seems that it will be thanks to her husband, Prince Charles.
Camilla has established a place in the Royal Family in recent years, but there is still much debate between the commentators and the public on whether to ascend the throne, the firstborn of Queen Elizabeth could give the Duchess of Cornwall the title of queen, instead of princess consort.
Please fill in your e-mail so we can share with you our top stories!