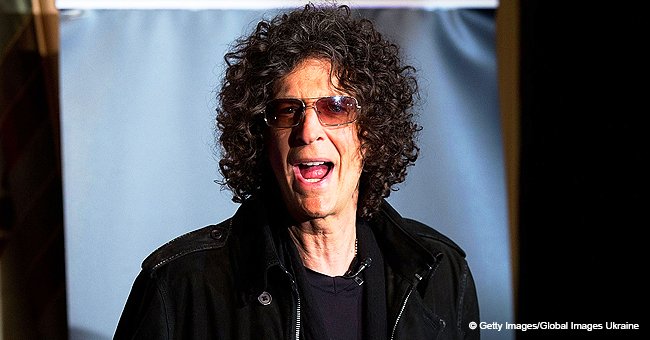 'Jealous B****': Howard Stern Slams Wendy Williams after She Took a Jab at His Upcoming Book
Wendy Williams might have thrown the first insult, but Howard Stern wasn't about to just let it slide. On his popular SiriusXM radios how last Wednesday, the host spent most of the time criticizing Williams.
It turns out, Williams threw some shade at Stern after he released his new book, saying that Stern had lost "his shock jock edge."
Responding to this criticism, Stern, 65, said: "Jealous [expletive]. You are nobody to me. You'll never be me, Wendy. You'll never be me. You can pretend to be me, you can pretend to be like me, but you're not."
"You don't have my wit and you don't have my talent. You couldn't have that career. You're a fly."
This feud began when Williams said on her talk show "The Wendy Williams Show" that Stern's upcoming book, "Howard Stern Comes Again," saying that it is so Hollywood.
While Howard's remarks on Williams were a bit painful, Wendy tried to explain her side in the nicest way possible, even assuring the radio host that she loved him.
"Howard is so Hollywood right now. And Howard, I love you, but since you've gone Hollywood, everything you say is so predictable. Every story is going to be about, 'Oh, I love this one, and then we went on their yacht.' He's a Hollywood insider, which sucks."
After hearing what Williams had to say, Stern said that his fellow host had no evidence that he was Hollywood, and that since he grew up being treated terribly, he's still treated terribly by people in the industry.
"What, because I found success now I'm "Hollywood"? What cause I know Jimmy Kimmel? Who am I hanging out with? She doesn't know who I'm hanging out with. She doesn't know what I do in this world."
While things seem to be going down south between the two colleagues, Wendy proved that things are going well for her and her husband Kevin. After years of being rumored to be separated, the two stepped out together and slammed all the talk about their separation.
Now, the TV show host is back to her regular routine, being a wife and mother to her family, and being the host of her self-titled show, which she just got back to after a long hiatus.
Please fill in your e-mail so we can share with you our top stories!