House Fire That Claimed the Lives of 5 Family Members Is Now a Murder-Suicide Investigation
The fire outbreak at a house in the small town of Sheffield was previously reported to have an unknown cause, but now it is a murder-suicide investigation. The fire claimed the lives of the five members of a family.
Wednesday, March 13 will go down as one of the most awry days of residents in the small town of Sheffield in Western Massachusetts.
Three children and two adults were found dead in the home https://t.co/zVQgxCQ5bc

— WFSB Channel 3 (@WFSBnews) March 14, 2019
The neighborhood experienced the tragic loss of an entire family in the early hours of the fateful day after a fire outbreak engulfed the family's residence of 1343 Home Road.
A spokesman for Andrea Harrington, the District Attorney of Berkshire, Dennis Yusko said the fire incident was reported shortly before 8 a.m., and it required the combined efforts of the fire department and multiple mutual aid agencies to extinguish the flames.
According to Yusko, a search through the apartment revealed the presence of a deceased individual. A more extensive search revealed the presence of four other deceased individuals.
Berkshire District Attorney when addressing newsmen at the town hall during a news conference said:
"It's a complicated investigation, and we will provide you with additional information as soon as we can."
The investigation according to him will involve the participation of local and state agencies including the state fire marshal and State Police detectives. The most recent report about the cause of this unfortunate incident is one that is shocking and pitiable.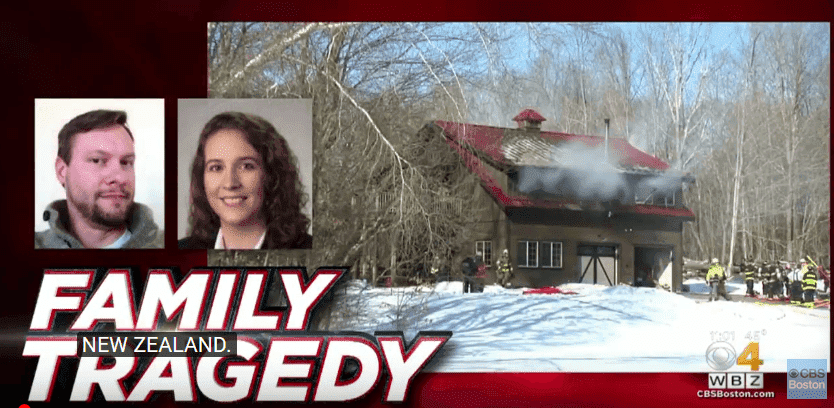 One of the victims of the tragedy is Justine Wilbur. She was a patent attorney with an Albany, New York firm and it required the help of her employer to identify her. The other victims of the fire were Wilbur's husband, 41-year-old Luke Karpinski, their 7-year-old twins and their last child of 3.
From the DA's report, Karpinski is under suspicion for murdering his wife and children before taking his own life making the case a murder-suicide one.
This case which the DA described as "complicated" is still under investigation, and the retrieved work is still ongoing to determine the actual cause of the entire family's death.
This story brings to mind the happening at a Waikiki condo in which a 50-year-old man is suspected to have thrown an older woman off the 8th floor of a building before jumping off the building to obscure his deed, thereby leading a murder-suicide crime.