Tia Mowry Opens up about Her 'Fearless & Vivacious' Great-Grandmother Who Used to Be a Cheerleader
Tia Mowry got a rare chance to meet her "fearless" great grandmother and she shared the precious story on Instagram. The older woman had a diva personality. 
For International Women's Day, Mowry did an interview in which she spoke about the time she met her great-grandmother. Immediately, Mowry admits that she knows the privilege is a rare one. 
Her great-grandmother was 92 at the time she and Mowry interacted. Sadly, she had Alzheimer's like many elderly people do. Yet the illness was not able to dull the woman's extremely bubbly personality. 
In the short clip, Mowry shared how her great-grandmother did a little dance for her even as she struggled. The actress described the woman shaking her hips and saying something that sounds like "Do a nay-nay." 
The "Sister Sister" star said she has no idea what that means, but it was amazing to witness. Her grandmother later explained that the elderly woman used to be a cheerleader and was cheering for the kids.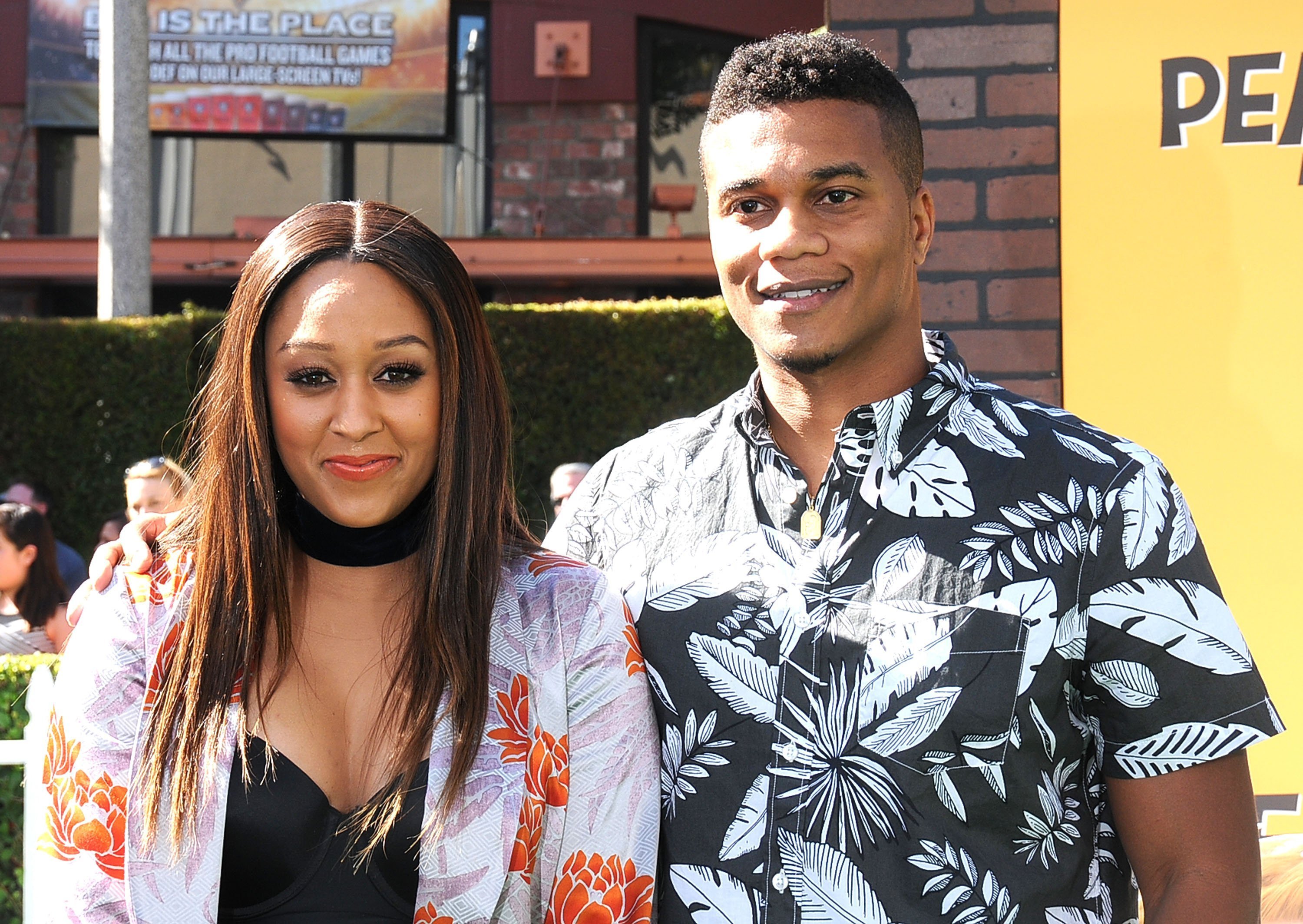 The actress rightfully called her deceased great-grandmother "playful" and "full of life" and said the occasion was just "wonderful. 
In the caption, she also wrote: 
"So blessed to have been able to meet my fearless and vivacious great grandmother! Imagine being 92 years old and getting up to do a cheer for your grandbabies?? That's love that runs deep! Have you ever experienced by a grandmother or great grandmother's love like this?"
Some persons in the comments did share stories of their own meeting with great-grandparents. Many of them also spoke of 92-year-olds. Indeed, the opportunity is a remarkable one.
Mowry is undeniably a family first kind of woman. The 40-year-old got married in 2008 and now has two kids with her husband Cory Hardrict. The pair welcomed baby Cairo Tiahna last year May.
They already have a seven-year-old son Cree. Mowry shared a sweet picture of the newborn with her chubby cheeks back in September 2018. Of course, it's not easy juggling two kids for any mom. 
In a candid interview, she once said: 
"You know what I'm doing? Usually, I would say with just one kid, I'm taking one day at a time. But with two kids, I'm taking two steps at a time. I'm only looking as far as my two feet can go."
She continued: 
"I can't get so far ahead of myself or I'll get really, really overwhelmed. But you know what they say? It's harder to go from one to two as opposed to two to three but now I get it."
Mowry and her sister Tamera Mowry-Housley just said goodbye to their grandmother in January this year. In a tributary post, Mowry-Housley shared a photo of her grandmother in 2011 as she wed husband Adam Housley. 
The caption read: 
"You are with the Lord now. You fought a long long fight. Your wish was to be around your children and grandchildren. Your great-grandchildren, Adam and I miss you so much. I love you love you. Till we meet again."
A day before, the "Real" co-host posted a picture of her grandmother in the hospital and called her "the strongest person I know." She stated that "every good thing trickles down from [her grandmother]."