Singer Peabo Bryson Has 30 Years Younger Wife Whom He Met through Aretha Franklin
Peabo Bryson welcomed his first son with his first wife at 66 years old. The singer confessed if not for Aretha Franklin, he wouldn't have found his true love.
If you're familiar with the "tale as old as time," then you're probably familiar with the man who sang the famous lyrics in a duet with Celine Dion. 
Peabo Bryson's voice is so distinct you'll never forget the love song he recorded with Dion, the soundtrack for the movie "Beauty and The Beast." And while he enchanted us with the song and the story it tells, Bryson's own love story is timeless.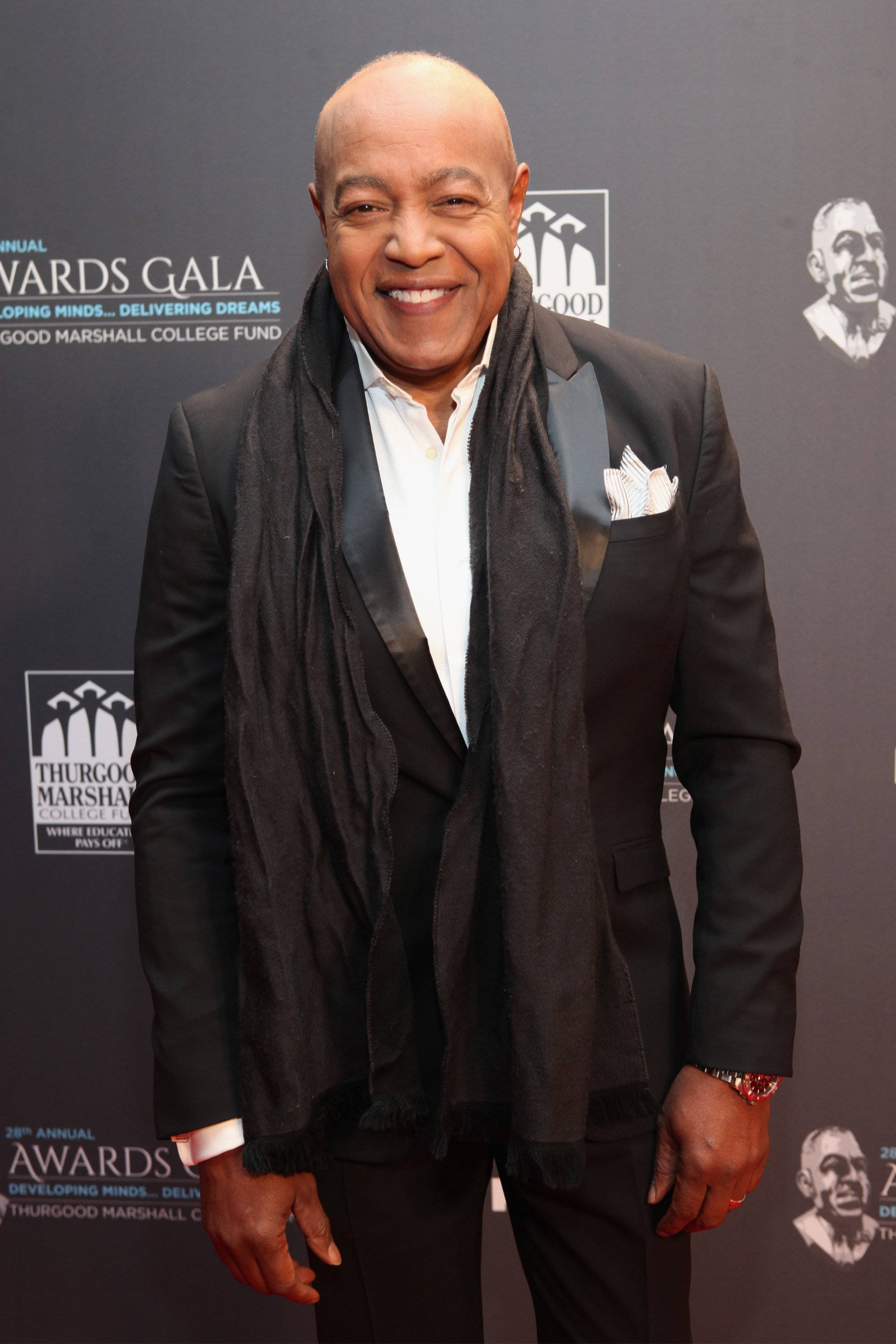 WAITING FOR THE RIGHT ONE
Bryson opened up to I Love Old School Music last year about how he found his true love in his later years with the help of Aretha Franklin. 
"I wouldn't even be married now if it wasn't encouraged by Aretha," he confessed.
"She encouraged me to wait that out, to have patience enough…to not give up faith that I would find the person that I was looking for." 
Because he heeded his friend's advice, Bryson went through several failed engagements before he finally met his wife, Tanya Boniface. He was 56 years old then, and she was 30 years younger than him. 
WELCOMING HIS FIRSTBORN
On New Year's Eve in 2017, they welcomed their first child, a son named Robert Kittrick-Peabo Bryson. The 66-year-old proudly announced his arrival in a tweet that read,
"It is with honor and humility my lovely one and I announce the God-given gift of Kit Bryson/RobertKittrick-Peabo Bryson to the world.
He added,
"Robert Kittrick-Peabo Bryson/ Kit Bryson is here to bring in the New Year, a new life, a greater love and God willing, an extended legacy."
Robert Kittrick-Peabo Bryson/ Kit Bryson, is here to bring in the New Year, a new life, a greater love and God willing, a extended legacy.💕💕 https://t.co/clexMsbSu8

— Peabo Bryson (@PeaboBryson2) January 1, 2018
KEEPING THE LOVE ALIVE
Bryson has one other daughter from a previous relationship, but Boniface is his one and only wife. Despite coming into the game late and having a baby in his 60's with a woman much younger than him, he reveals the secret to their union is a "solid foundation" based on friendship as well as sexual and mental attraction. 
"Here's the thing, you still gotta ring my bell [sexually], but if you can't talk to me about it, before, in between, and after, LOL…then…some portion is gonna be empty."
Bryson also says it's important to "keep the mystery alive" by being unpredictable from time to time. 
"If I came home one day sitting in the same chair, eating the same sandwich, watching the same program…then I'm boring. But if my wife came home and I'm in the kitchen wearing nothing but a British flag and an apron, LOL…" He continues,
"Or if I come home and my wife is wearing a catsuit with some red bottoms, LOL…then AYYYYE!!!"
DISREGARDING ROLES
His age hasn't kept him from doing his daddy duties either. In fact, he doesn't believe in roles in a marriage. He advises men not to be limited to such roles.
"Play the role that's available for you to play and don't sit around waiting on the woman to do what you consider as 'woman's work.'"
REMEMBERING ARETHA
Bryson's journey as a husband may have started late, but he clearly knows what it takes to be an exceptional one. Thanks to the expert advice of the late Queen of Soul. 
Franklin died in August following a long battle with pancreatic cancer. While she gave sound advice to Bryson about love, she failed to find that kind of happiness for herself.  She was divorced twice and even suffered from domestic abuse. She was only in her teens when she gave birth to her first two sons.  Franklin had two more sons later, one with her first husband and another with her road manager.  At the time of her death, she was under hospice care surrounded by family and friends.