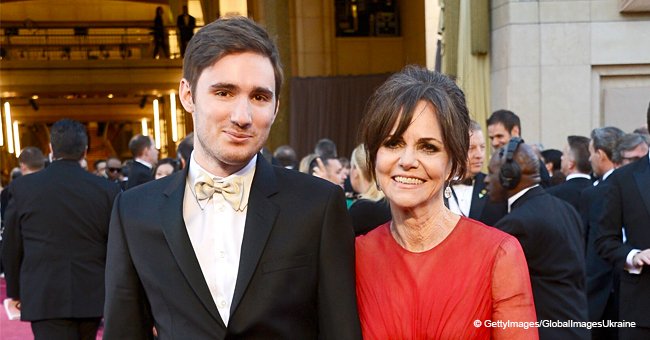 Touching Letter of Sally Field about One of Her Three Sons Who Is Gay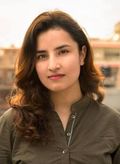 American actress and director Sally Field penned a heartfelt letter about her experiences as a mother of three, including a homosexual son.
After "License to Discriminate" bills began to appear across the country, the Brothers and Sisters star is showing her support for the Human Rights Campaign. The organization aims to raise $1,50,000 by the end of March to fight back against the discrimination.
In her emotional letter, Sally shared her personal experiences of raising her kids and revealed that she is proud of them.
"They are kind, loving and productive people. Each with their own list of talents and accomplishments," she wrote before adding she does not have a problem with her son Sam's sexuality.
"Sam is my youngest son, by 18 years, and he's gay. To that, I say: So what?"'
She further shared how Sam desperately wanted to be athletic and macho like his older brothers while growing up.
"He wanted to beat Eli at tennis, trounce Peter at computer football and learn everything about every basketball player on the court," Sally recalled. "But Sam was different. And his journey to allow himself to be what nature intended him to be was not an easy one," she added.
Sally admitted she wanted to "jump in" after seeing her son struggle but his older brothers held her back.
"They told me I couldn't travel that road for Sam. It was his to travel, not mine. I had to wait for him to own himself in his own time," the actress continued.
She also recalled how she finally realized she could make it easier for her son by just standing by his side and being there for him.
Sally reminisced how Sam beat his brothers at tennis and computer games and "knew as much as anyone about basketball" when he was 20.
"Sam was able to stand up proudly and say, 'I am a gay man," shared the proud mom.
Continuing to pour her heart out, Sally wrote how she will support her son if he ever married, further adding she raised him with a "good sense" to choose a partner.
"But there are people out there—organizations and politicians, strangers who have never even met Sam—who would rather devote themselves to denying his happiness. Why would anyone want to prevent my son—or anyone's son or daughter—from having basic legal safeguards like family medical leave, Social Security survivors benefits, or health insurance? It doesn't make any sense—but it won't change until people speak out. I'm proud to stand with HRC to add my voice," the concerned mother continued.
In conclusion, the actress shared how she hopes people will speak out about the injustice done to gay people and stand with HRC for equality.
"You'll be glad you did it," she concluded.
Sally is not afraid to publicly speak out against injustice. Previously, the star revealed her ex Burt Reynolds was "controlling, jealous, and belittling" in her new memoir "In Pieces".
The star further revealed how she is "glad" Burt is not alive alive to read her memoir.
Please fill in your e-mail so we can share with you our top stories!