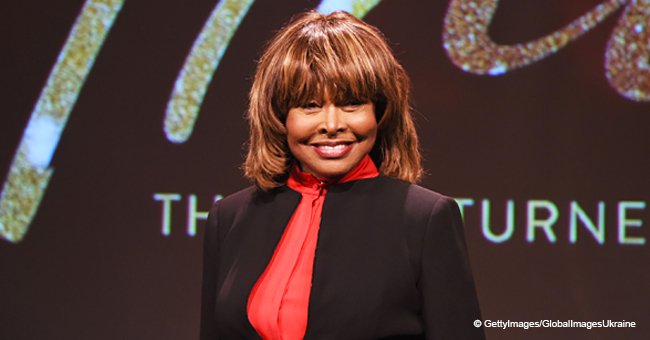 All the Struggles Tina Turner Had to Overсome Including Cancer and Her Son's Suicide
Grammy winner Tina Turner had to endure many challenges in her life to get to where she is today, and the last five years have been no different, with a couple of health scares and a death in the family she chooses to stay grateful.
Her life has been quite a journey filled with trials from her childhood in Tennessee to her turbulent and abusive marriage to Ike Turner.
She triumphed over her difficulties winning the hearts of her fans even more. But it was during one of the peaks in her life, her honeymoon after marrying her longtime love, Erwin Bach, that she experienced a major stroke. She said of the scary experience,
"The stroke had delivered a powerful blow to my body...I would have to work with a physiotherapist to learn how to walk again."
And just as she was picking herself up from that first setback, she was diagnosed with intestinal cancer, and then told that her kidneys were failing. Already in her 70s, she felt ready to face what was coming. But Erwin was determined to save her, even offering his own kidney. He told her that he wanted her by his side still and did not want another partner.
It was an emotional time, but the couple learned to make light of it calling her new kidney, "the baby" because it was something of his that was now a part of her.
Amidst all the health challenges, her son Craig took his own life. It was an unexpected blow because they had a conversation where he told his mother that he was happy. Turner reflected on one thing he did say that might have been his way of saying goodbye. Craig said, "I just want to hear your voice and that laugh."
Her life of survival has been made into a musical called "Tina: The Tina Turner Musical" and she was very much involved in the production of it despite reluctance in the beginning, since it stirred up painful memories.
With her husband Erwin by her side, she proudly walked the red carpet for the premiere, and together they witnessed with the audience her life unfold onstage. She said,
"It's difficult to see someone else do what we did for 40 years. I'm a perfectionist, so I look a little bit critically. But when I look and see it done so well, I feel proud."
Please fill in your e-mail so we can share with you our top stories!