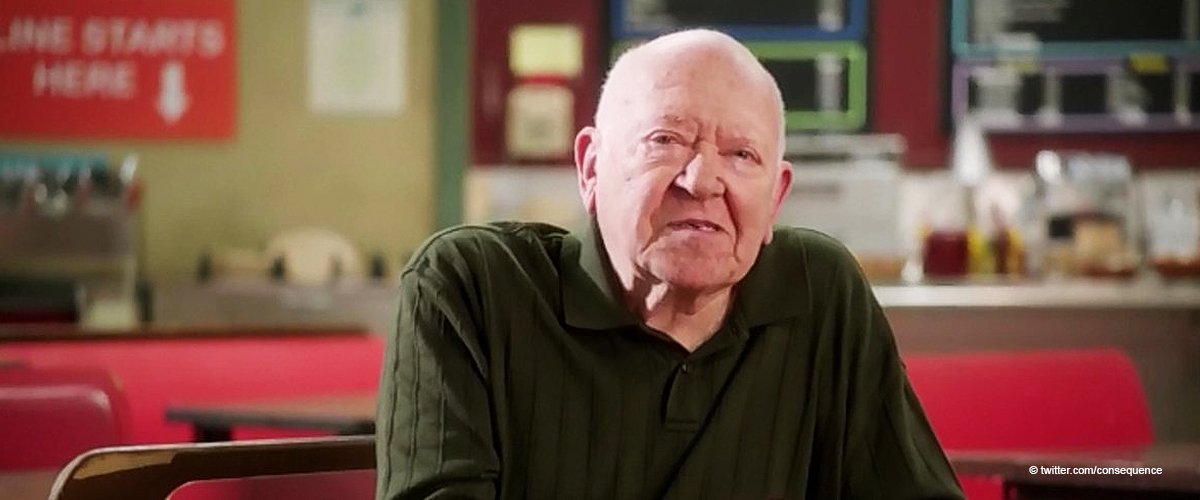 Veteran Actor of 'Stalag 17' and TV's 'Community,' Richard Erdman, Dies at 93

Richard Erdman, best known for his role on NBC's "Community," has died at the age of 93. He has over 170 acting credits to his name.
Film historian Alan K Rode was the first to announce the news of Erdman's passing. It was later confirmed by Hollywood Reporter. "Community" co-stars paid tribute to their fallen comrade on social media.
Erdman passed away on Saturday, March 16 in West Hills, California. He was battling age-related dementia at the assisted living facility when he died. His wife and daughter died years before.
Erdman was born in Enid, Oklahoma on June 1, 1925. The industry veteran began his career at the ripe age of just 19. A high school drama teacher suggested that Erdman was cut out for the big screen.
She was right. Warner Bros. signed Erdman for his first film as a telegram boy in 1944's "Mr. Skeffington." Michael Curtiz, the legendary director who worked on "Casablanca," later signed him as boyfriend Scooper Nola in "Janie" the same year.
Erdman went on to work many times as a sidekick, a soldier, a sailor, or a smart-mouthed buddy of other characters. One of his best portrayals was as the laidback Leo in 1950's "The Men."
It was Marlon Brando's feature debut, yet Erdman stole the show. Bosley Crowther, a New York Times film critic, compared the two men in the movie.
He said:
"Mr. Brando is impressive, however, he has a few things to learn from a Hollywood actor named Richard Erdman."
Another notable role was Erdman as McNulty in 1963's "The Twilight Zone" episode called "A Kind of a Stopwatch." He also starred in "Perry Mason," "Saddle the Wind," and "Murder, She Wrote."
In addition to several film appearances, Erdman had parts in a few television series. He was on "Perry Mason" six times and was a regular on "Where's Raymond?"
Most recently, Erdman was on 66 episodes of NBC's "Community." He played the role of Leonard Rodriguez, a student of the Greendale Community College and a member of a group named "Hipsters" to represent how they're connected by having hip replacements.
Another veteran in the industry passed away at just 66 years old on March 15. Reggie Rutherford was an entertainment executive who began in Super Bowl stage management in the early eighties.
He worked as a crew member on popular tv shows like "The Oprah Winfrey Show," and "The Ellen DeGeneres Show" in subsequent years. He further founded Rutherford Entertainment which produced short films and documentaries.
In 2016, Rutherforward retired. He had been battling health issues including sleep apnea before he died in Los Angeles on Friday. He is survived by his children Chanel, Rias, Aara, and Christopher, and three grandchildren.
Please fill in your e-mail so we can share with you our top stories!