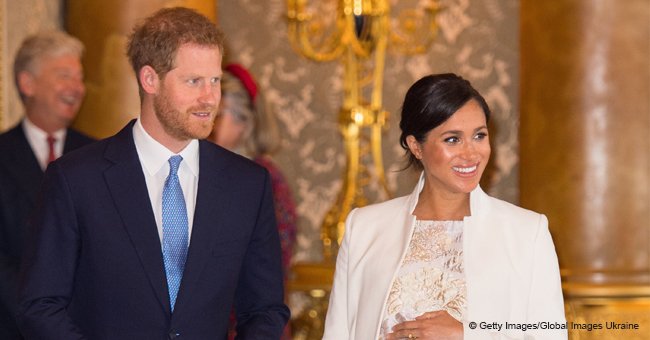 Prince Harry Reportedly Plans to Take Parental Leave as Any Modern Dad Would Do

To the surprise of many royal fans, Prince Harry announced that he would take two weeks paternity leave with Meghan after the birth of their first child.
The time for baby Sussex's birth is approaching quickly and more details of how the new parents chose to go into their task as parents are becoming available.
With Meghan said to be due late April or early in May, Prince Harry told aides he would spend the first two weeks with Meghan to support her and be with their baby.
Because Prince Harry's royal duties are voluntary and co-funded by the Queen and his father Prince Charles, he doesn't need to take paternity leave but thinks of it as "a very modern dad thing to do."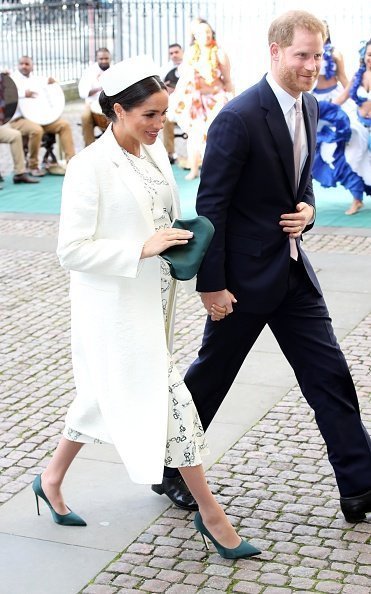 Meghan Markle and Prince Harry attend the Commonwealth Service on Commonwealth Day at Westminster Abbey on March 11, 2019 in London, England. | Source: Getty Images
In 2015, the government introduced a system called SPL wherein both parents could split time off work after the birth of their baby.
The system aimed at making the process of having a child a more gender equal and the implementation of the system got seen as a massive step in that direction.
"I'm sure Her Majesty will accommodate a break from duties," a Buckingham Palace aide said of Prince Harry's postnatal plan.
However, the medical staff is watching 37-year-old Meghan closely, as women upwards in the age of 35 can go into premature labor and is more at risk for late-stage pregnancy and birthing complications.
A large study performed in Canada showed that women between the ages of 35 and 39 are 35% more likely than those aged 30 to 34, to go into premature labor.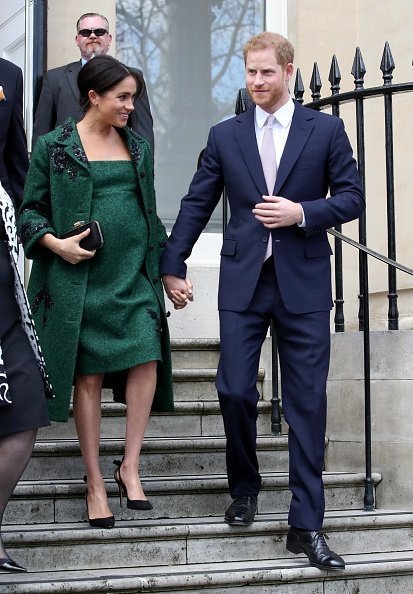 Prince Harry and Meghan Markle departs a Commonwealth Day Youth Event at Canada House on March 11, 2019 in London, England. | Source: Getty Images
Apparently, the excited parents-to-be decided on a lotus birth. The practice involves not cutting the umbilical cord after birth but leaving it attached to the placenta until it naturally dries up and falls off naturally. This typically happens within 3 to 10 days after birth.
Opposing views on the practice include those who believe that because there is no cord cutting there is no risk for infection and can increase the baby's iron storage which is essential for brain development.
Others argue the opposite for the same reason, but add that the placenta is a dead organ with stagnant blood that can increase the risk of infection.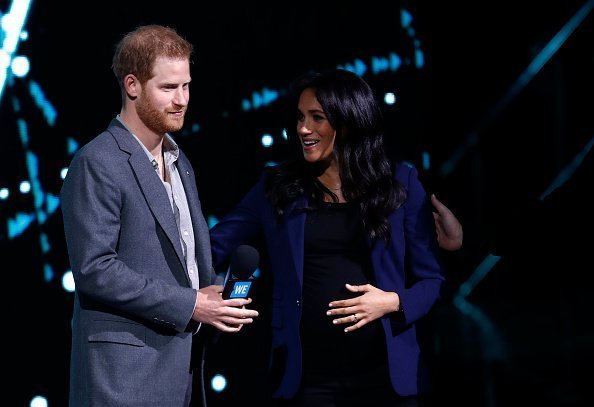 Meghan Markle and Prince Harry speak on stage during WE Day UK 2019 at The SSE Arena on March 06, 2019 in London, England. | Source: Getty Images
Only a few years ago Meghan was an American actress, today she is part of the royal family and excitedly waiting to welcome her first child into the world alongside her doting husband. But she is not the only actor that left the world of tinsel town behind for something else.
In 2017, Daniel Day-Lewis announced his film, "Phantom Thread" to be his last and retired from acting after that. When Cameron Diaz left the acting scene in 2014, she said, "I just went, 'I can't really say who I am to myself.' Which is a hard thing to face up to. I felt the need to make myself whole," during a Goop Wellness Summit she attended with her friend, Gwyneth Paltrow.
Sir Sean Connery, Shirley Temple, and Gene Hackman also gave acting the boot after exceedingly successful careers.
Prince Harry and Meghan also recently announced their split from Prince William and Kate, but it's not what you think.
Please fill in your e-mail so we can share with you our top stories!