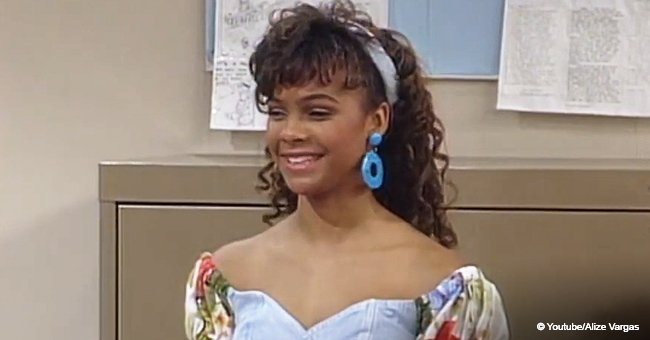 Remember Lisa from 'Saved by the Bell'? She Struggled with Bipolar Disorder and Divorced 2 Times

Lark Voorhies, the actress and singer best known as Lisa Turtle on "Saved by the Bell," has had a difficult life due to bipolar disorder, but has done her best to get her life back on track.
"Saved by the Bell" was a sitcom that aired from 1989 to 1993 and it addressed the activities of a group of high-school friends and their principal, focusing on lighthearted situations filled with hilarious moments.
Among all the actors, Lark was one of the most outstanding due to her charming personality and beautiful look. However, the actress surprised everybody in 2012 when she appeared in an interview on "The Yo Show" she was nothing like the child who captivated many in the early-90s.
SHE WAS A DIFFERENT PERSON
Not only her look but also her mannerisms and speech suggested that Lark went through a tough time. After her appearance on the show, she kept being a target of the media due to bizarre behavior, failed marriages, and rumors about her mental health.
When her interview went viral, Tricia, the actress' mother who lived with her in Pasadena at the time, pointed out that Lark had bipolar disease and that she had not been taken her prescribed medication.
LARK'S MENTAL HEALTH
Even though Lark was already diagnosed, Tricia revealed that the actress called her condition "single-child syndrome." While she didn't share details, Tricia admitted that there were things that traumatized her daughter.
During her time out of the spotlight, Lark released three books. The last two of them were filled with confusing, grammatically incorrect sentences that didn't seem to have a true meaning. The most striking aspect of them was that, after every single word, Lark added a comma: "For, ages, we have learned, to, search, for, the, truth, about, life," read one line.
HER UNSUCCESSFUL ROMANTIC LIFE
Her romantic life has not been that successful either, sadly. Her first partner was actor Martin Lawrence, with whom she was engaged but called it off in 1994. Later, she married Miguel Coleman in 1996 but separated in 2001 and divorced in 2004.
In 2014, the actress met music engineer Jimmy Green in 2014, married on April 30, 2015, but got divorced only six months later saying that "there were irreconcilable differences that we could not overcome."
At the moment, she seems to be getting her life back together as she said her first album, titled "Jewel Box," was done already and that she was working on her second one, "Eternity Coming."
However, the only two singles that have been published are "Roll with Me" and "Saturday."
Please fill in your e-mail so we can share with you our top stories!