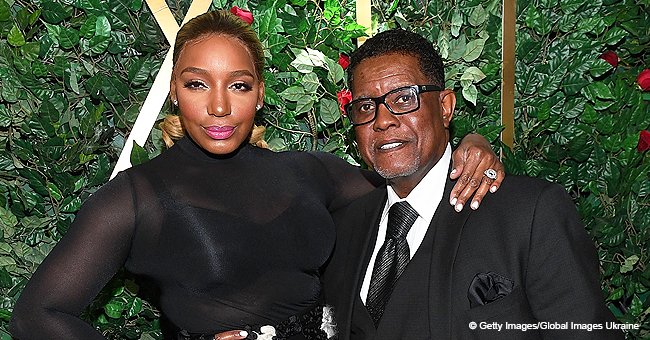 Nene Leakes Reveals She & Gregg Discussed Separation as She Attends Eva's Wedding without Him

NeNe Leakes revealed that she and Gregg discussed a separation before Eva Marcille's and Michael Sterling's wedding.
Weddings are joyous occasions, although a certain amount of happy tears are de rigueur, usually from the mother of the bride.
Eva Marcille's wedding to Michael Sterling broadcast on "Real Housewives of on March 17 was blessed by many tears, and among them were NeNe Leakes' - but for all the wrong reasons.
"Right before I came here, he talked about separating."
NENE LEAKES WAS IN TEARS AT EVA'S WEDDING
Nene Leakes could be seen weeping during the exchange of vows between Eva and Mike, and her BFF Marlo Hampton comforted her.
But NeNe's tears were not of joy. She confided that just before the wedding she and her husband of 21 years, Gregg Leakes had been discussing a separation.
Cancer victims often become angry, and lash out at those closest to them
GREGG LEAKES' HEALTH PROBLEMS HAVE PLACED A STRAIN ON THE MARRIAGE
It had already become clear to "RHOA" fans that Gregg Leakes' health problems were putting an unbearable strain on NeNe.
Gregg was diagnosed with colon cancer and NeNe has become his caregiver, and at the same time shielding her sons from their father's illness.
NENE REVEALED THAT GREGG HAS BECOME "MEAN"
The distraught NeNe had wanted to leave the wedding reception, but Hampton persuaded her to stay for Eva's sake. NeNe had posted a revealing tweet which Shamari DeVoe questioned her about which asked:
"When people are sick, is it normal for them to be mean?"
NeNe explained to DeVoe that she was going through a complicated moment in her marriage and that Gregg had become "mean," and that they were discussing him moving out of the house.
DEALING WITH CANCER
NeNe is facing a common problem for the family and caregivers of cancer patients Cancer victims often become angry, and lash out at those closest to them, the people they love the most.
"It's weird because you're trying to help the sick person, but they don't want your help. And everybody around thinks I'm bad."
Despite her sadness, NeNe still made a moving speech to the bride and groom:
"May you live each day like it's your first, and each night like it's your last. Never go to bed angry. Stay up and fight all night. The secret to a happy marriage remains a secret, but to me, I believe that respect and communication is the key to a happy marriage."
NeNe has a long fight ahead of her, but she has shown, time and time again, that she is a strong woman who never gives up. Gregg Leakes is lucky to have such a woman fighting by his side for his life.
EVA AND MIKE'S STAR-STUDDED WEDDING
Eva Marcille and Michael Sterling tied the knot in a lavish ceremony attended by the cast of "The Real Housewives of Atlanta" and their friends and family.
Eva stunned in a gorgeous classical gown, and a lovely tiara, and her flower girl was her daughter, Marley Rae, from her previous relationship with Kevin McCall.
The couple share a son, Michael Jr, who enchanted the wedding guests with his beauty and sweet temper.
Please fill in your e-mail so we can share with you our top stories!