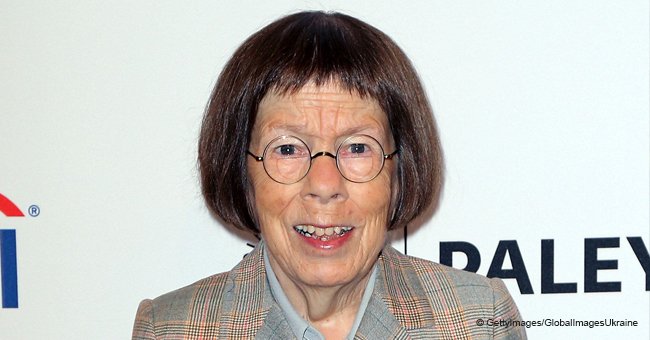 NCIS: LA Fans Are 'Glad' to Welcome Hetty Back in the 'Best Episode Ever'
Hetty is back on "NCIS: Los Angeles" and fans are losing their minds. They dubbed the star's return episode as the best of the season.
Linda Hunt returned to play Henrietta "Hetty" Lange on the popular crime show after being gone for the whole of Season 10. Her part in the episode was no small one either.
The episode, titled "Til Death Do Us Part," featured Eric Christian Olsen and Daniela Ruah as Marty Deeks and Kensi Byle finally getting wed in an intimate ceremony.
Of course, the action wasn't lacking despite the sweet undertones that are not usually present on the show. Before the wedding even got started, some of Anatoli Krikin's (Ravil Isyanov)'s buddies arrived at the location with a bang.
The Russian goons pointed guns at Deeks, Callen, and Hanna. They were cut short when a car crashed through the building. None other than Hetty was the driver. In familiar fashion, she got out of the car and was as witty as ever.
She said:
"I can't leave you damn kids alone for one minute!"
With that, the bride and groom brushed off the dirt (and blood) from the fight and got back into the swing of things. Hetty was the officiant for the big event.
When someone asked her where she had been all that time, Hetty avoided answering but said that "some things are better left unshared. This is a day to celebrate friends and family, and the love that binds us all."
It appears that part of the storyline wasn't written as yet. In reality, the actress was absent as a result of an accident she had in summer 2018.
Last year, she commented on her delayed return and thanked fans for their support:
"I first want to say how much I appreciate the outpouring of support from the NCIS: Los Angeles fans following my car accident this summer. Though I had hoped to return to playing Hetty at the start of the season. I had to take some additional time to recover. I look forward to returning later this season."
As for the married couple's wedding vows, they were extremely romantic. "You are the reason that I know that hope and kindness are real," one half said.
Another stated that "because of you, I believe in happy endings." After saying their "I do's" and exchanging their wedding kisses, the couple planted a kiss on each of Hetty's cheeks.
The union between the two has been in the making for all of nine years. From reluctant partners to friends, to inseparable lovers, fans have been anticipating this moment and it's finally here.
Funny enough, in real life the actor and actress are related as in-laws. Ruah is actually married to Eric Christian's older brother David Paul Olsen. Furthermore, the latter works as Eric Christian's stunt double on the show.
Just last week, fans were eager to see Deek and Kensi tie the knot. We wonder how many of them know of the pair's already existing connection.
Knowing of the impending grand event, fans wondered whether Hetty would be missing out on such a significant occasion. Clearly, they weren't disappointed.
Please fill in your e-mail so we can share with you our top stories!